Factory of Ecom Net Investment Holding Company
The factory of Ecom Net Investment Holding Company is the place to produce high quality Ecom Med Medical Masks and personal medical protective products (PPE) that meet export standards to the most difficult markets in the world such as America, Europe, Japan, Australia, etc,.
Introduction of Factory of Ecom Net Investment Holding Company
Introduction video of Ecom Net Investment Holding Company & Ecom Med Medical Mask Line Manufacturing Factory
Ecom Net's Factory system address:
Factory 1: 551/212/9 Le Van Khuong, KP. 7, Hiep Thanh Ward, District 12, Tp. HCM City, Vietnam
Factory 2: Hoa Loi Tieu Hamlet, Binh Ninh Commune, Cho Gao District, Tien Giang Province, Vietnam
Factory 3: Nam Son Hap Linh Industrial Park, City. Bac Ninh, Vietnam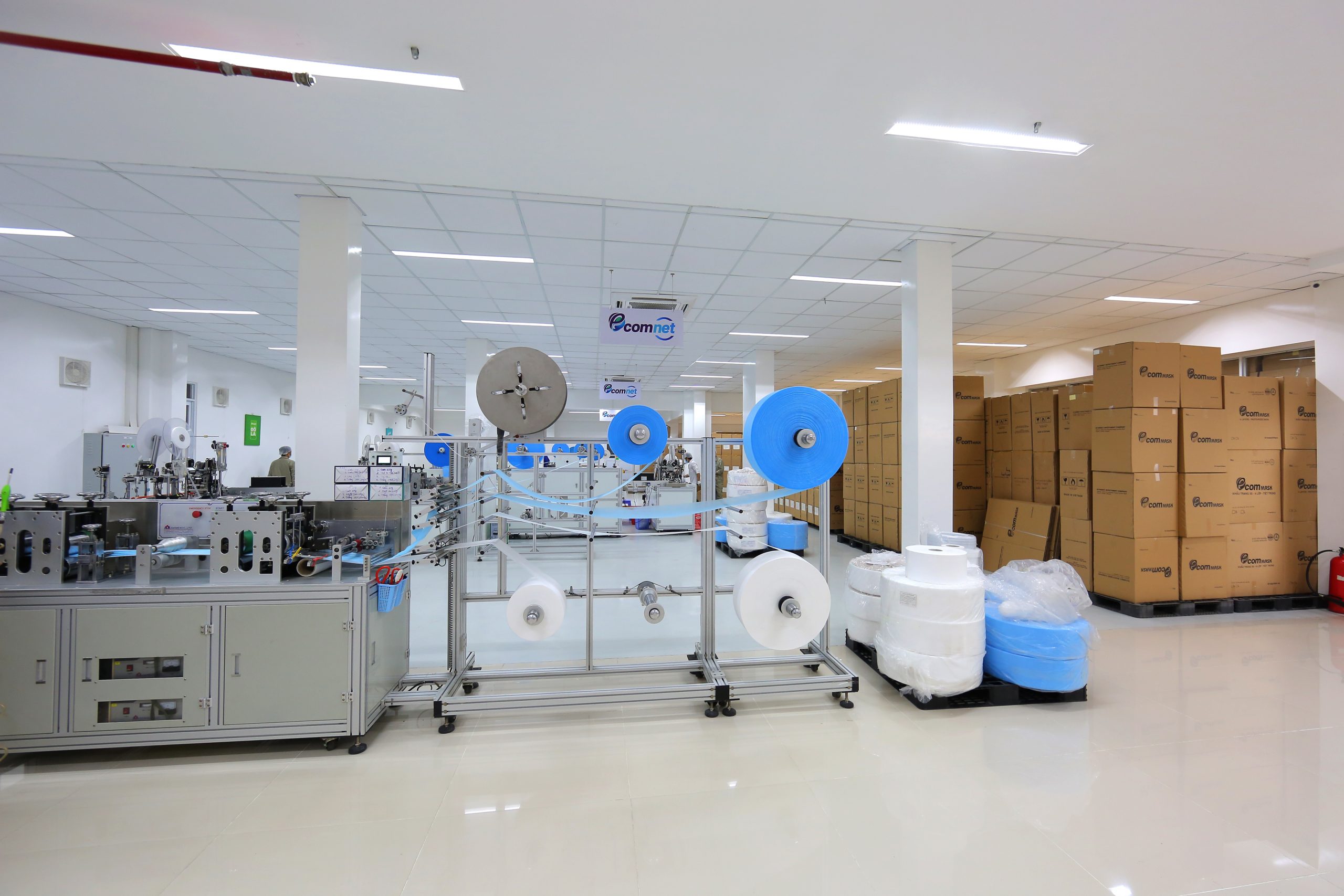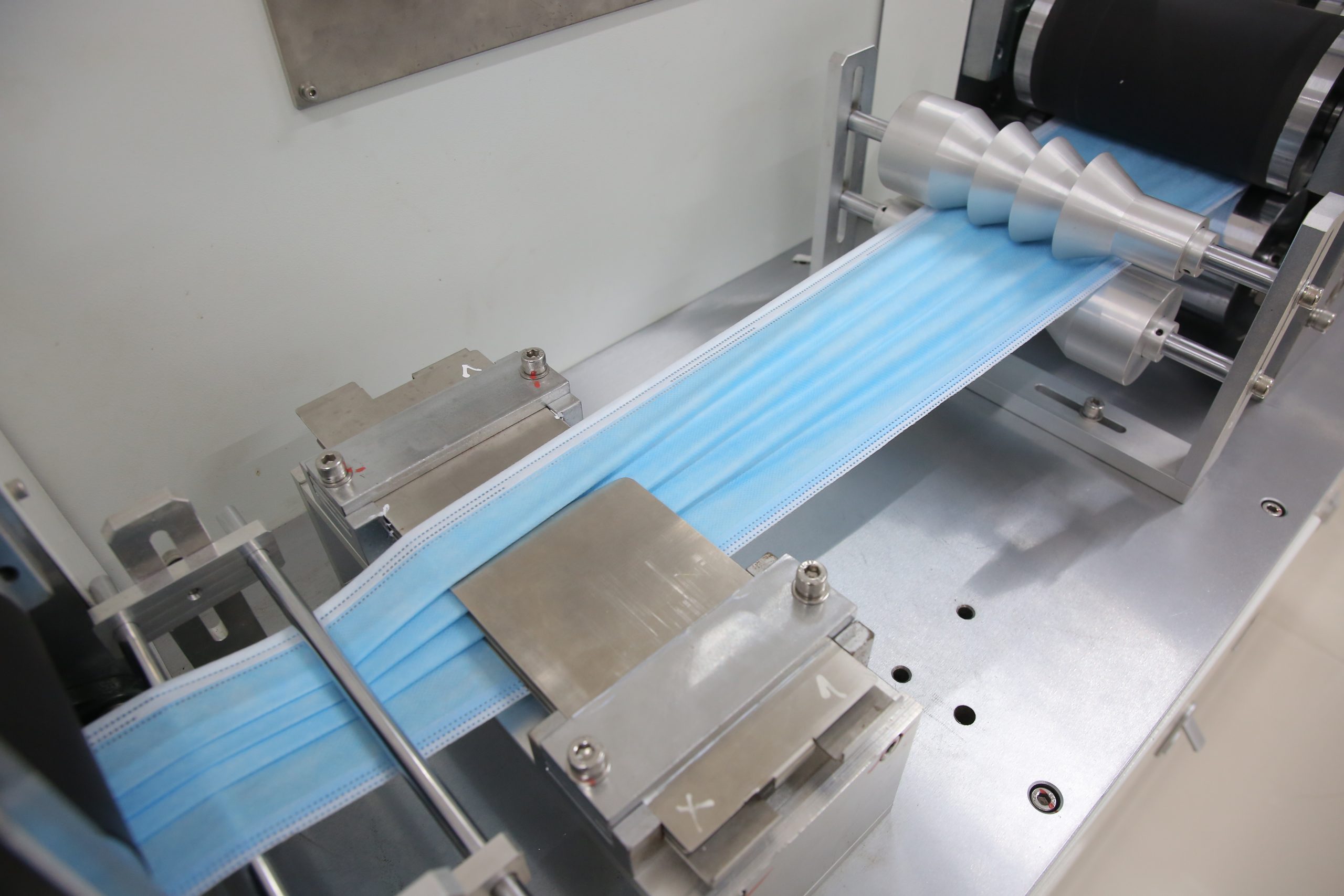 Ecom Net has a factory system from North to South, the largest factory area is up to 10.000 square meters, with more than 1000 workers. The main factories and associated factories are located in areas such as District 12, Cu Chi, Hoc Mon (Ho Chi Minh City), Tien Giang Province and Long An Province. In the North, we have factories in Bac Ninh, Hai Duong, Hanoi and continue to expand, especially the factory system in Virginia State, USA which is in the process of completion, expected to go on stream in early 2021.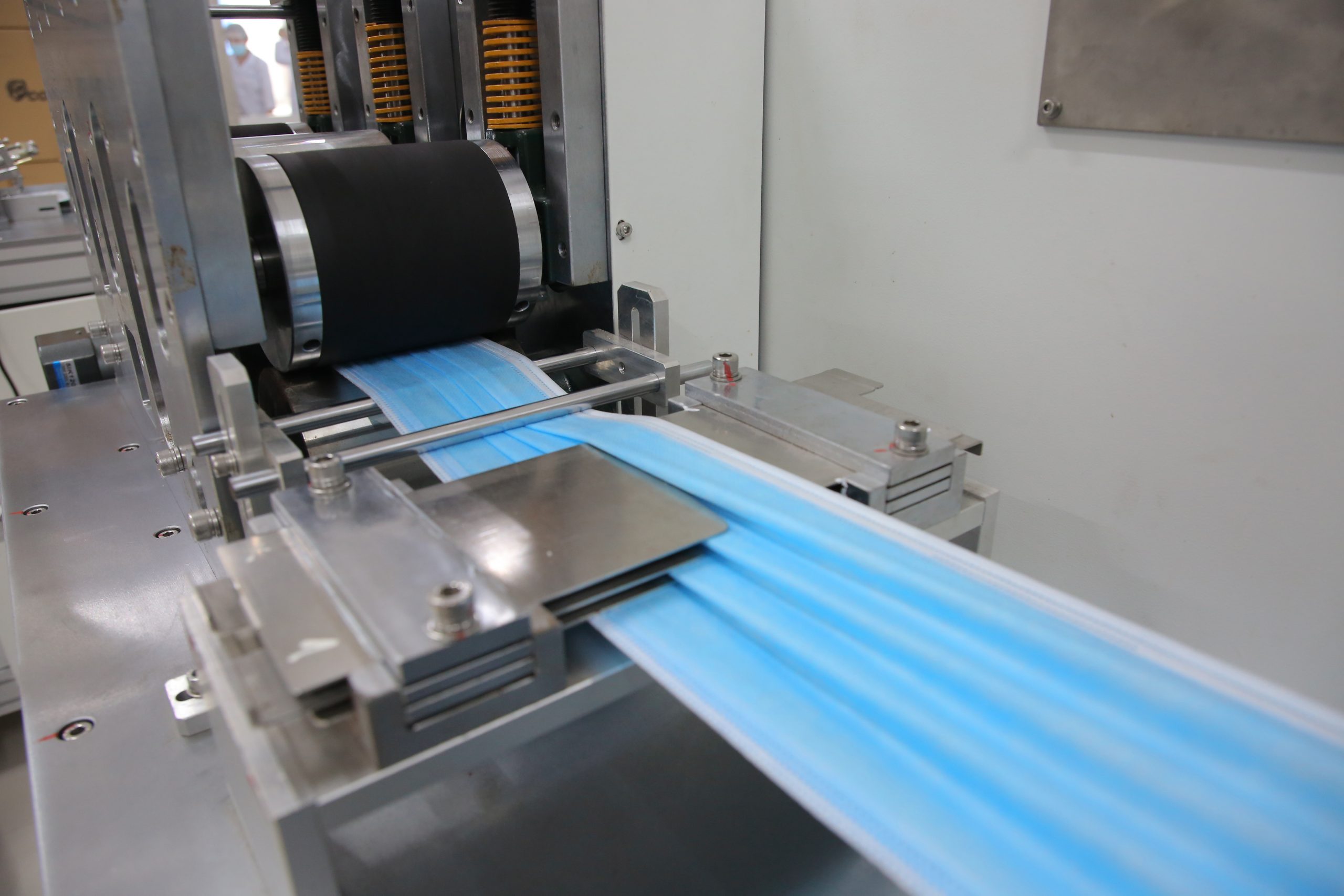 The total average daily capacity of the whole system of Ecom Net factories currently reach over 5 million products/day. At peak capacity, it can reach 10 million masks/day and 100,000 protective products/ day. We are able to meet the large quantiy orders and delivery requirements for domestic market and export around the world.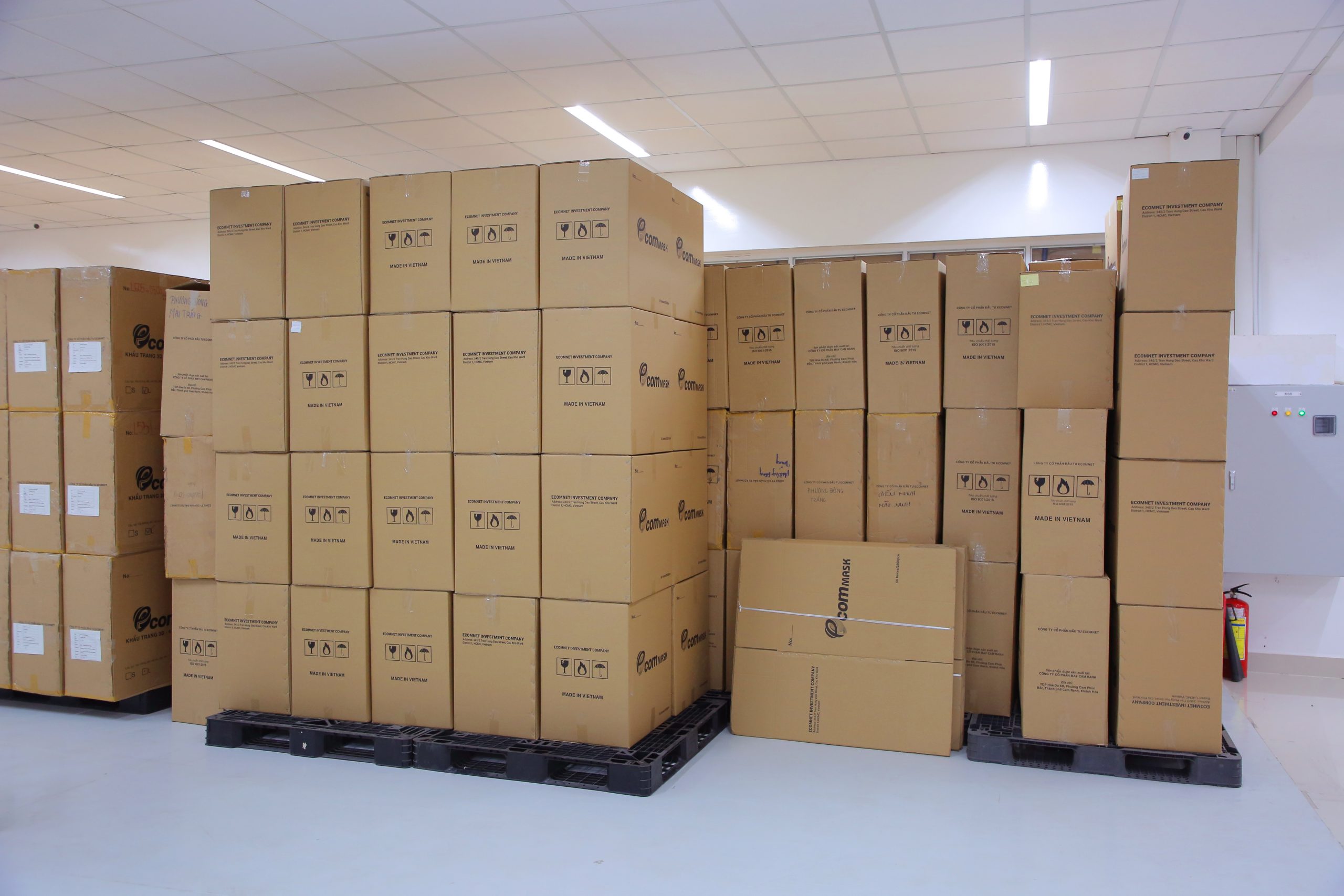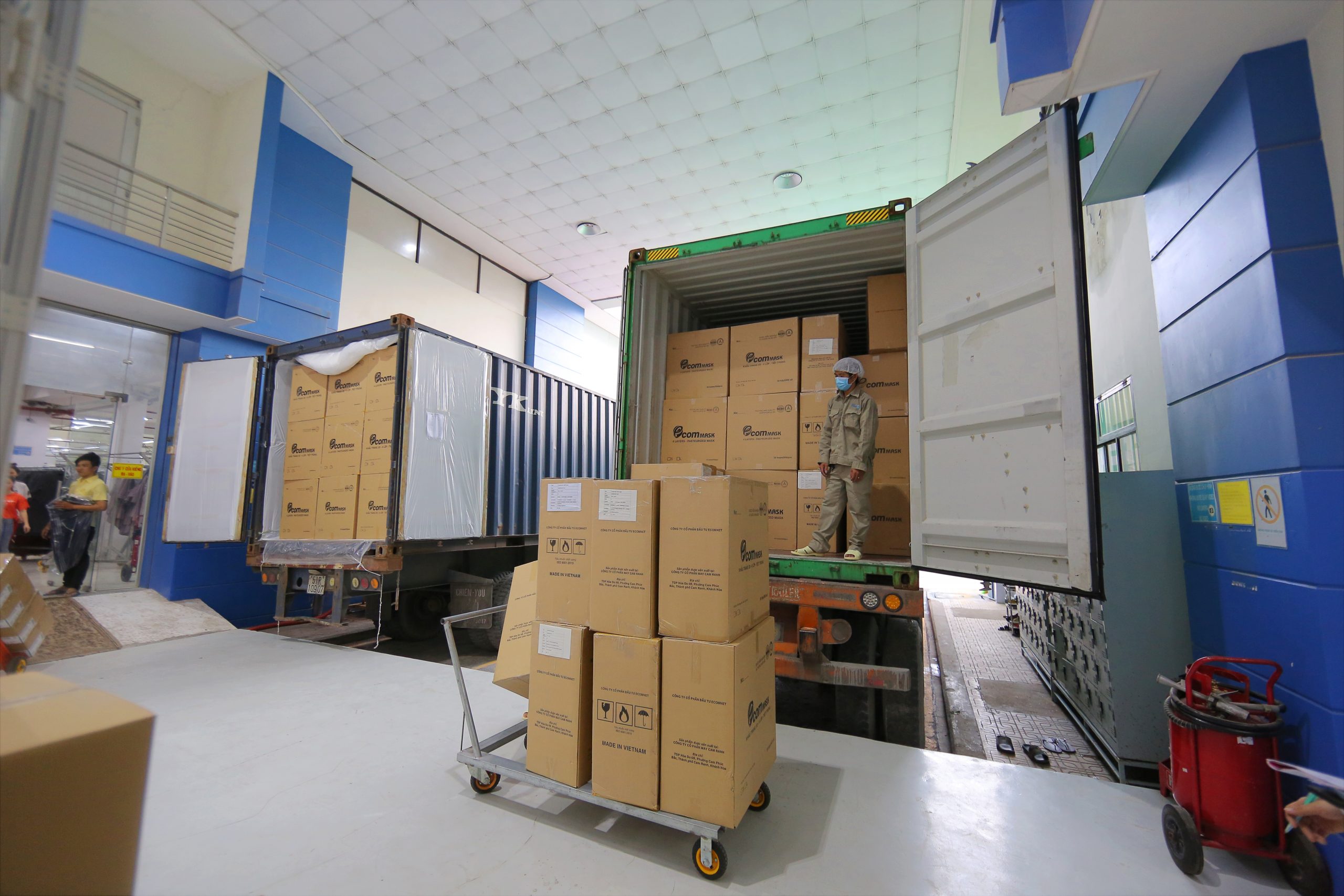 Ecom Net's factory system with modern production process, high-tech machinery meeting the ISO 13485: 2016 standard, applying Japanese 5S clean production standard. In particular, to optimize the sterility for each product, the factory strictly attaches to hygiene standards, and workers are required to wear clean uniforms, hats, masks and gloves; and completed disinfection before entering the production areas.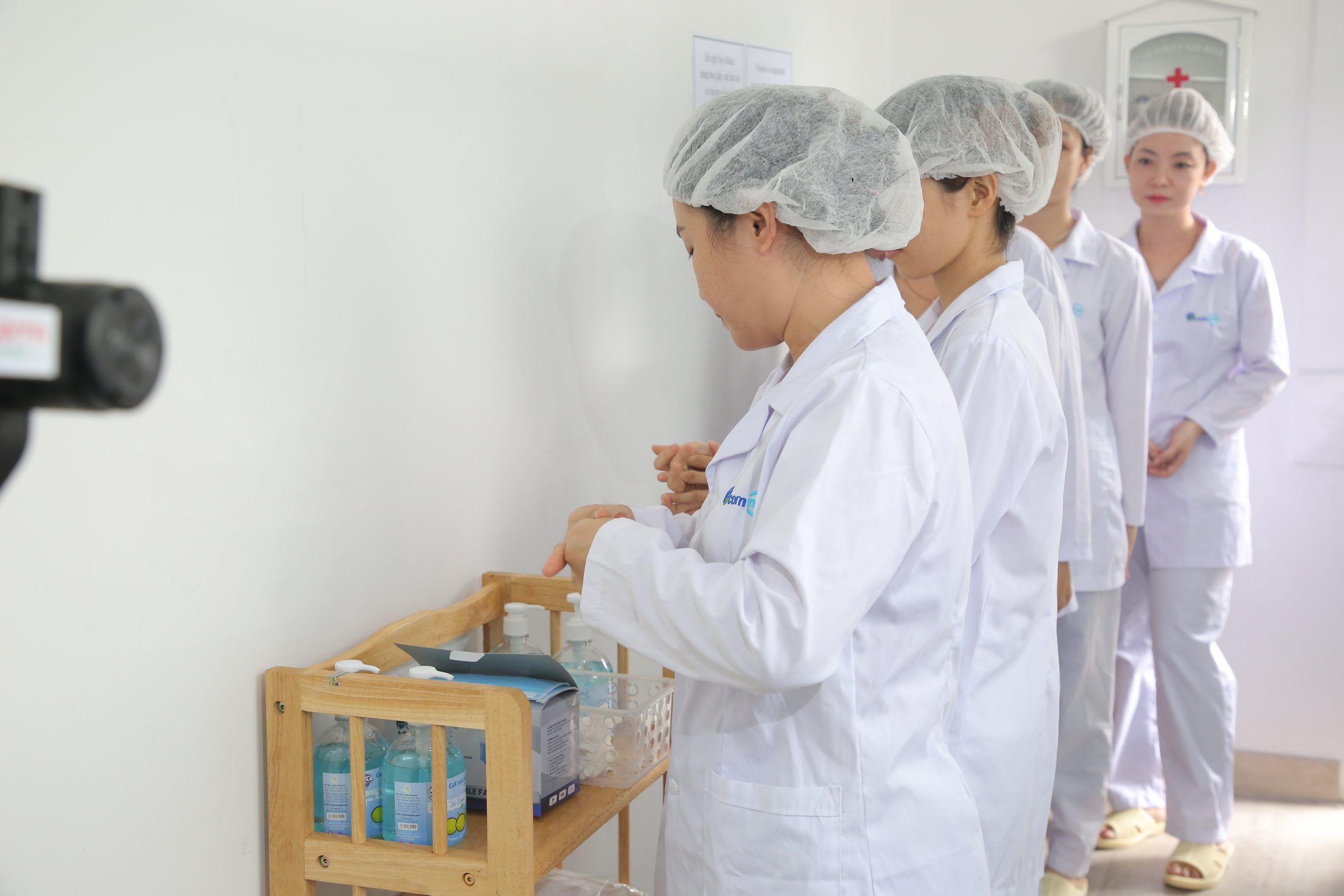 Hand hygiene with disinfectant is required at Ecom Net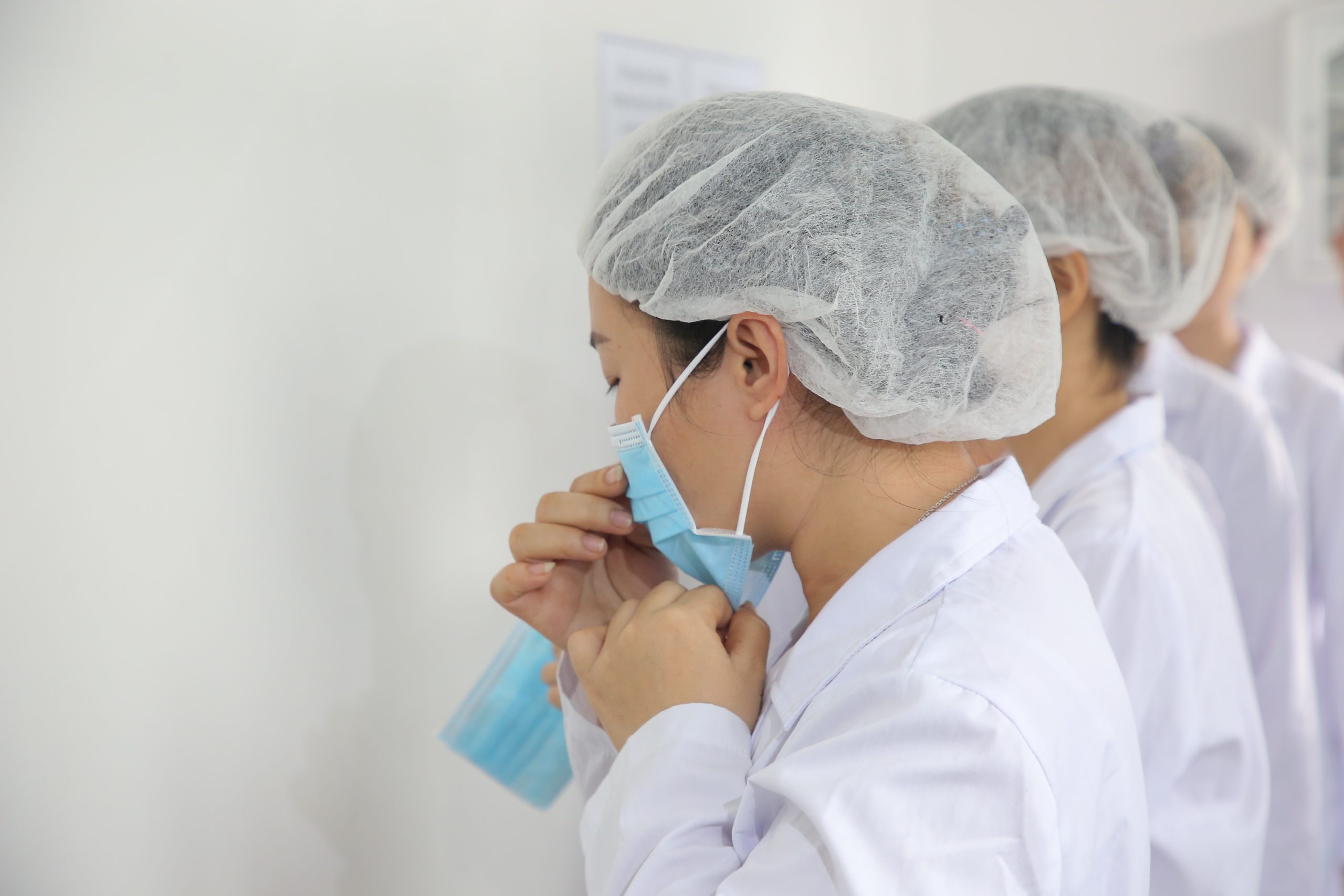 Wearing a medical mask is an indispensable requirement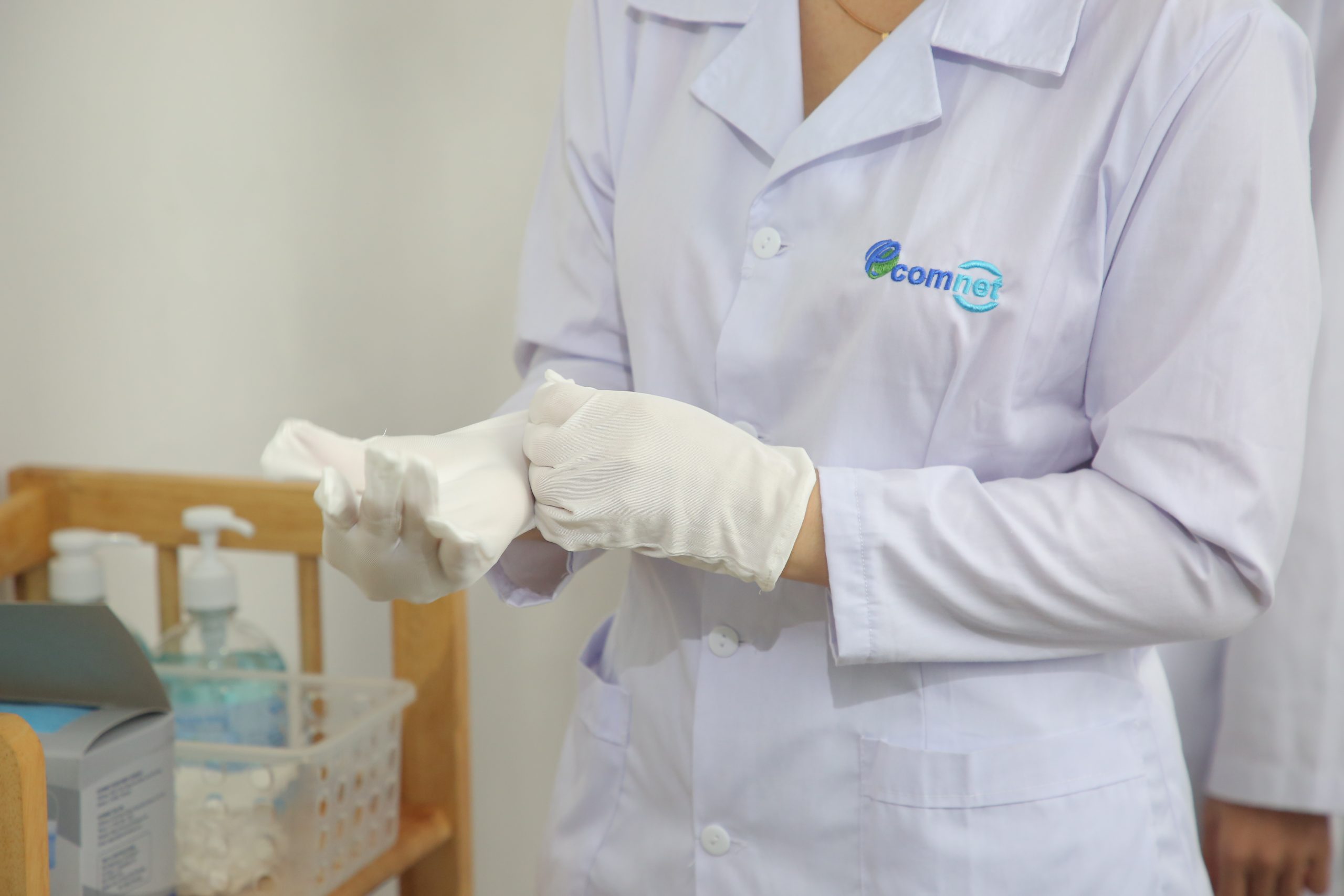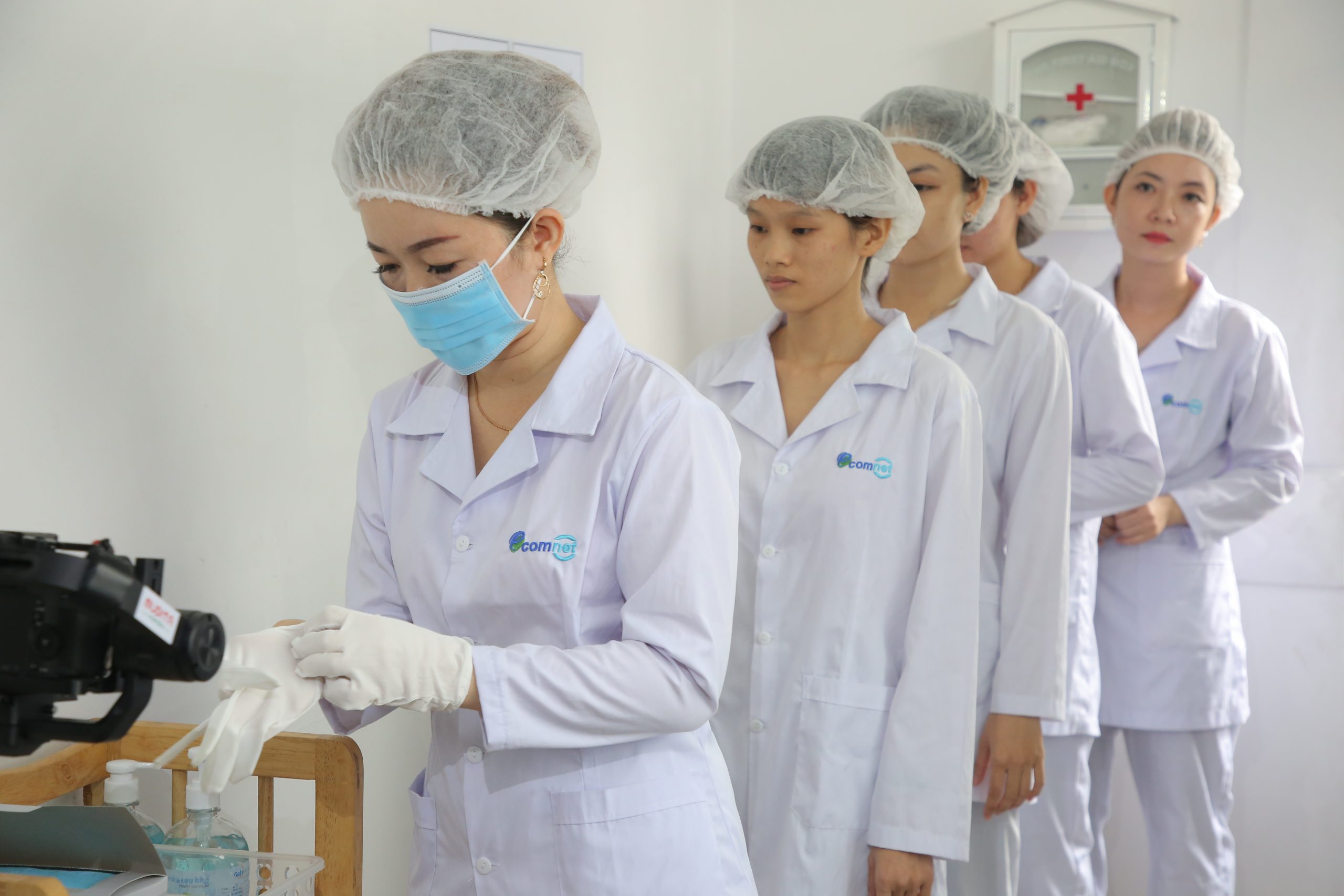 Workers wear protective gloves when entering the production area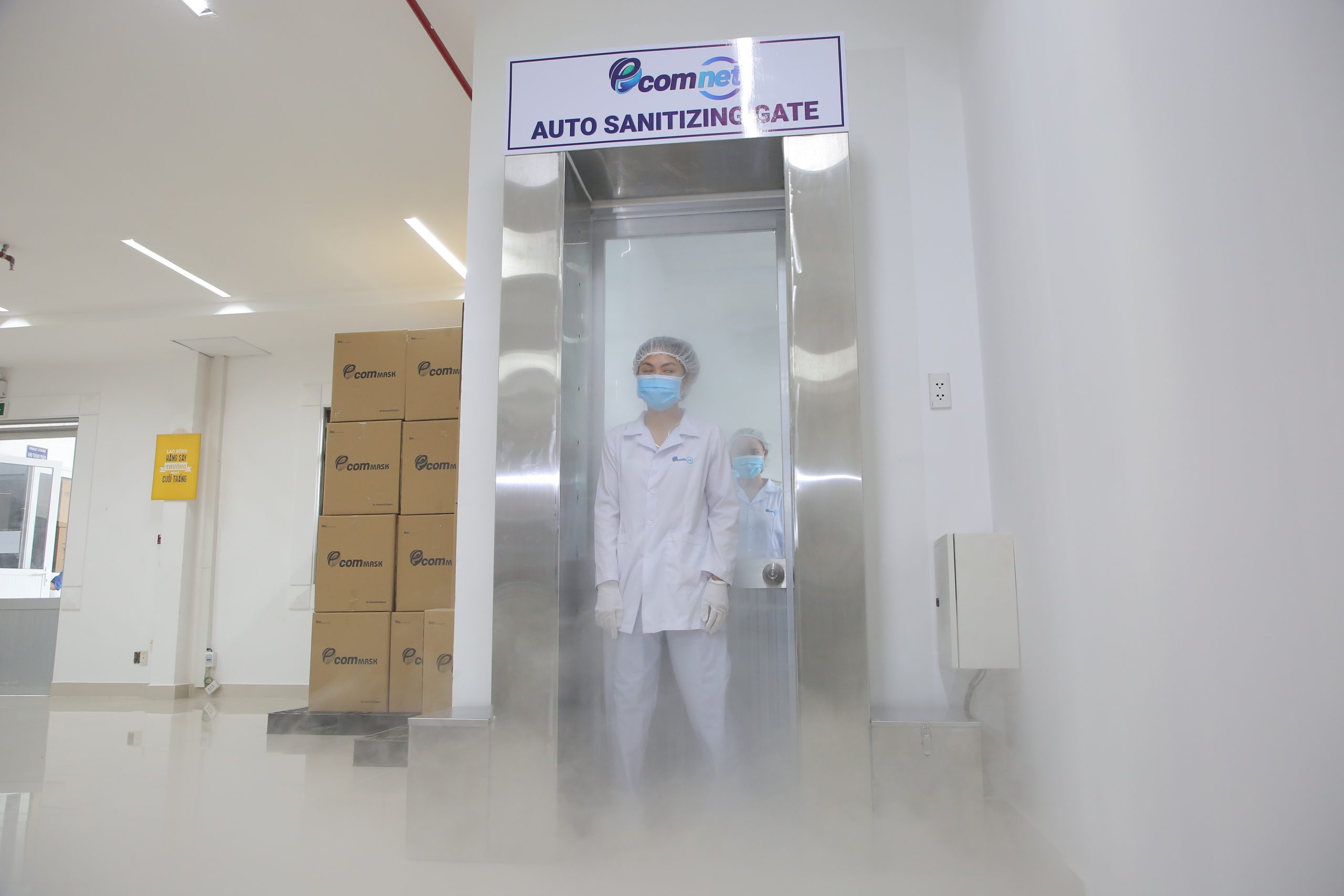 Workers are strictly disinfected before entering the production area
Ecom Net factory produces disposable personal protective equipment (PPE) products for export to leading countries in the region and the world such as: USA, Europe, Japan, Australia, Korea National, New Zealand, … Ecom Net's customers are diverse, including hospitals, healthcare center, pharmaceutical companies, companies in industries such as shipbuilding, ink, glass, electronics. , garment, cosmetics, … with products such as:
+ Medical face masks
+ Surgical gown
+ Hard hat protective gear
+ Full protection combo: hair cover, medical face mask, protective eyewear, protective gear, gloves, leg cover
+ Non-woven fabrics
+ Meltblown bacteria filter
+ Medical gloves with a variety of materials such as: Rubber (with or without powder); Artificial rubber (with or without powder) and nylon materials, …
+ Hand sanitizer, …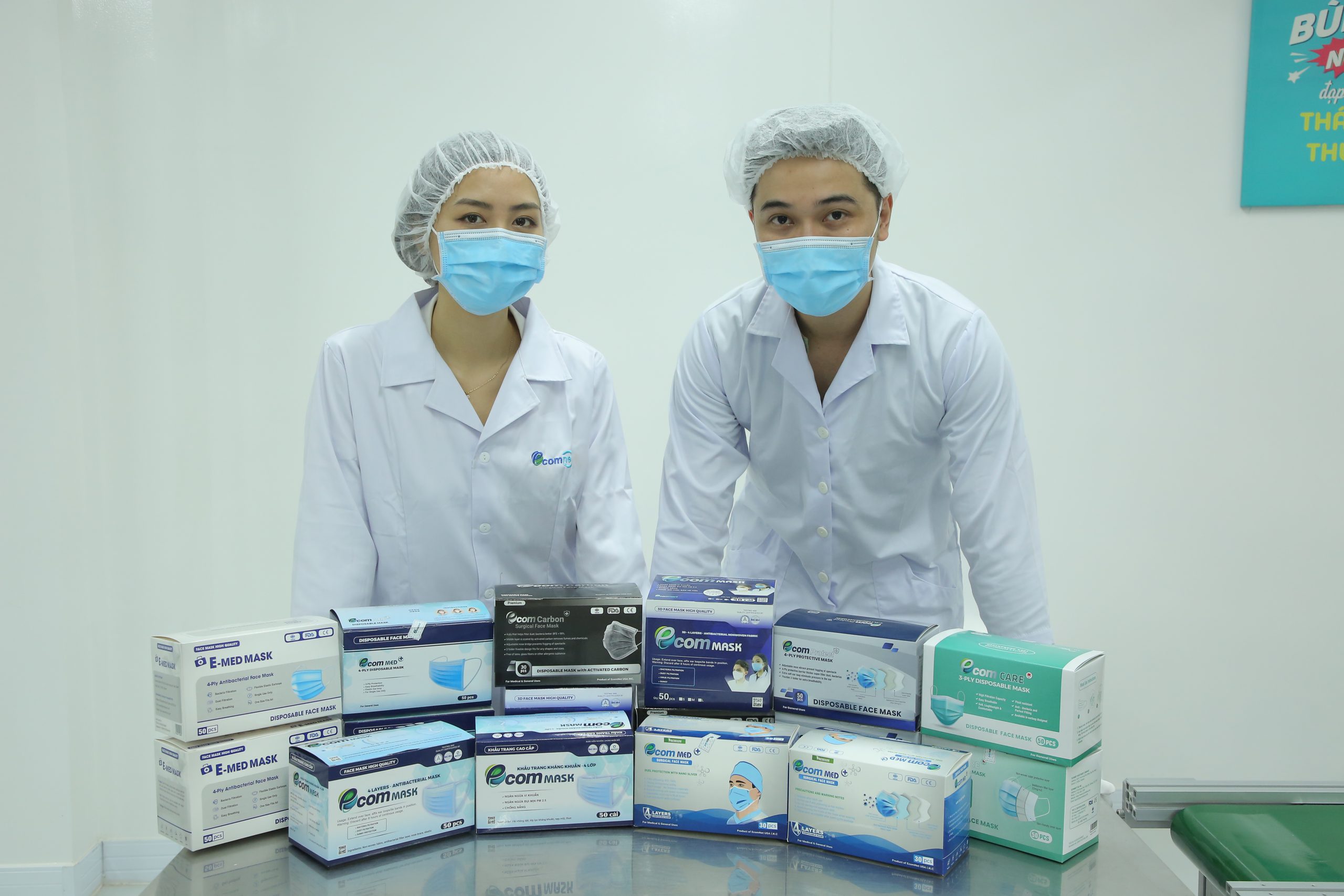 In the products of Ecom Med factory, especially the Ecom Med brand of medical masks of high quality, comfort and optimum protection. With 100% high quality material source in Vietnam. The product helps maintain excellent breathability while providing bacterial filtration (BFE) => 99%, meeting Type I, II, IIR according to European standard EN 14683 or Level 1,2,3 of standard ATSM F2010 standard of the US and Canada. The Ecom Med mask line is currently the best-seller in the domestic and foreign markets such as hospital systems in US, Europe, Japan, Australia, etc.
Product standard of Ecom Med Medical Mask:
Vietnam Standard: TCVN 14683: 2016
European Standard: Type I; II; IIR – EN 14683
US Standard: Level 1, 2, 3 – ASTM F2100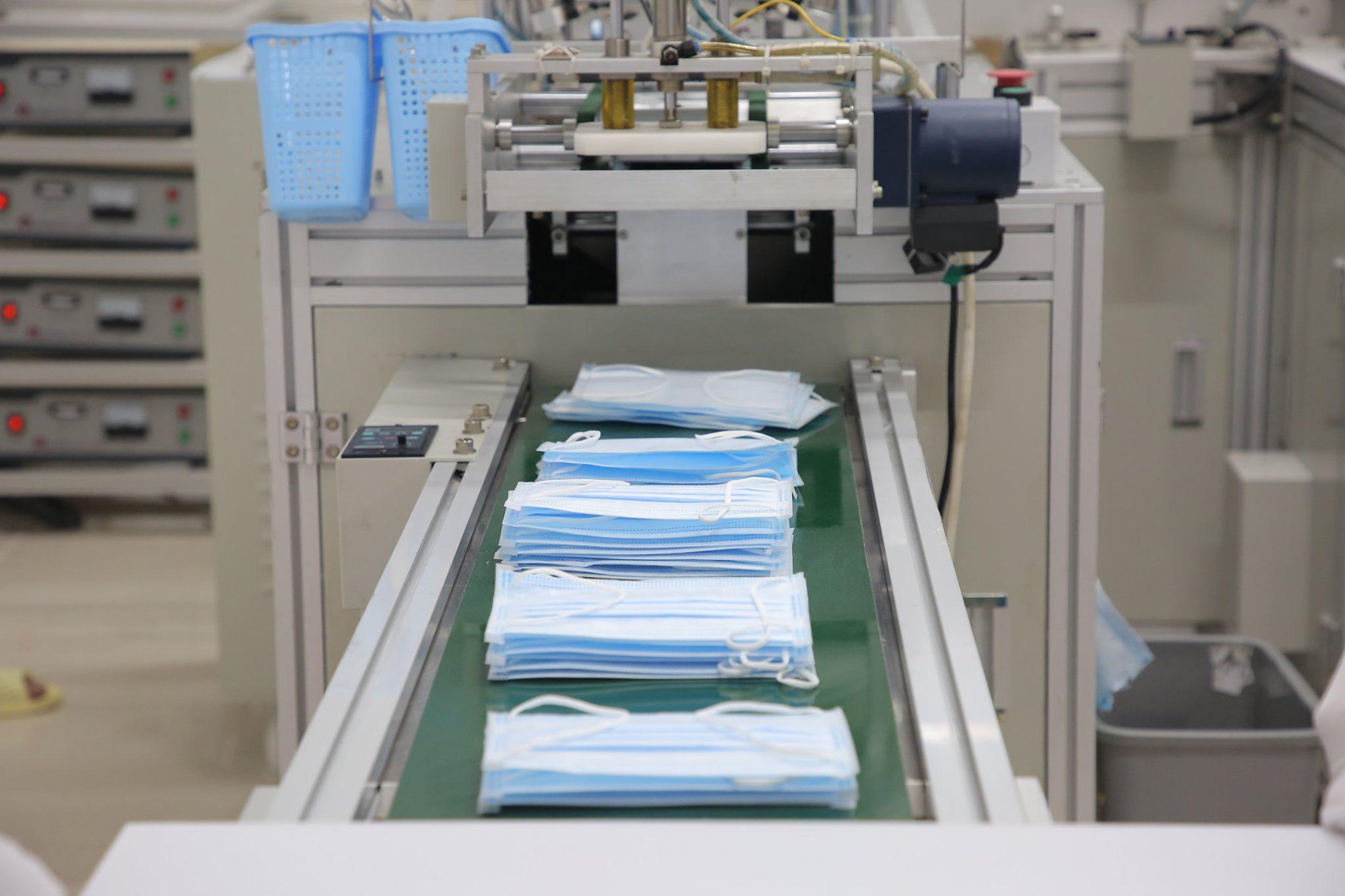 Medical face Mask Production Line at Ecom Net Factory
Ecom Net Medical Masks Packaging Process
Ecom Net factory produces modern, highly automated processes that meet the most stringent standards such as:
Certificate of Free Sales granted by Vietnam Ministry of Health.
Quality system of the factories certified ISO 13485: 2016
CE certification for European Standards
FDA as required by US Law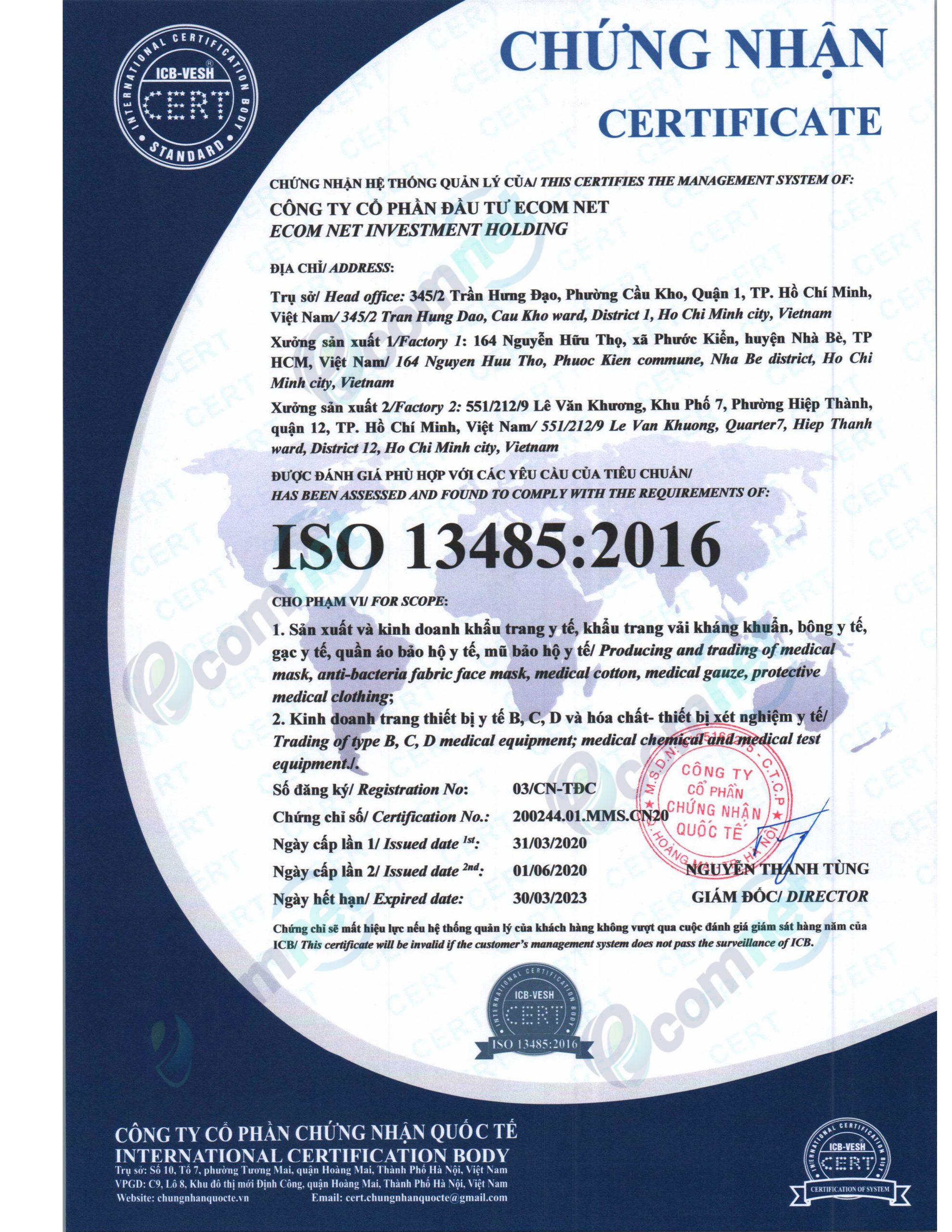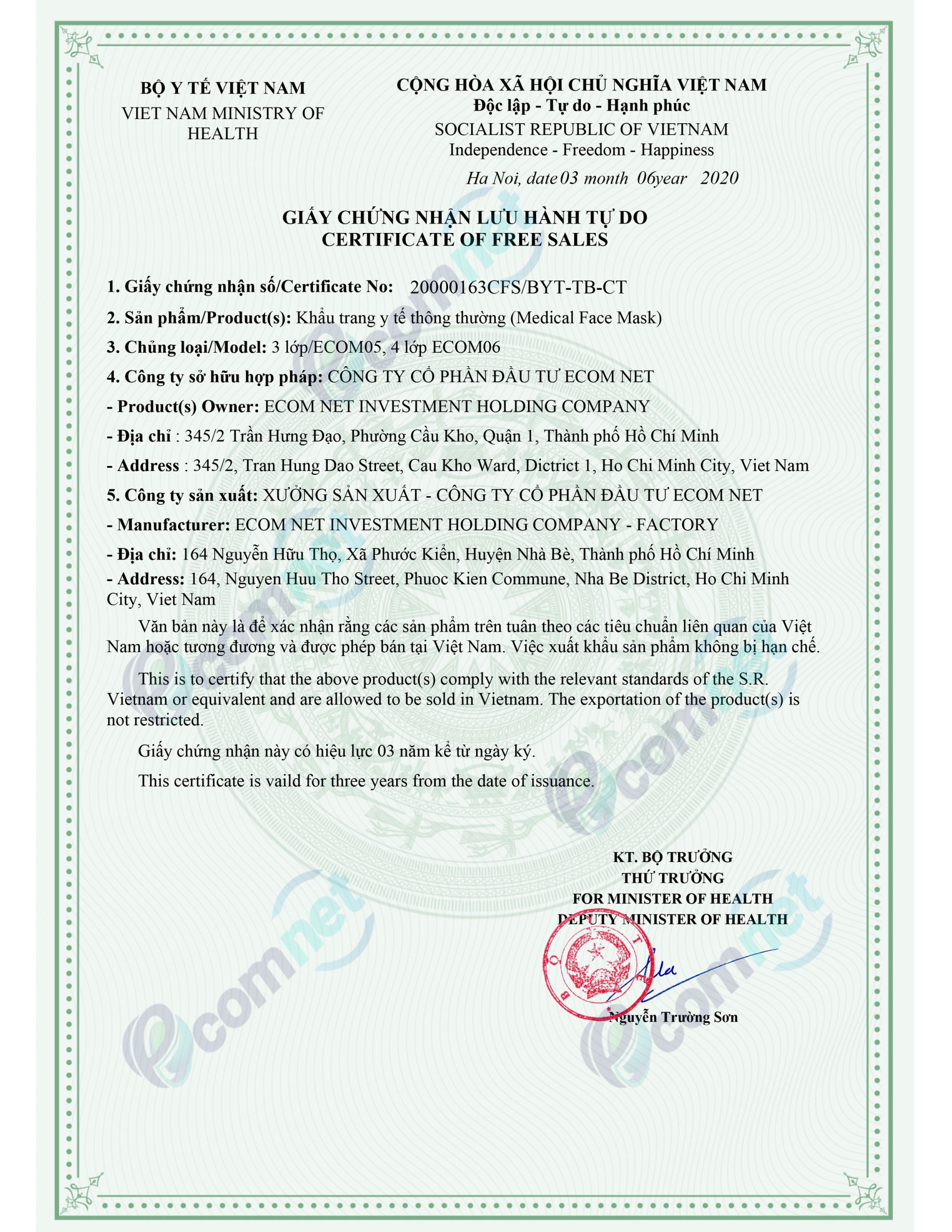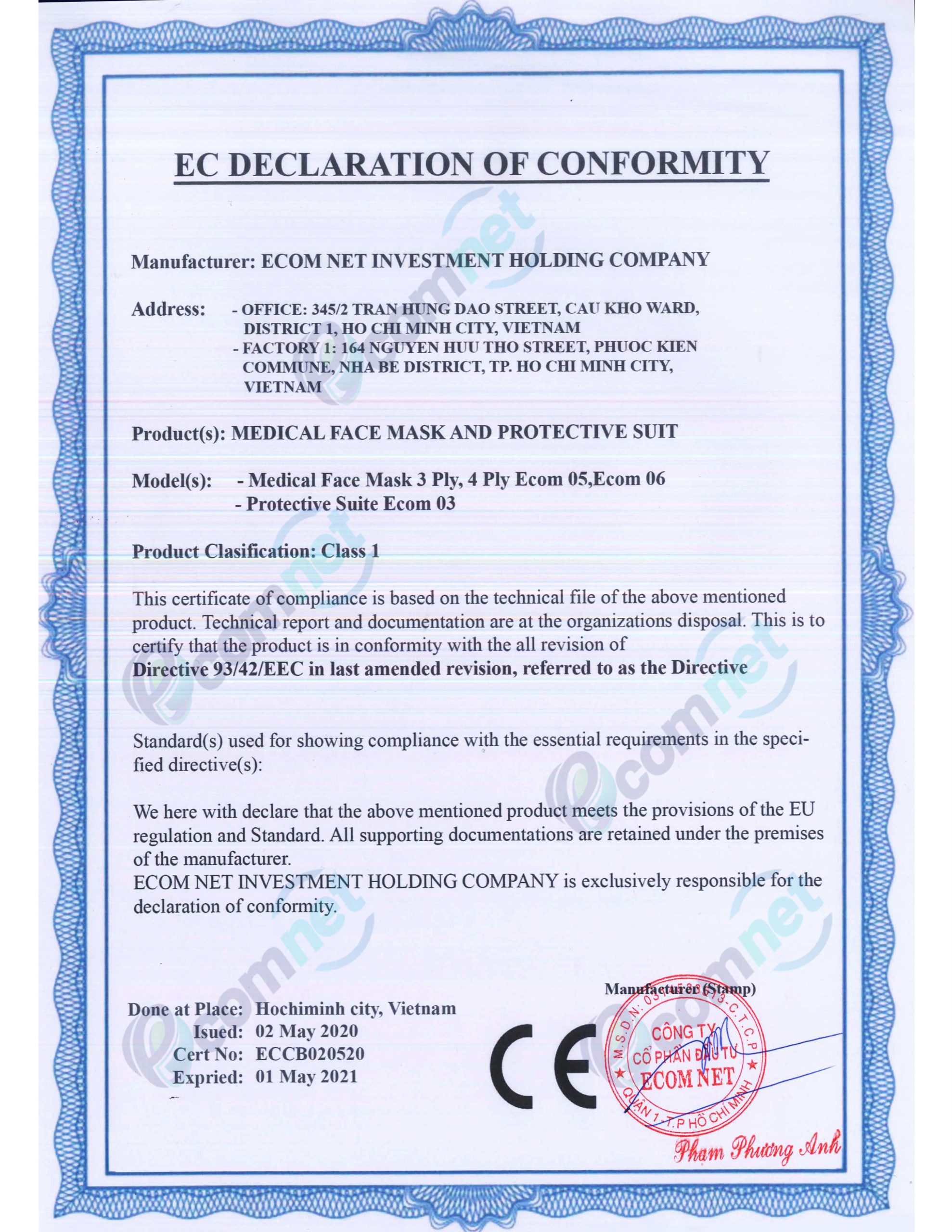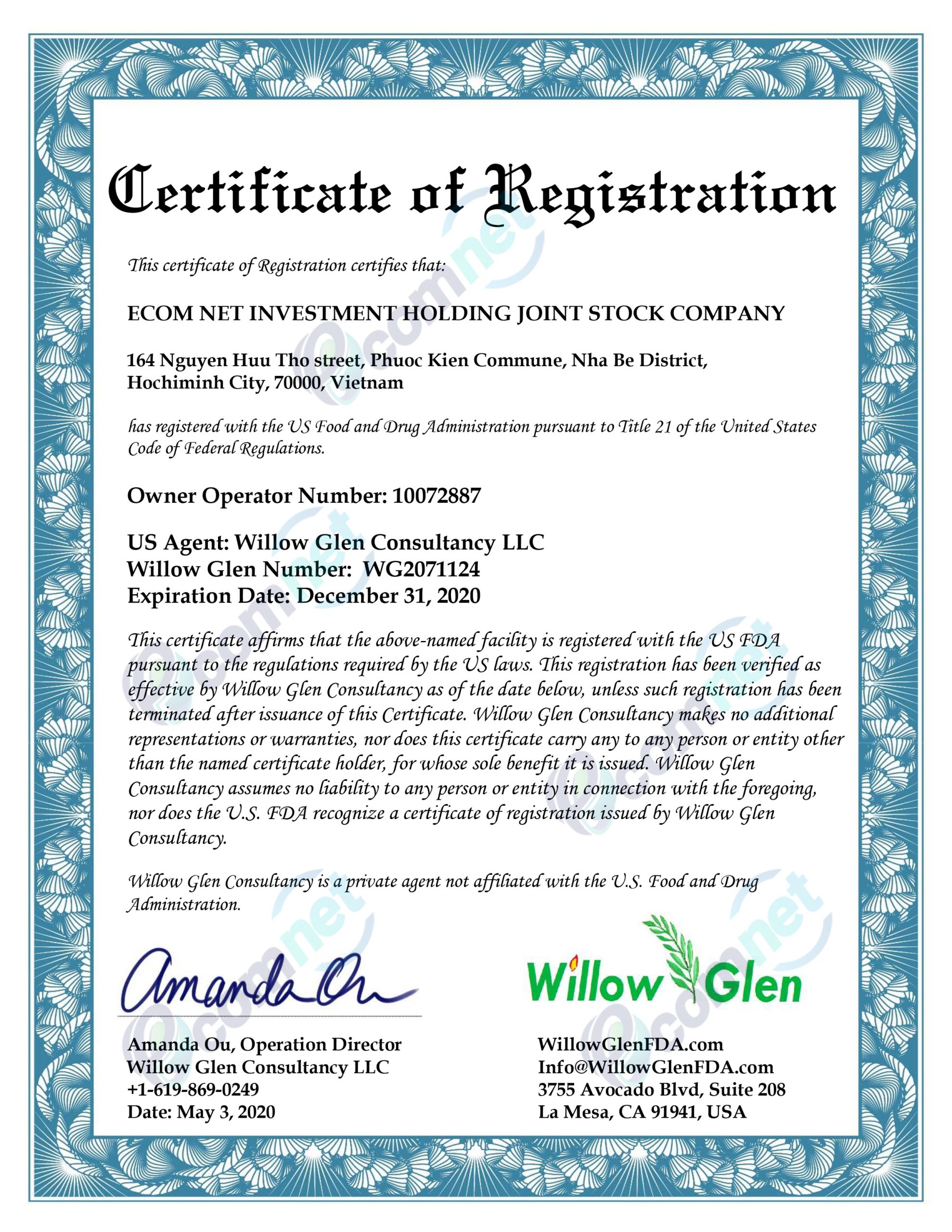 Ecomnet factories also produce and supply high quality Meltblown antibacterial filter for the domestic market, and export gobally to India, Korea, Europe, etc. The production of Meltblown filter requires enormous capital and technology investment that few company can offer.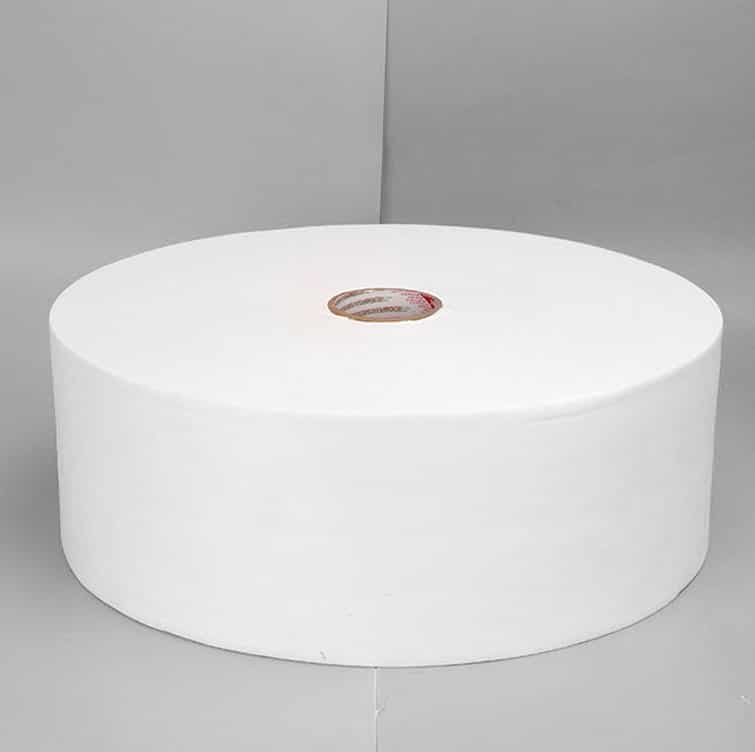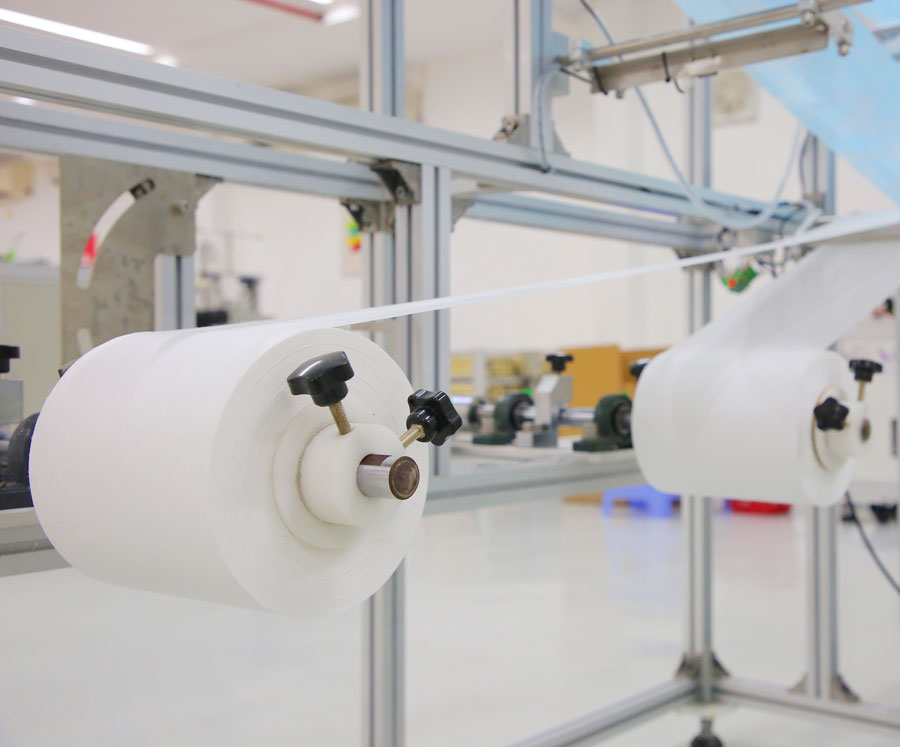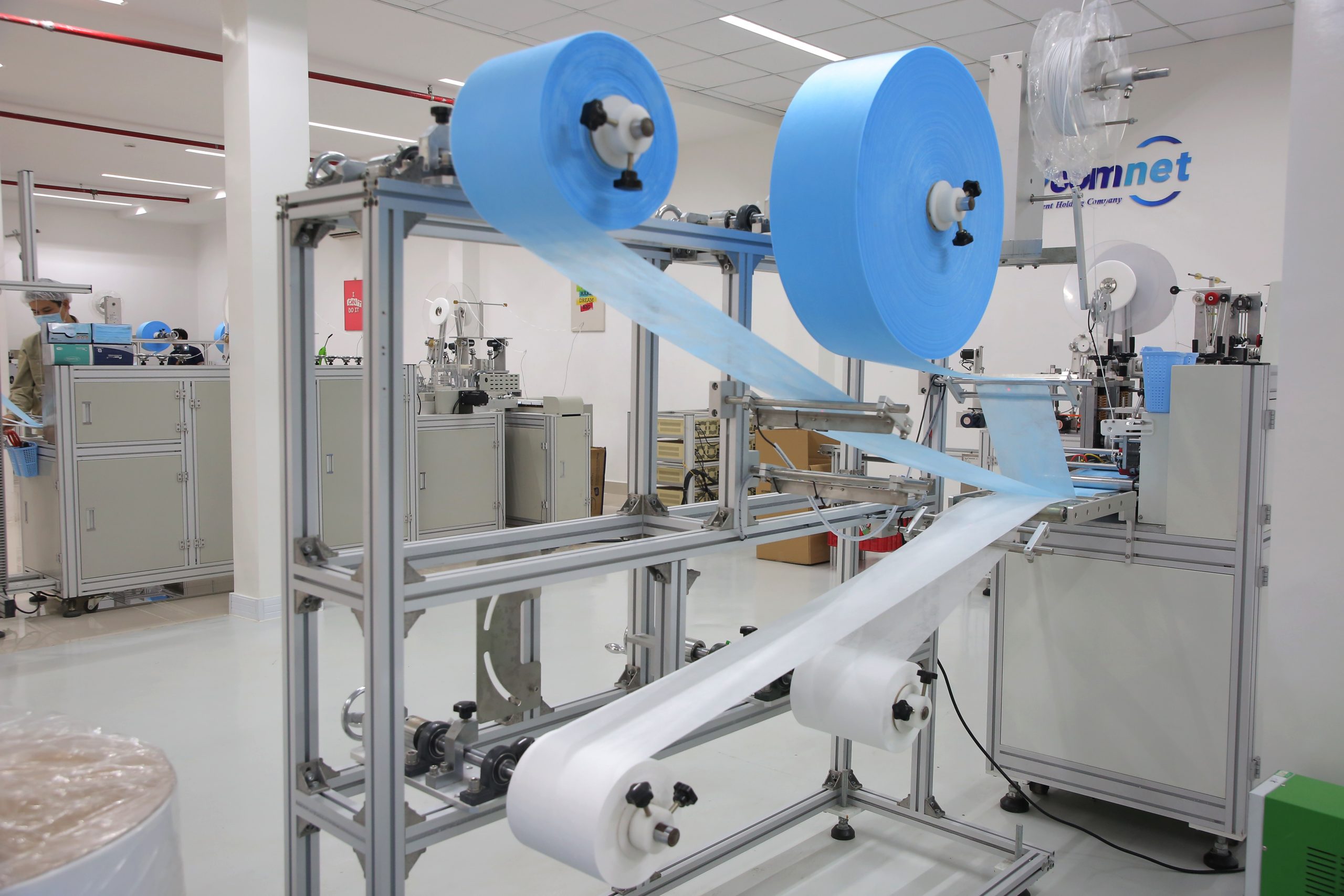 From safe, high-quality raw materials, combining hygienic and advanced production, Ecom Net factory committes to using 100% materials originating from Vietnam, environmental friendly and hypoallergenic. All products are strictly inspected, packaged and tested to meet the TCVN 8389 standard of the Ministry of Health of Vietnam as well as comply with the most stringent international standards before being delivered to consumers. .
Watch comments of the production worker at Ecom Net Factory
Watch a close-up video of Ecom Med medical mask factory operating at full capacity together with Covid 19 anti-epidemic          
Share from factory staff: Ms. Chau Kim Chi – Factory worker:
"My main job is packaging. In the factory, products are machine-made to limit human contact to ensure product hygene. Only product checking and packaging are done by hand, but we are required to wear protective cloths and gloves to ensure product quality"
During the Covid-19 epidemic, the company had to operate at full capacity to provide medical protection products for domestic and foreign markets.
Company information:
Company Name: ECOM NET INVESTMENT CORPORATION
Tax code: 0314533513
Director: Pham Phuong Anh
Head office: 345/2 Tran Hung Dao, District 1, City. HCM City, Vietnam
HCM office: 239A Hoang Van Thu Street, Ward 8, Phu Nhuan District, HCM City, Vietnam
Hanoi office: 44 Trang Tien, Hoan Kiem District, City. Hanoi Vietnam
Hotline: (+84) 2873007866 Email: info@ecomnet.vn
Website: http://ecomnet.vn
Factory 1: 551/212/9 Le Van Khuong, KP. 7, Hiep Thanh Ward, District 12, Tp. HCM City, Vietnam
Factory 2: Hoa Loi Tieu Hamlet, Binh Ninh Commune, Cho Gao District, Tien Giang Province, Vietnam
Factory 3: Nam Son Hap Linh Industrial Park, City. Bac Ninh, Vietnam
Branch in the United States: Ecomnet USA Inc
Address: 8130 Boone Avenue, STE 240, Virginia, USA
Phone: +1 (703) 688 3226 Email: support@ecomnetusa.com
Website: ecomnetusa.com