Ecom Net Investment Holding Company was established in 2017 in Vietnam, with a branch office in Washington D.C, the US.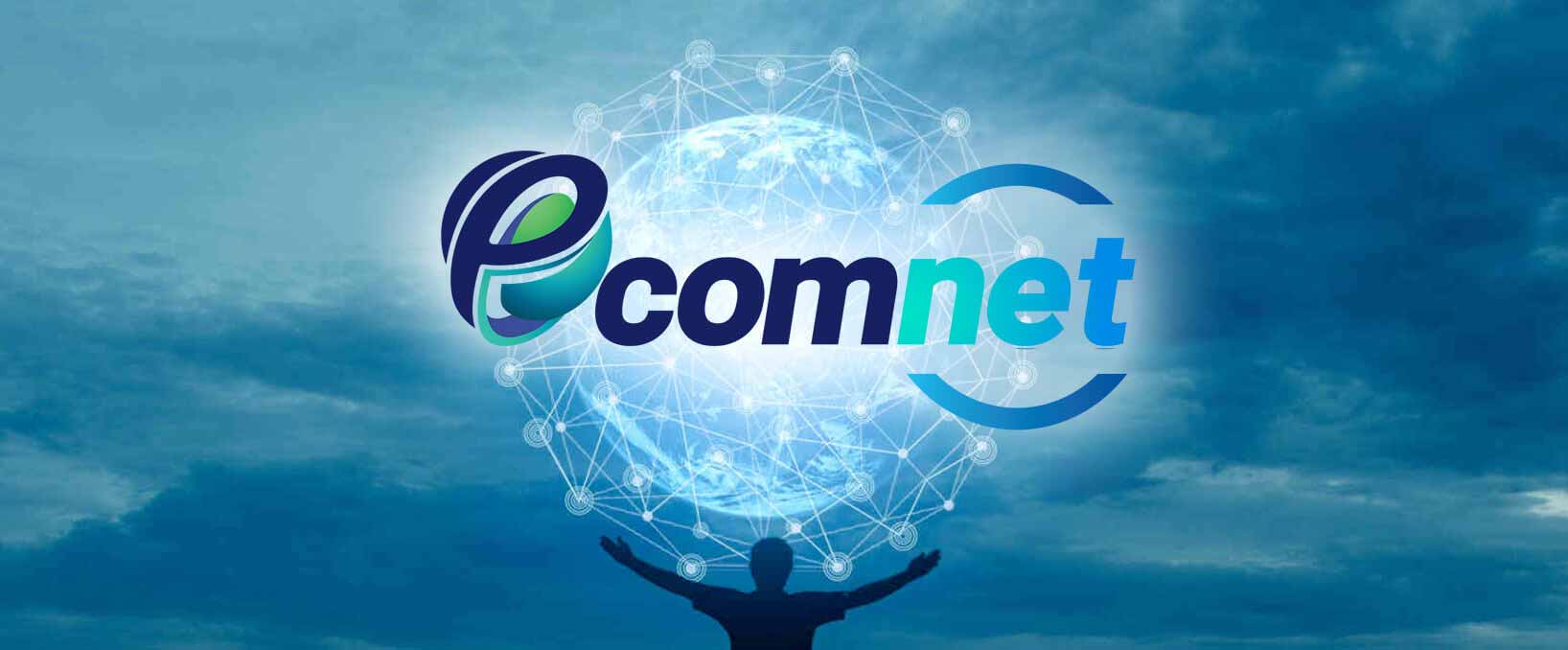 Ecom Net supplies disposable Personal Protective Equipment (PPE) used in the Medical and Industrial sectors such as: protective clothing, gloves, helmets, medical masks, masks epidemic prevention, antibacterial hand sanitizer and some other related items for health.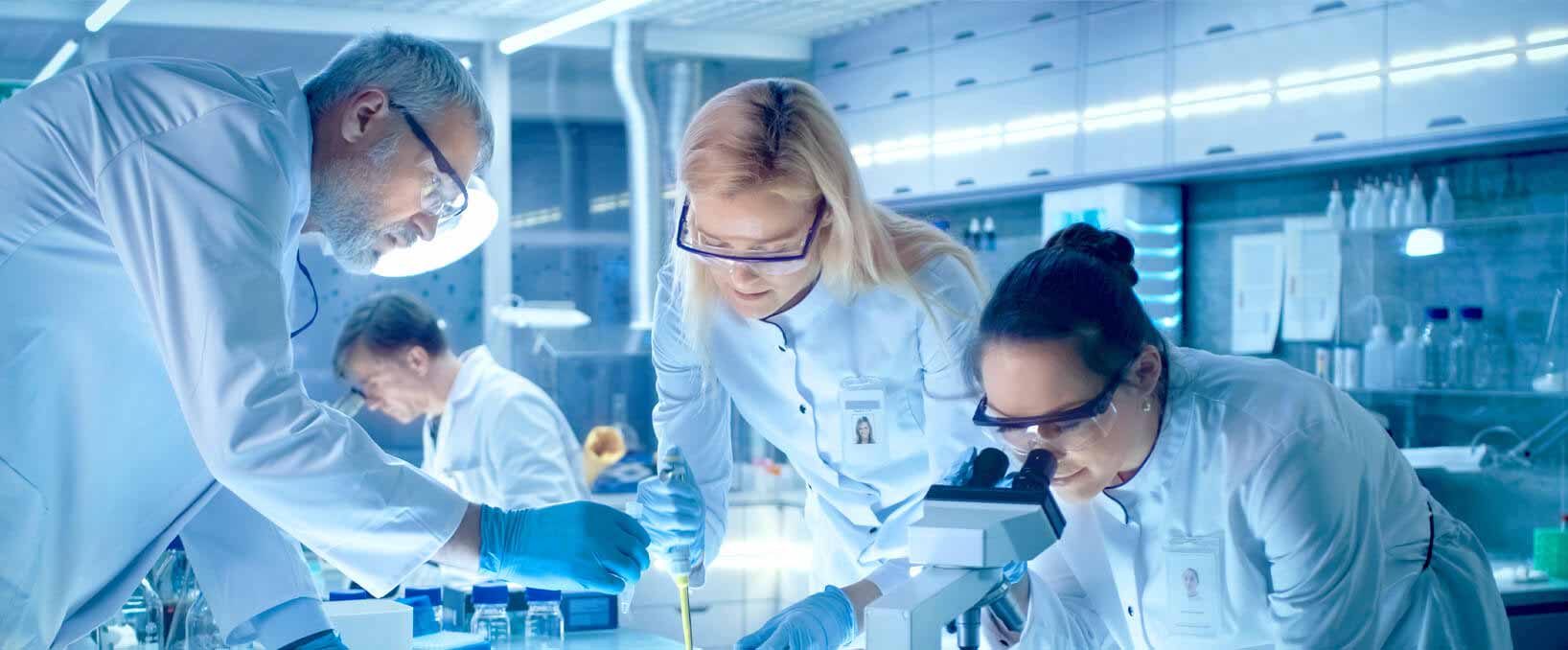 ECOM NET factory has a quality standard system that has achieved ISO 13485: 2016 certification, in accordance with medical production standards, our products are all granted a Certificate of free sale (CFS) by the Ministry of Health of Vietnam.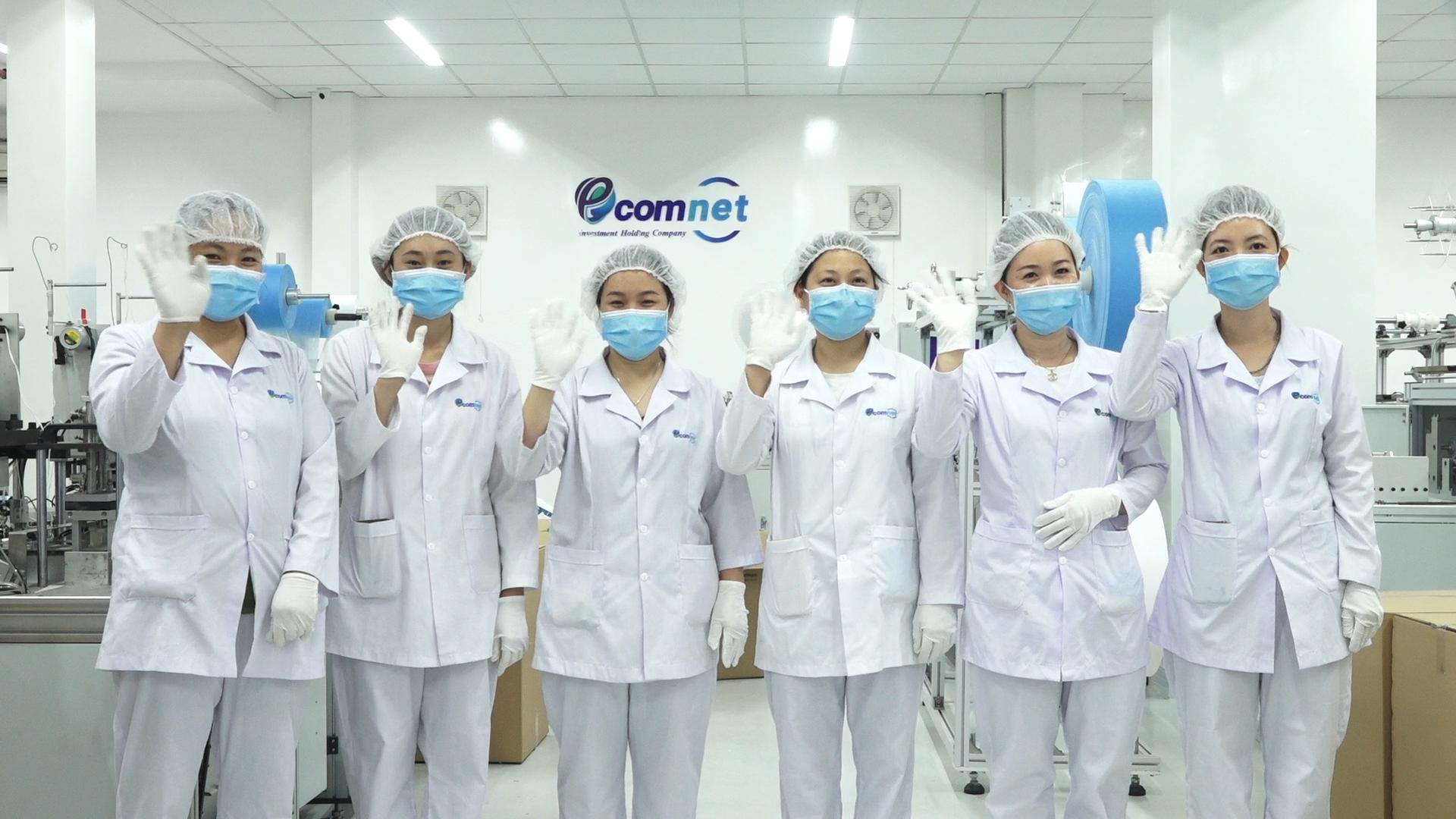 ECOM NET products are certified with FDA in issued by the US Food & Drug Administration. At the same time products are also CE marked in line with European export standards.
The products are tested for quality testing at leading prestigious laboratories in Vietnam and abroad such as Vinacontrol, Quatest 3, Nelson Labs – USA, Eurofins Lab – Europe, Intertek – Europe and meet the TCVN 14683 standard. ASTM F2100, EN14683.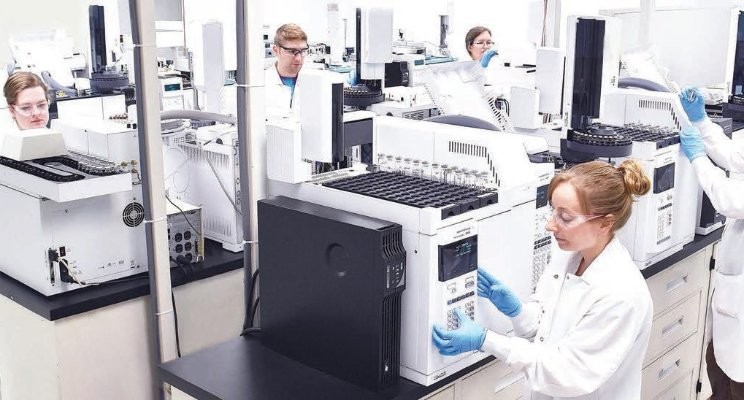 Eurofins Lab
Our clients are hospitals, healthcare units, companies in the pharmaceutical, shipbuilding, electronics, apparel, and cosmetics industries. Ecom Net's products are exported to the world's leading fastidious markets such as the United States, Canada, Europe, Australia, Japan,…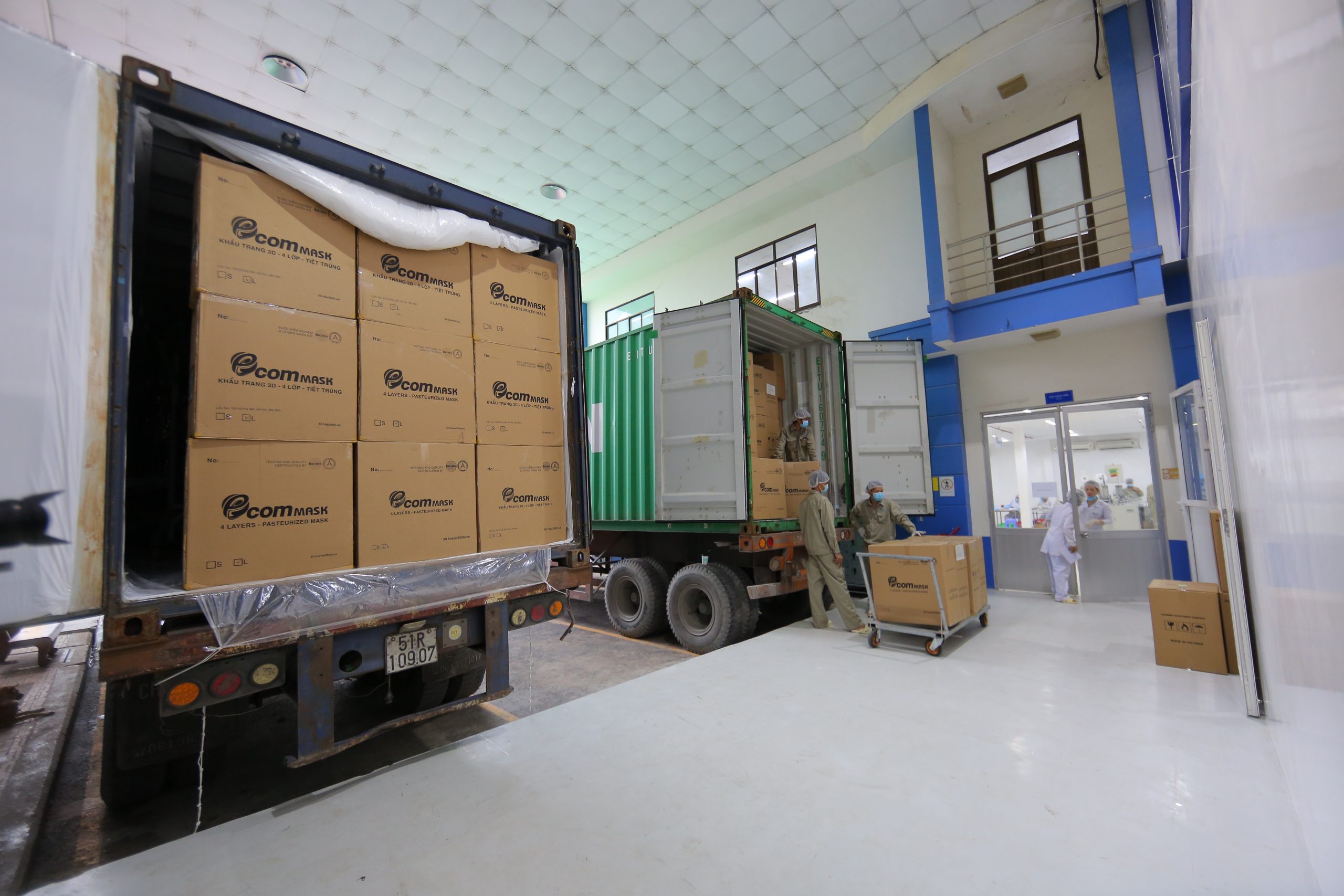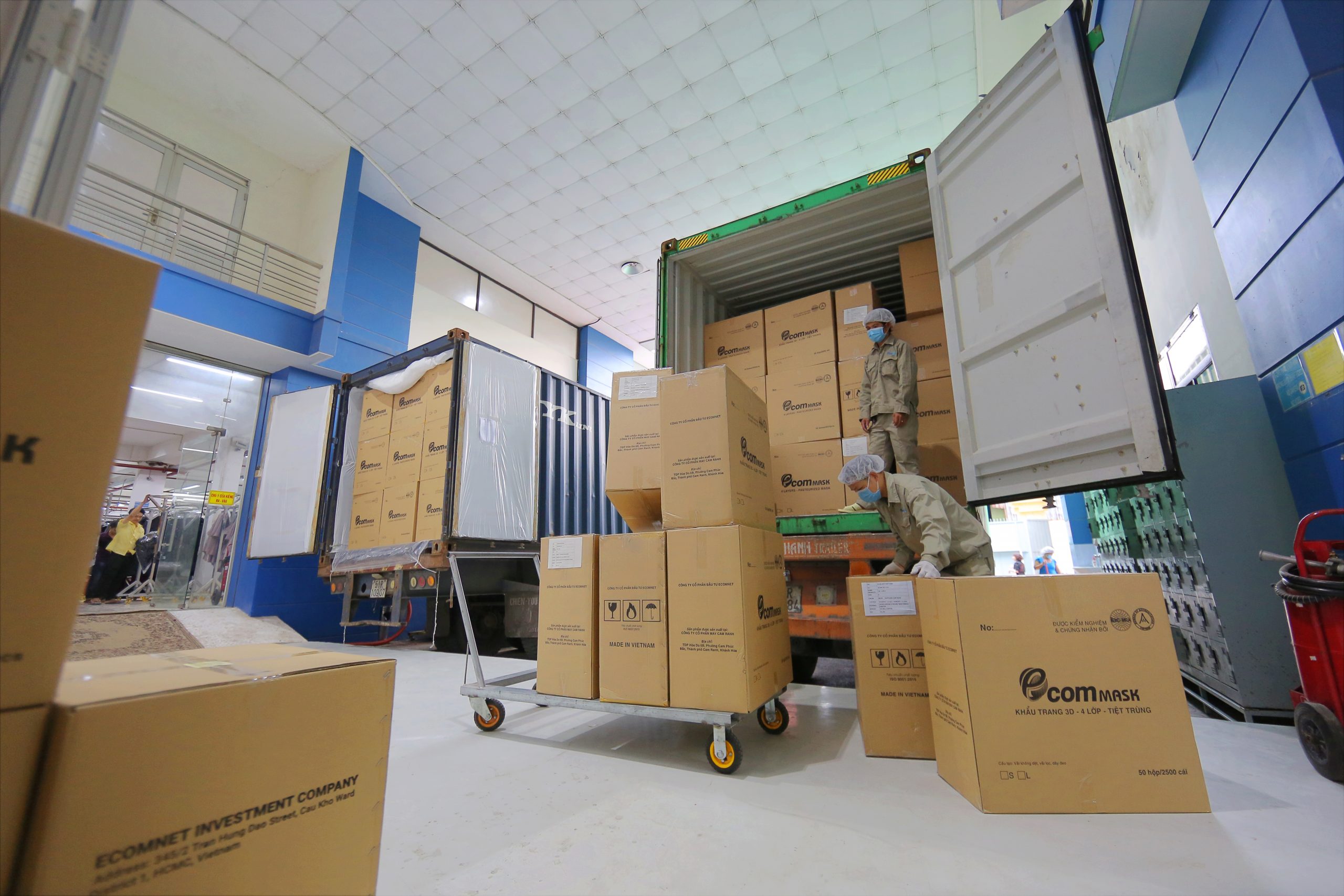 Mission:
Our mission is to provide consumers with high quality medical supplies that bring total customer satisfaction at a competitive price.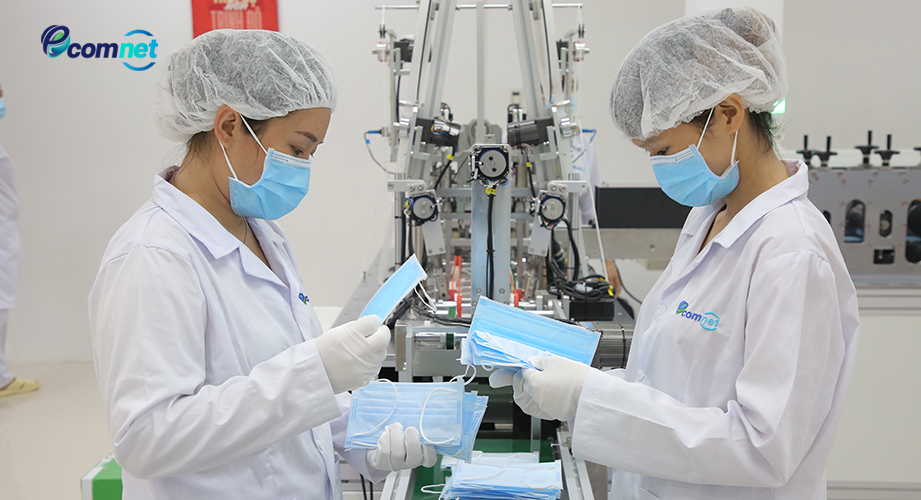 Core values:
+ Pay attention to each order to gain the trust and peace of mind of customers.
+ Products meet all the most stringent measurement and testing standards in Vietnam and abroad.
+ Competitive price.
+ Strong financial potential, investment in scale and method.
+ Researching new and developed products to improve the quality to meet the increasing demands of customers.
+ Advanced and modern machinery and equipment.
+ Safe production environment, efficient process, high labor productivity.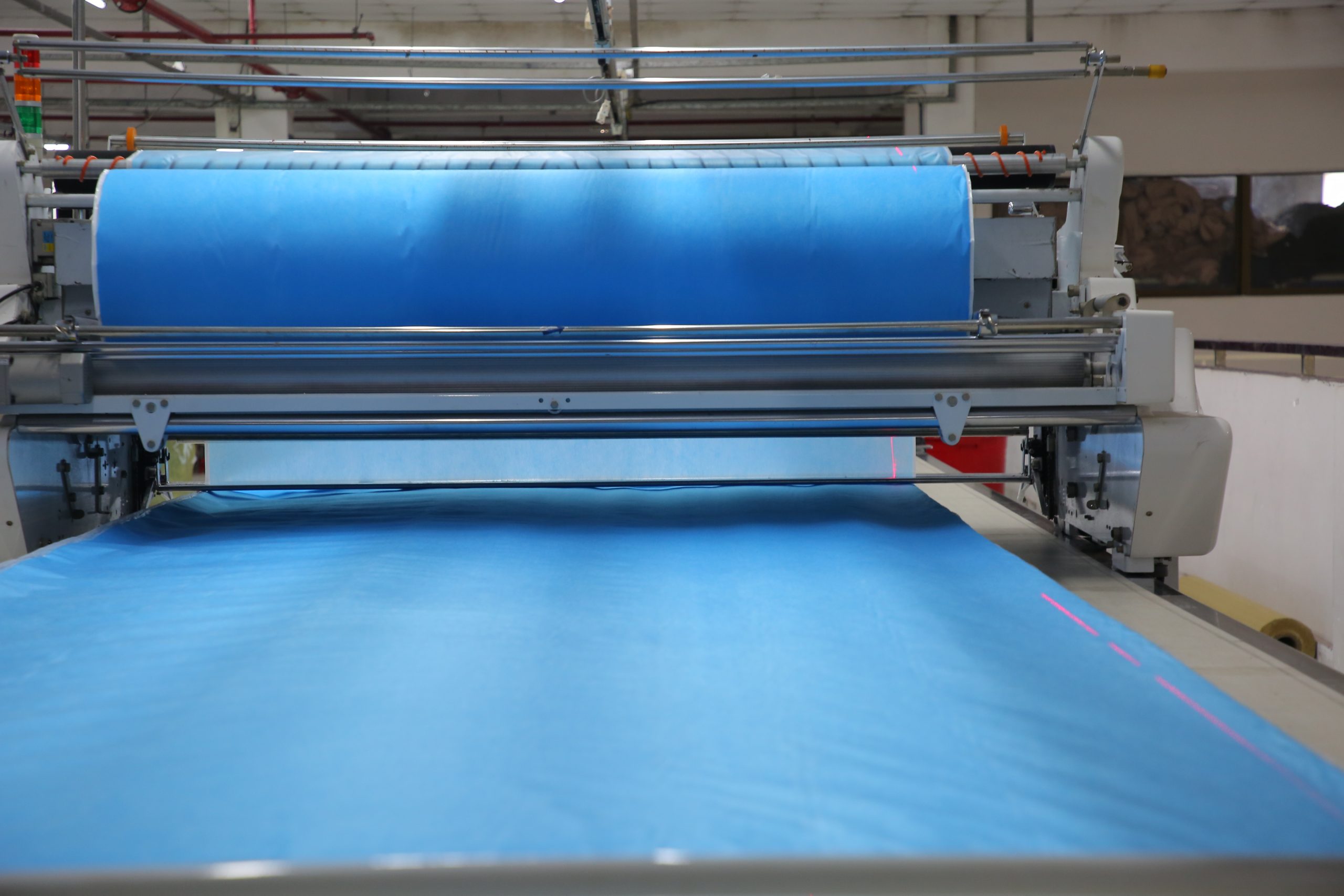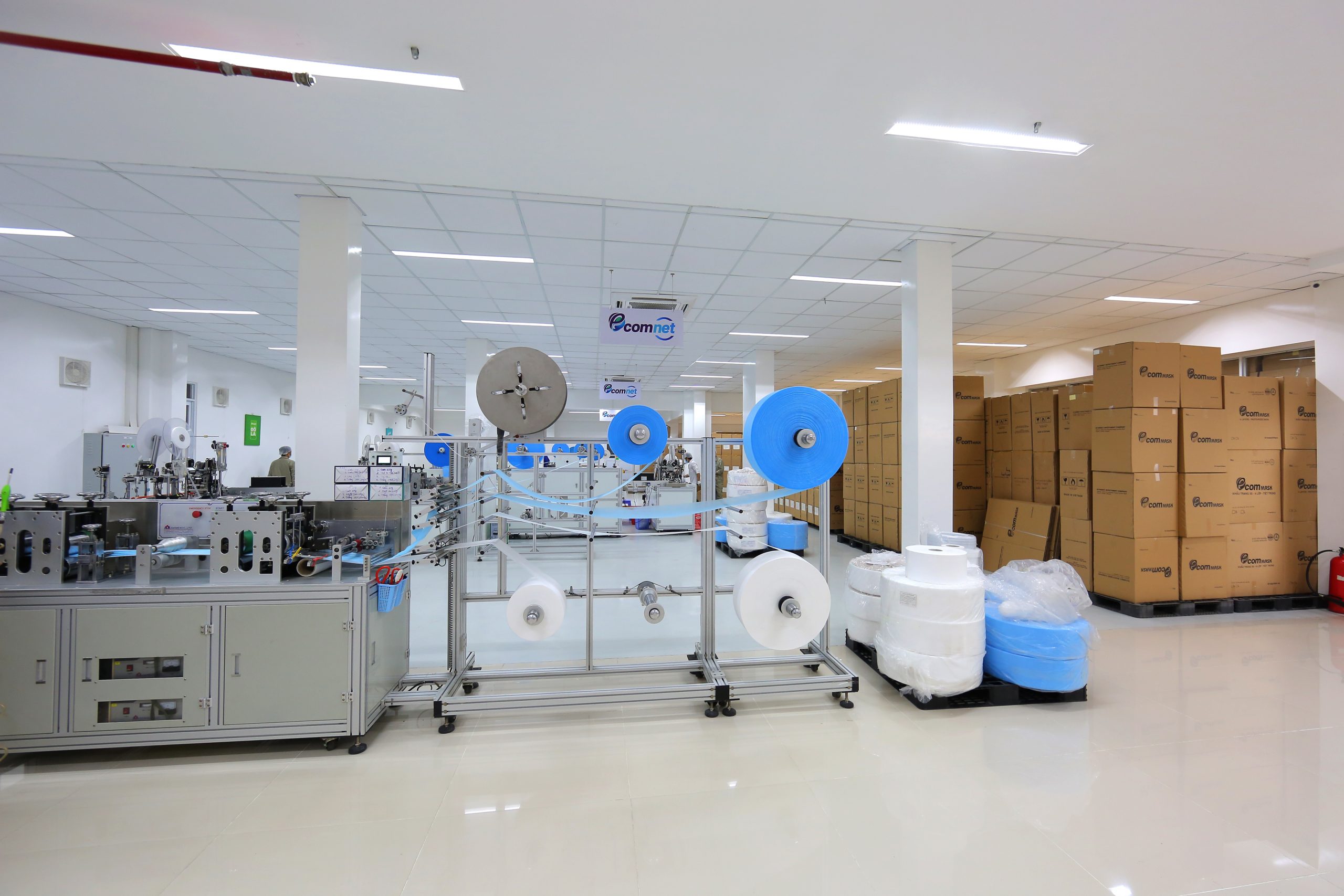 Vision:
Become one of the leading investment units in the field of manufacturing medical equipment in Vietnam, the United States and in the world by 2025.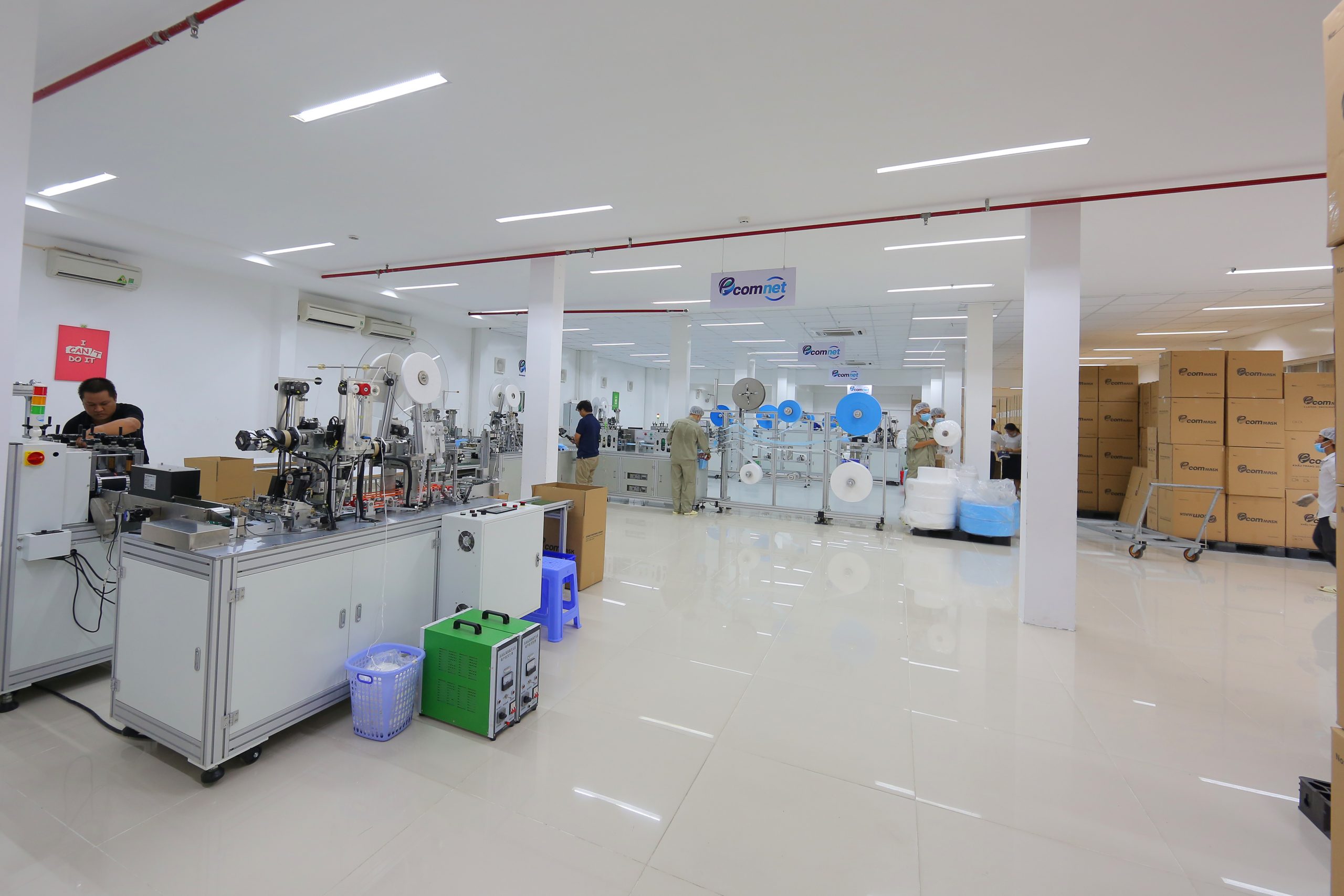 Professional and dynamic staff:
The Board of Directors, with a large vision, creativity and experience, always promptly sets out appropriate goals and strategies. Along with a team of professional and dynamic logistics personnel, helping the logistics work always be convenient, shipping procedures at home and abroad are completed quickly, most effectively, bringing confidence. and satisfied customers.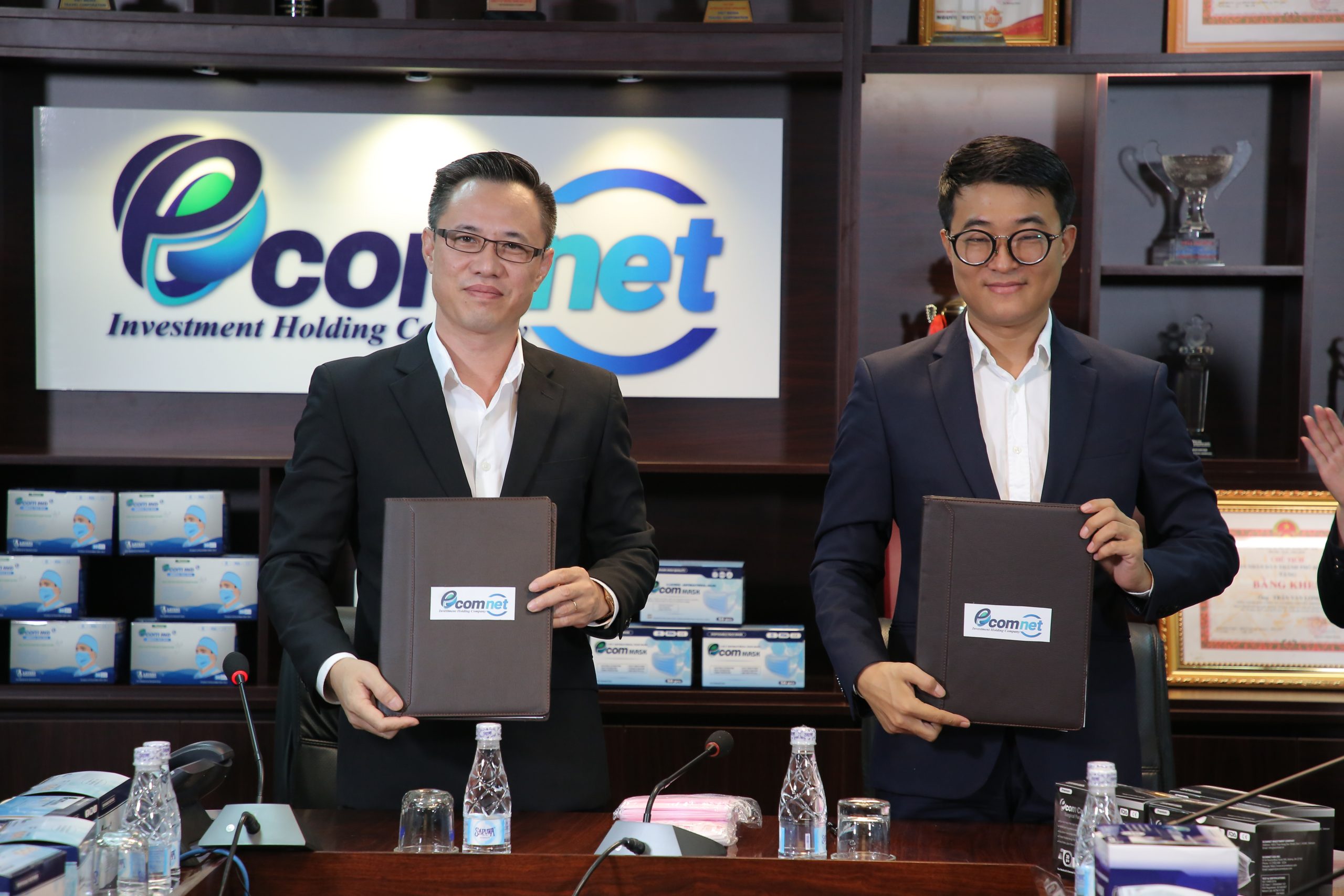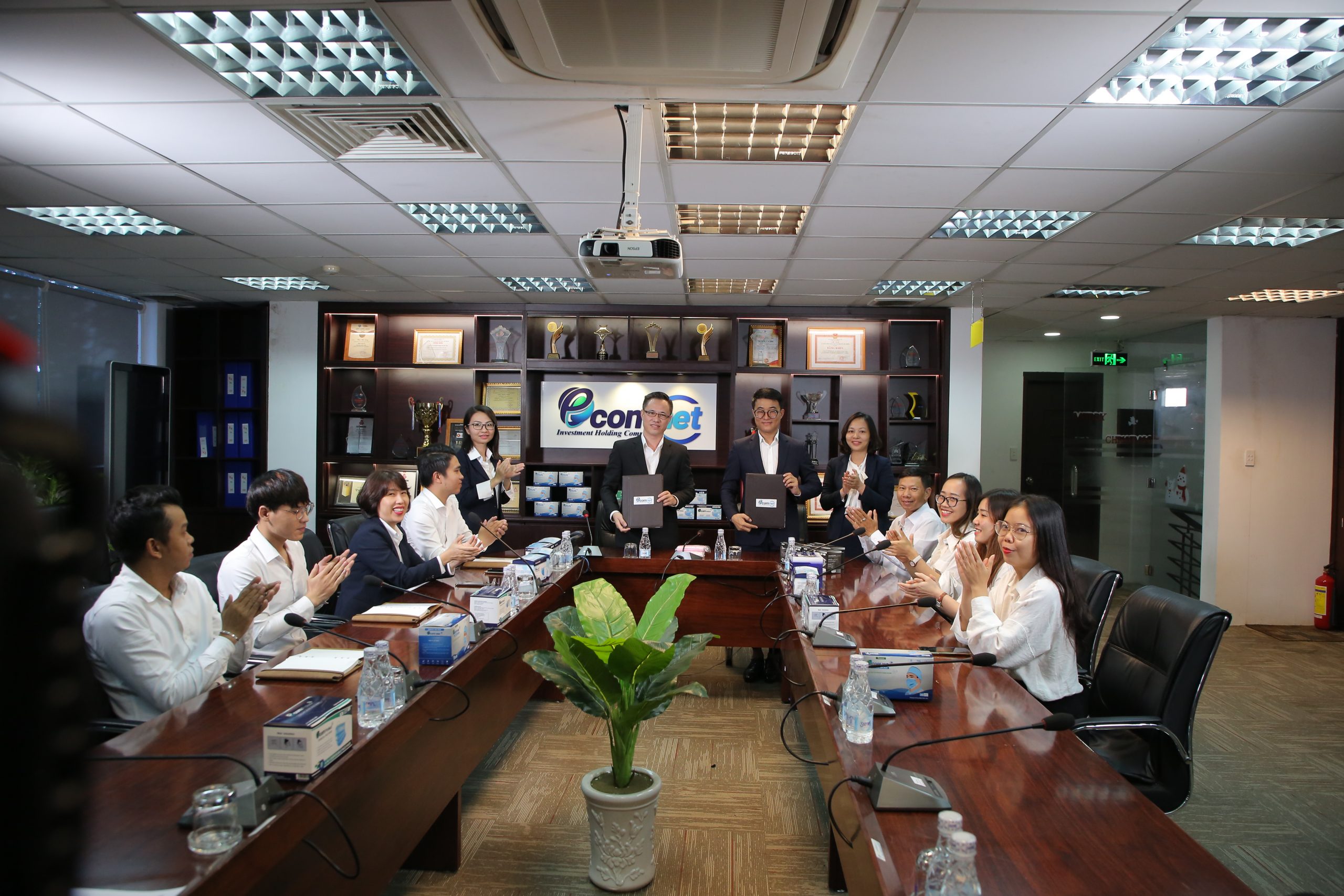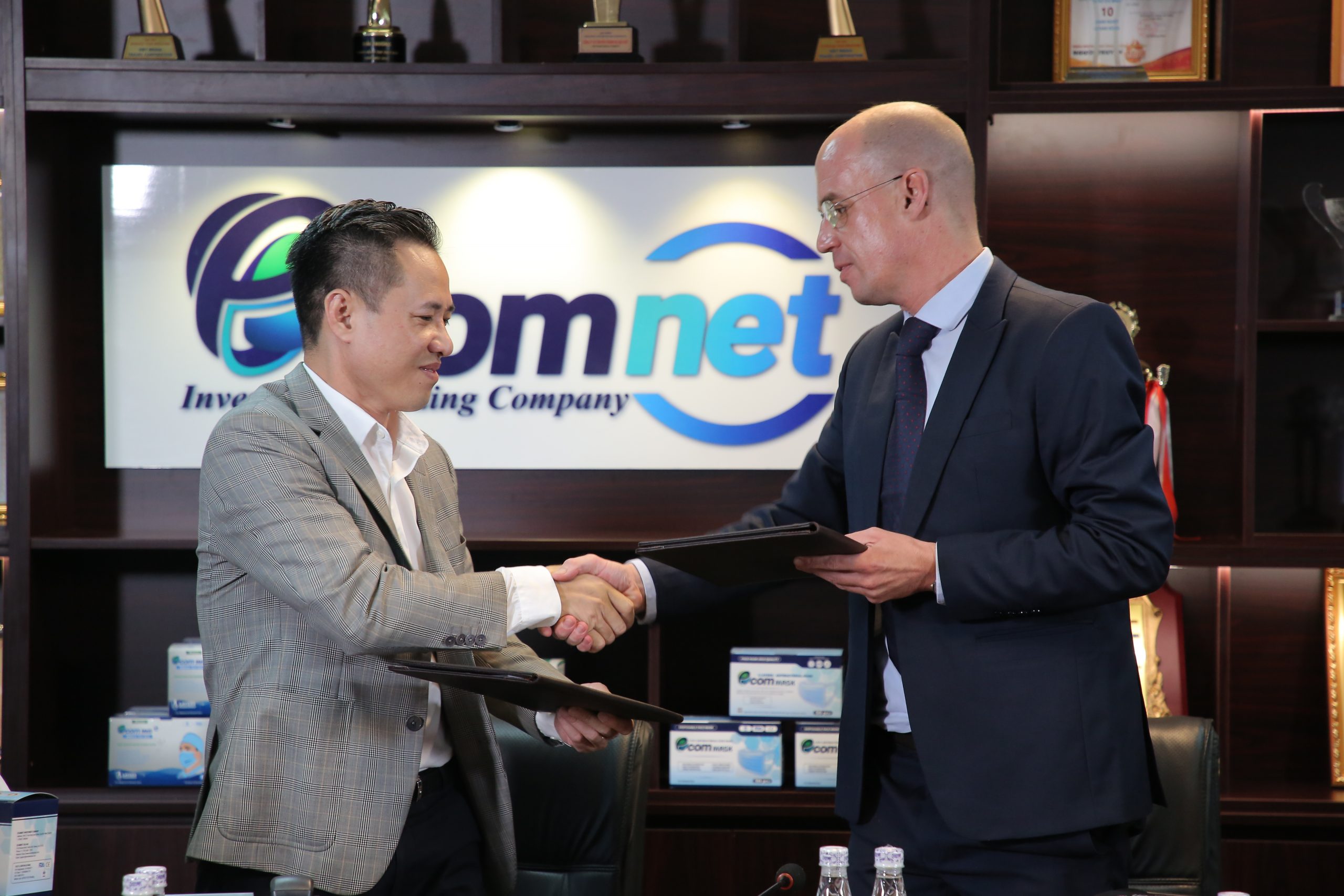 Research and Development Department (R&D): is a skilled engineer, has rich practical experience and is always looking for and learning constantly to improve and develop products to meet the increasing needs of customers.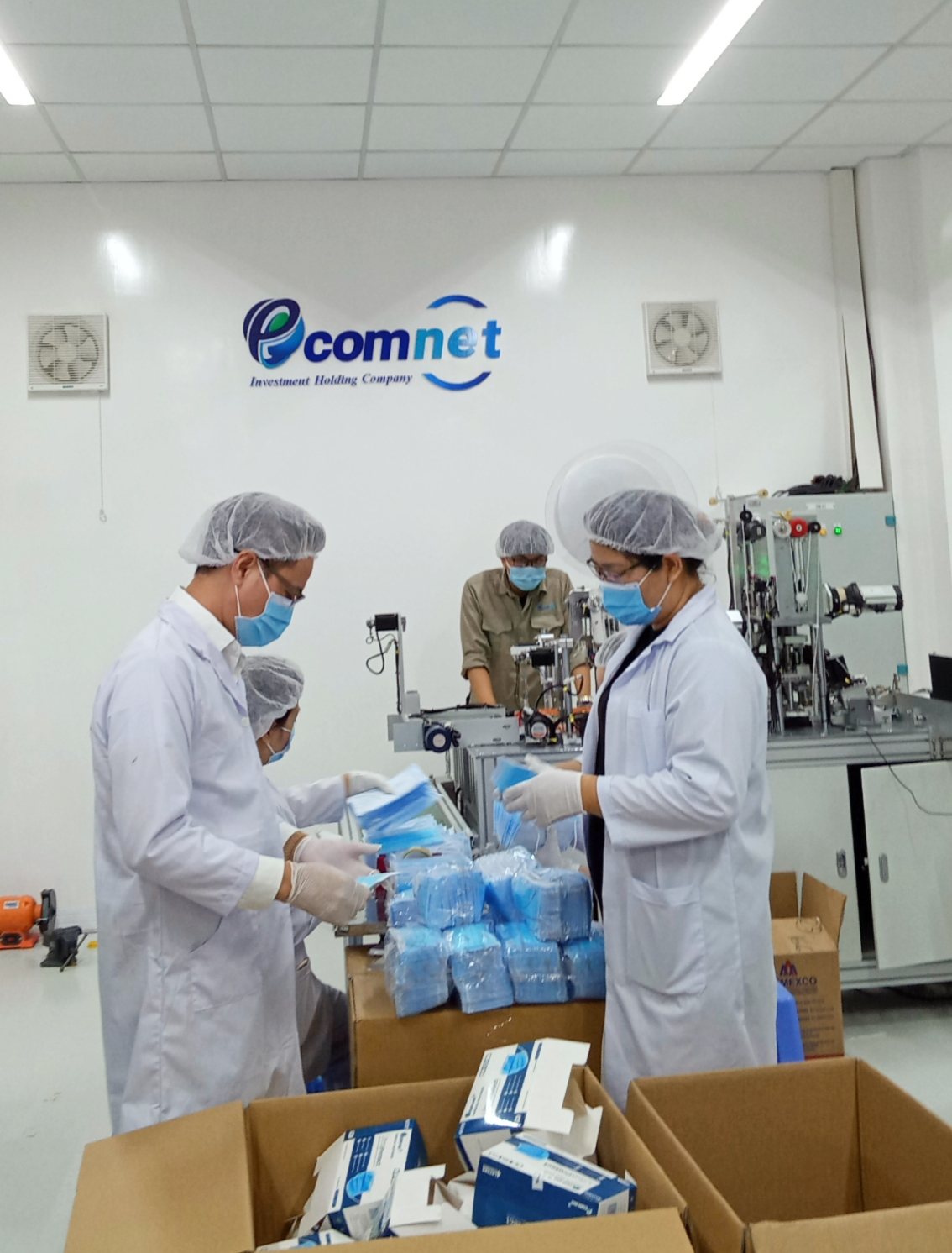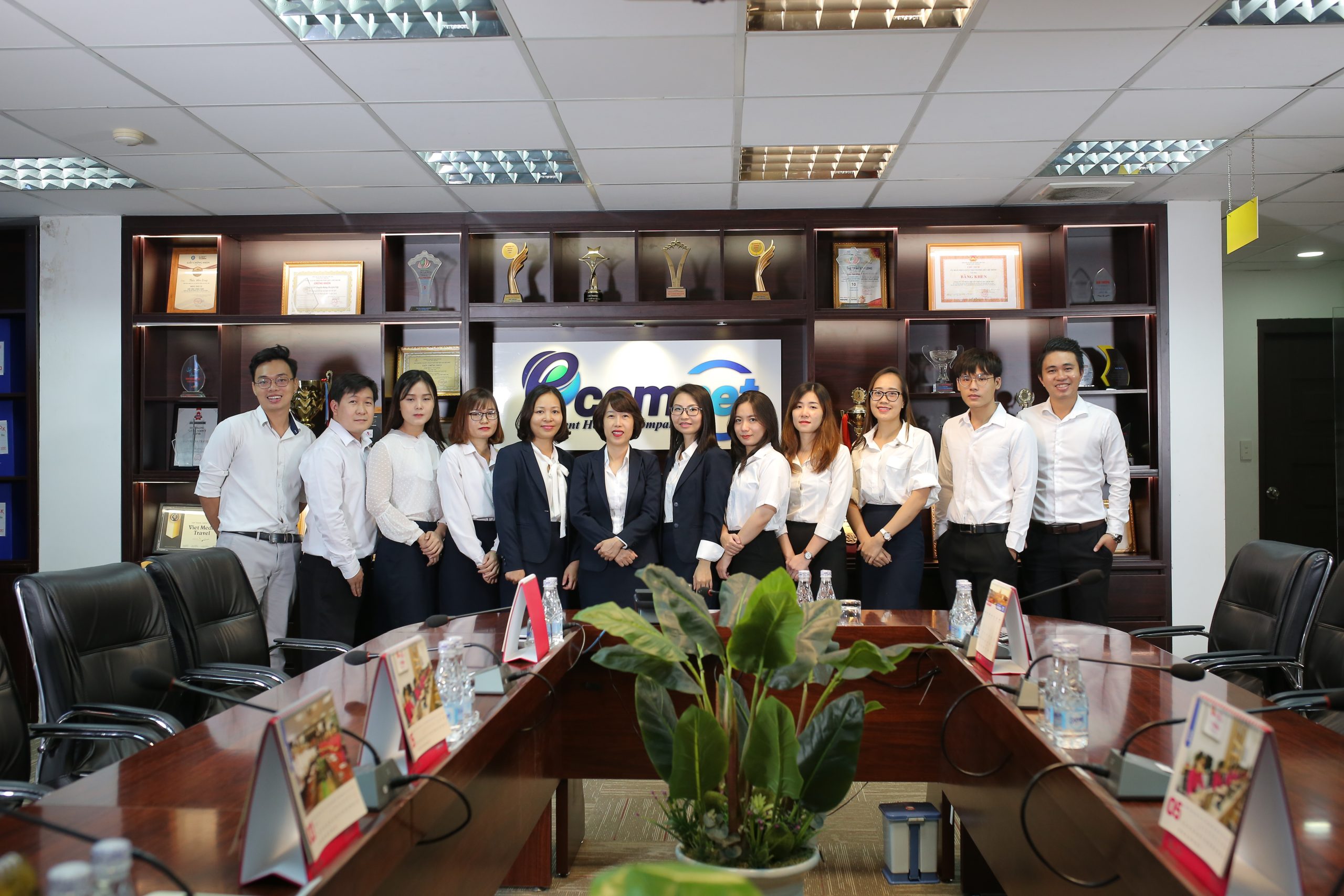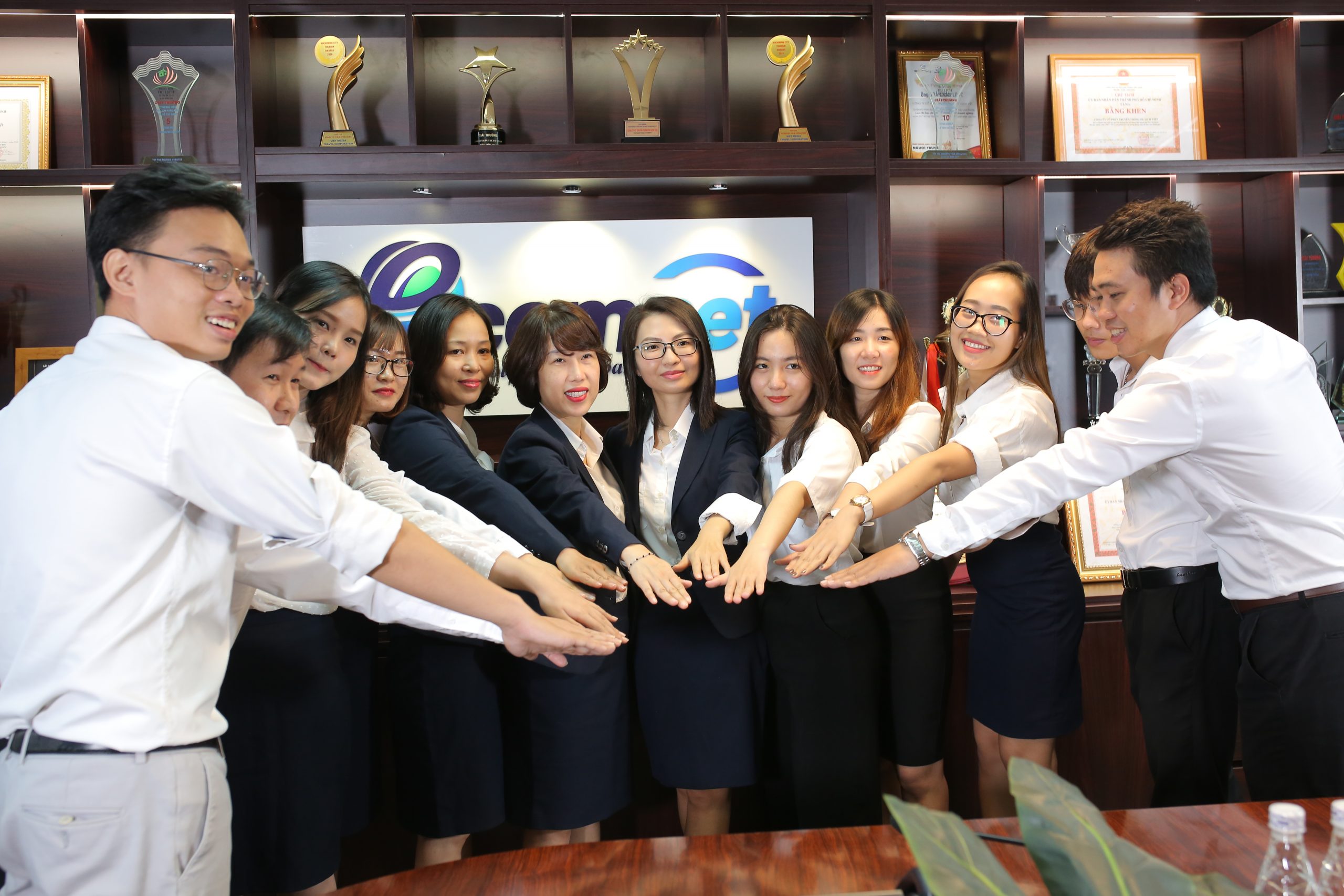 The team of technical experts, factory workers: well-trained, always have a stern attitude, a high sense of compliance with strict requirements in the process of labor and production to bring the best products to consumers.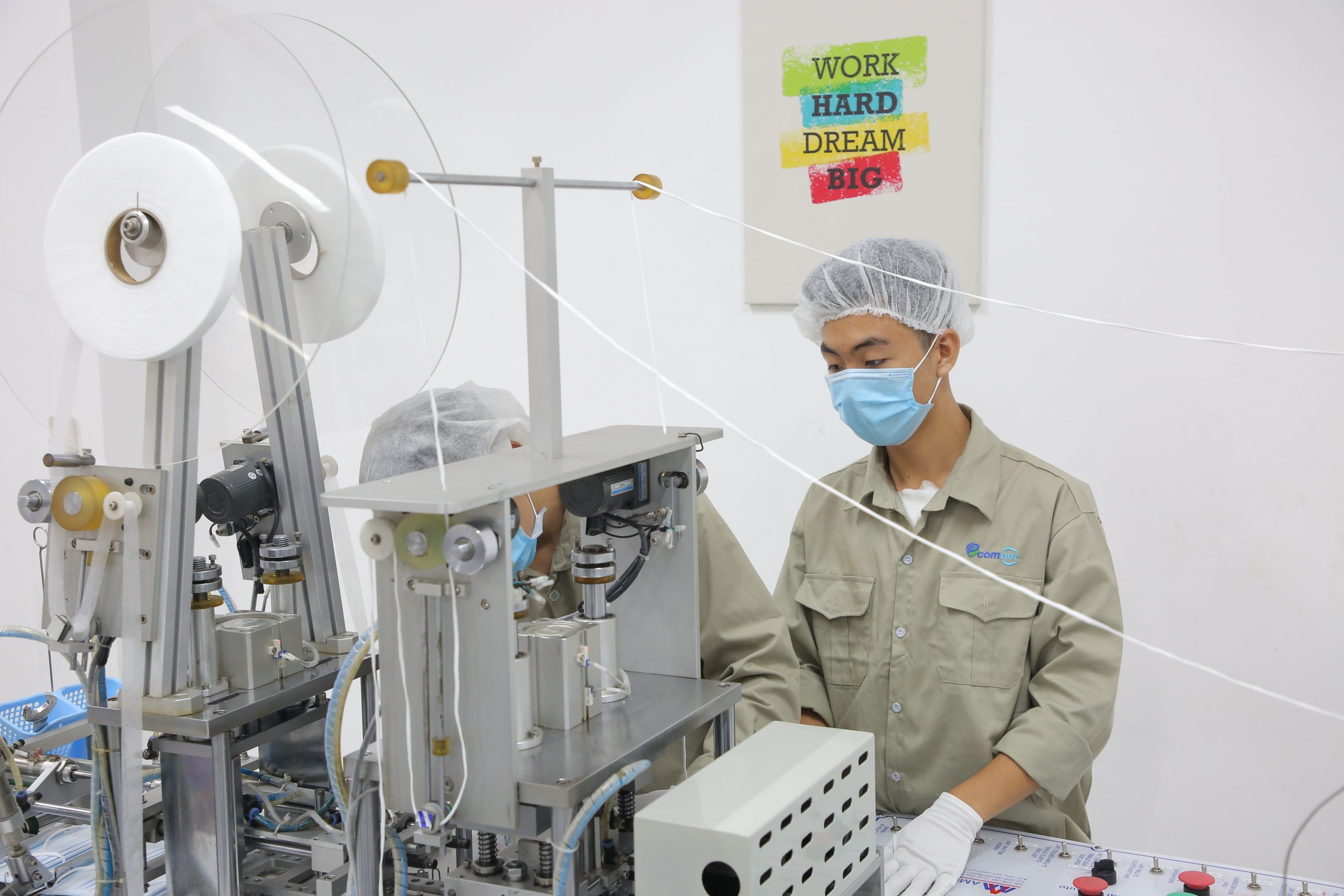 Production capacity:
With 4 main factories and associated factories in District 12, Cu Chi District, Hoc Mon District (HCMC), Long An Province, Tien Giang and 2 factories in the North Region, one factory Central Region and a factory in Virginia State – USA has completed construction process, will go on stream in early 2021.
The total average daily capacity of the entire system can reach 5 million Masks per day. It can reach 10 million masks a day. Protective gear can reach 100,000 products / day at full production capacity. Ecom Net is always ready to meet the timing requirements as well as quality standards for all major domestic orders and exports around the world.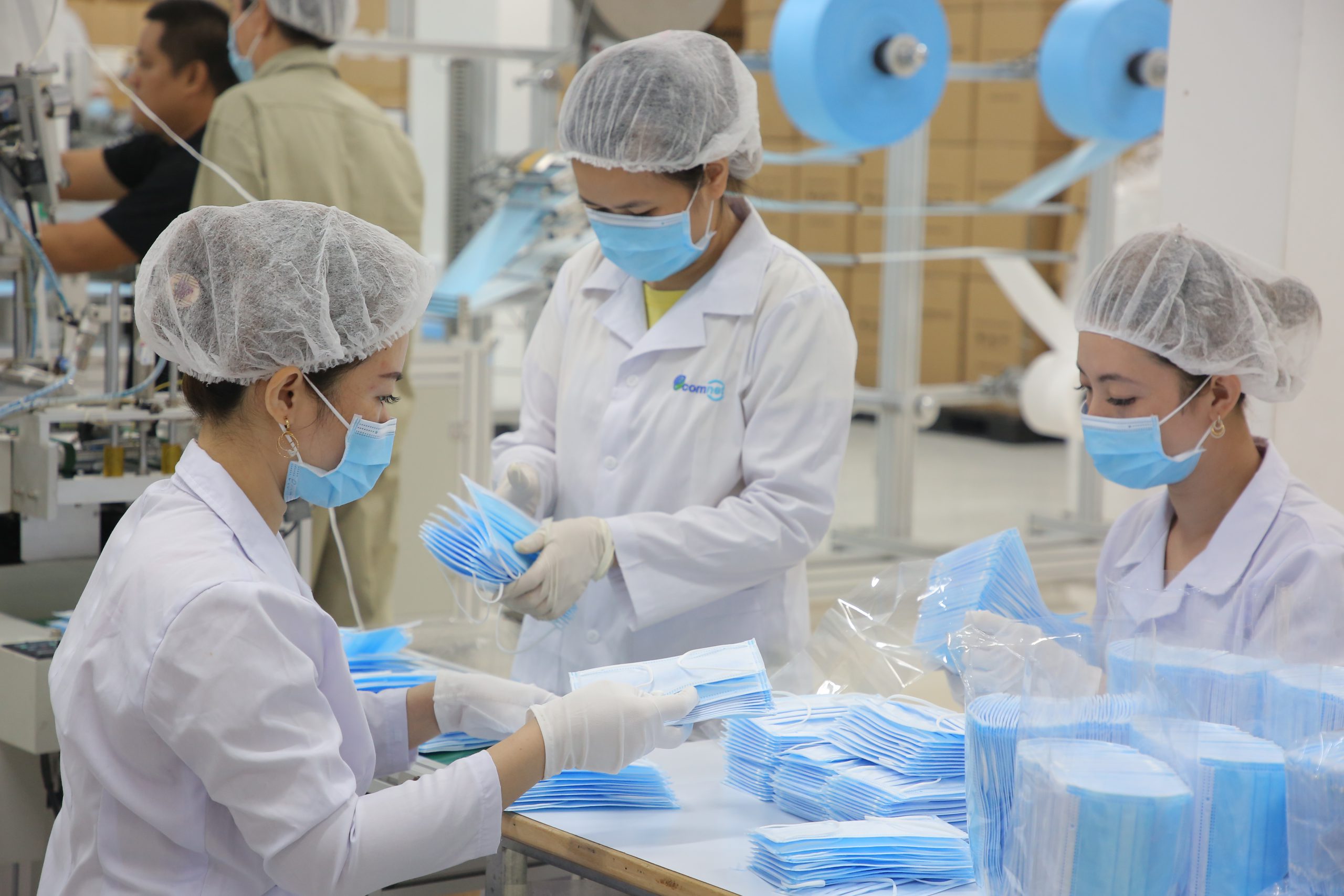 Featured products:
Ecom Med Antibaterial Medical face Mask:
Ecom Net provides customers with a high-quality, comfortable and protective mask that is drop-resistant, easy-to-breathe, with an easy-to-adjust nose brace and an elastic strap. We use 100% high quality material source from Vietnam. The face mask product meets the export standard to Europe and the United States, maintains excellent breathability while providing Bacterial Filtration Efficiency (BFE) => 99%, meets Type I, II, IIR standards. Europe EN 14683 or Level 1,2,3 according to ATSM F2010 standard of USA and Canada.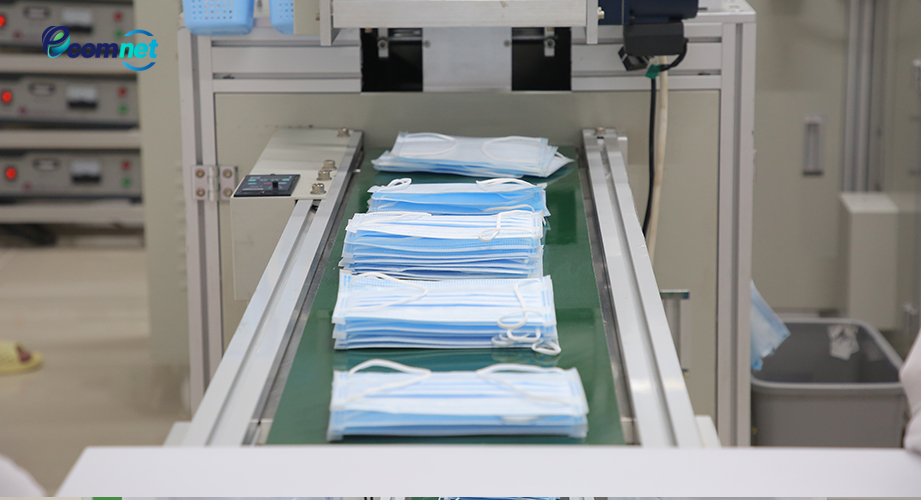 Structure of Ecom Med Mask
White strap, elastic material, elastic up to 300%, completely comfortable to wear for a long time. (8 hours)
Steel-core plastic brace Adjustable snugly around the nose and fits all faces.
The Meltblown microfiltration layer is 100% water resistant. Completely prevent drops, limit contact with pathogens in polluted environment.
Standard Size: Adults: 17.5 * 9.5cm (~ 6.9 * 3.7 inches) & Children: 14.5 * 8.4cm (~ 5.7 * 3.3 inches). Ecom Med mask with 3-fold design, fits all face, comfortable and easy to breathe.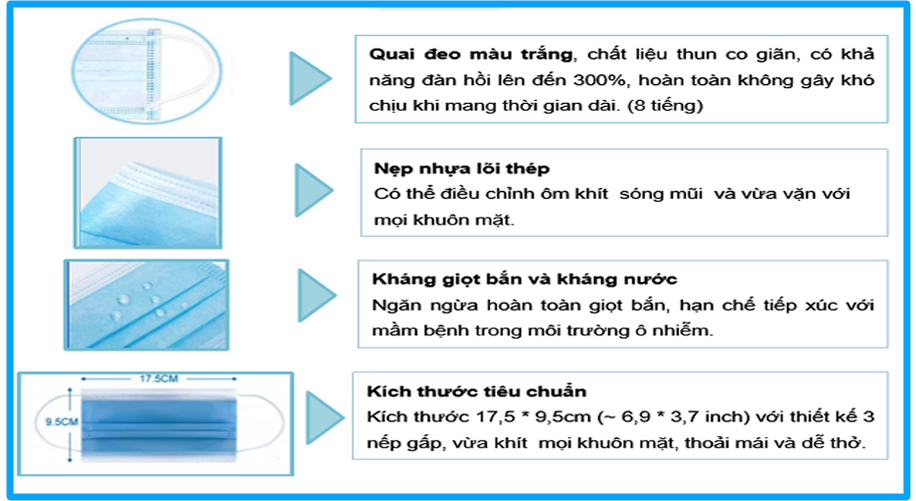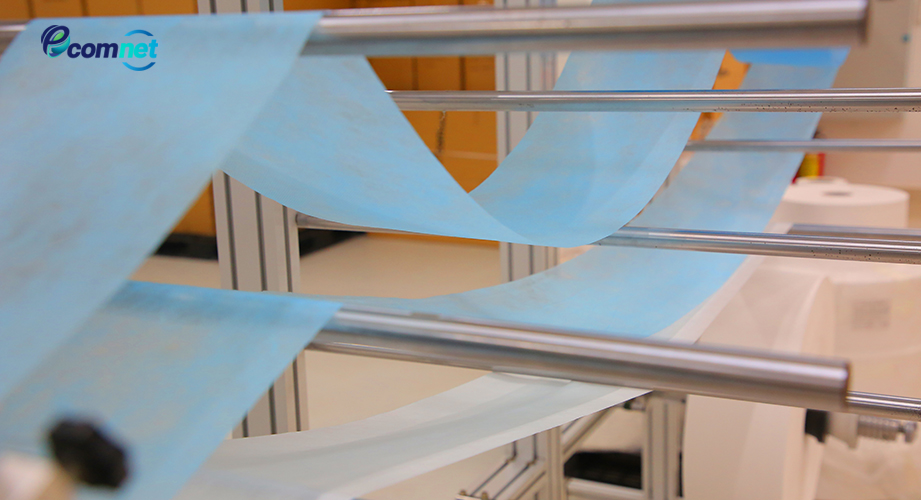 Ecom Med Safe Mask 3 layers are composed of 2 layers of non-woven fabric and 1 layer of bacterial filter. This is an antibacterial medical face mask made from quality raw materials, thin, light and comfortable but still guaranteed with quality with Meltblown microfiltration layer up to 99% bacteria filtration.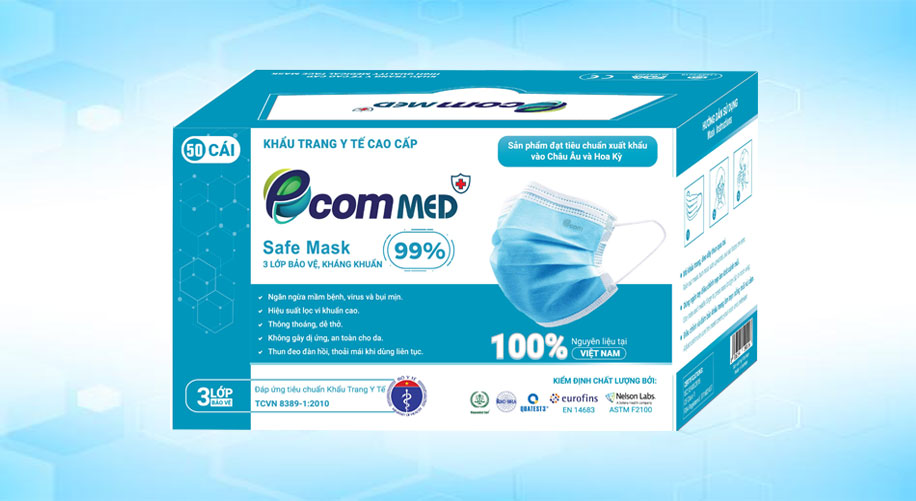 Ecom Med Safe Mask 4 layers are composed of 3 soft non-woven fabrics and 1 bacterial filter layer. This is an antibacterial medical face mask with a BFE filter of> 99%.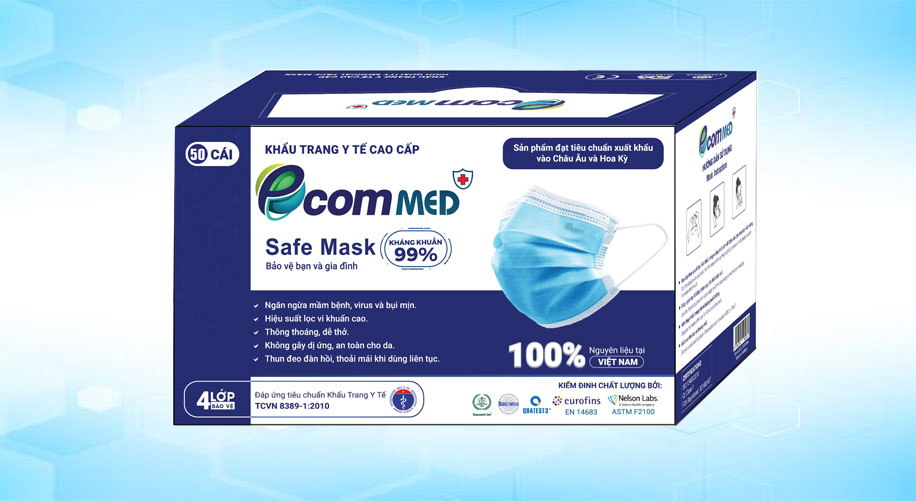 Ecom Med Nano Silver 4 layers with Nano Silver is a premium medical face mask, more effective protection with 4 layers, especially, the middle layer is impregnated with micro antibacterial Nano Silver, the mask is capable of destroying strain of bacteria, safe and non-toxic. Optimal protection, hypoallergenic.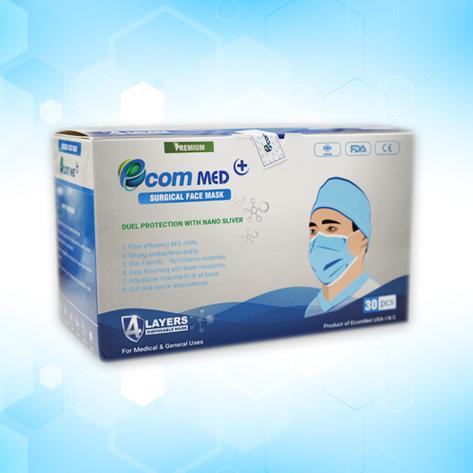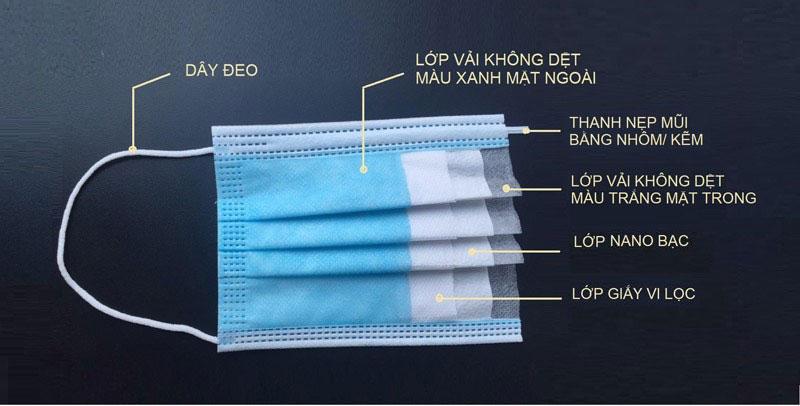 4-layer Ecom Med Active Carbon mask with Activated Carbon layer provides better protection. 4 layer design with the thick Meltblow filter of 35g / m2 BFE> 99%, and the second layer is an activated carbon layer that is poison resistance, limiting allergens such as dust, mold, smoke and chemicals in the air.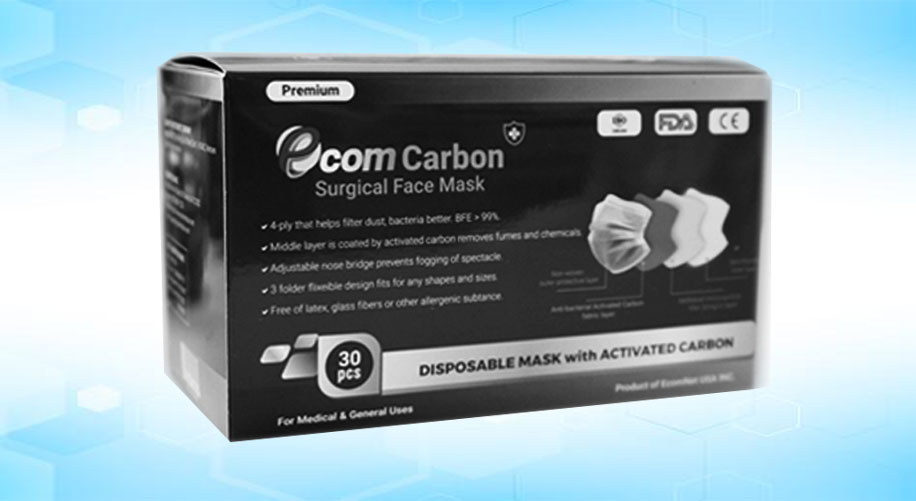 3-layer Ecom Med Kid's Mask for Children is a line of medical face masks for children with 3 layers of thin and light design, compact to fit the face, Meltblown filter layer with BFE up to 99%. Colorful. and eye-catching and creative cartoon motifs that are favoured by children.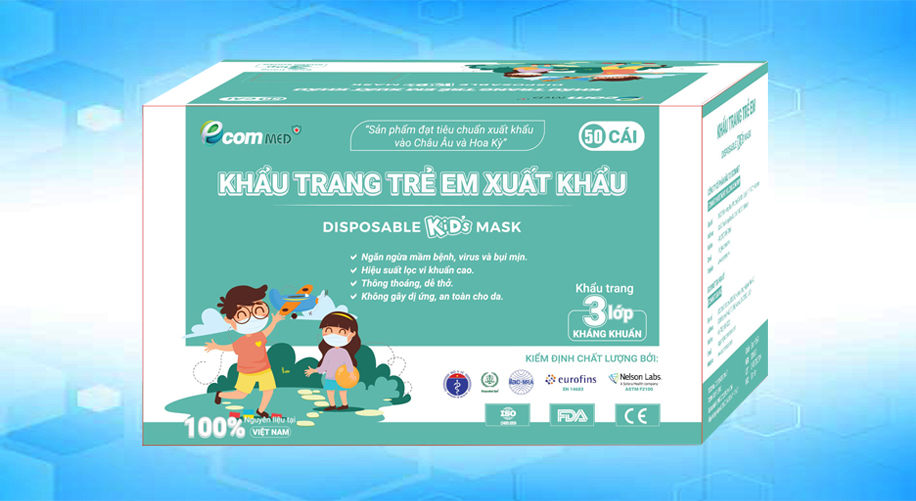 4 layer Ecom Med Daily Mask is a common anti dust mask with 4 layers of non-woven fabric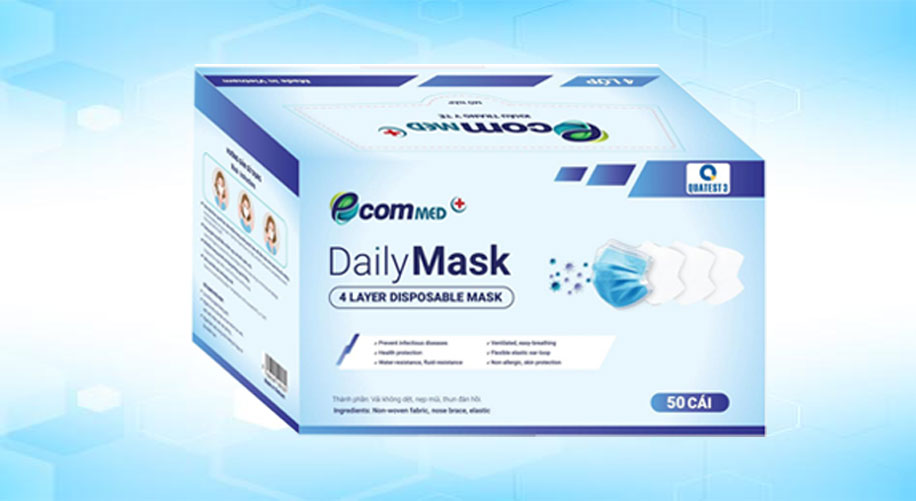 Meltblown filter manufacturer
Ecomnet also produces and supplies high quality Meltblown antibacterial filter for the domestic market, and exports to all over the world: India, Korea, Europe, … The production of Meltblown filter requires large capital and technology investment that few enterprises can offer.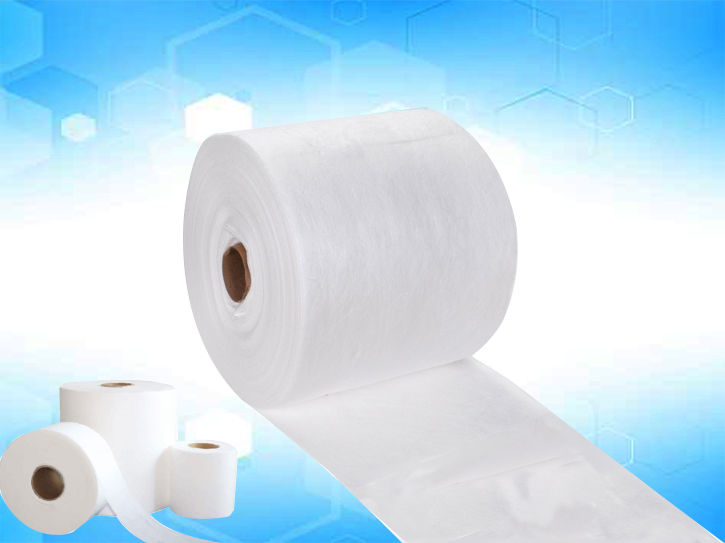 From safe, high-quality raw materials, combining clean and advanced production. Ecom Net factory commits to use 100% raw materials originating from Vietnam. In addition, Ecom Net also has products such as: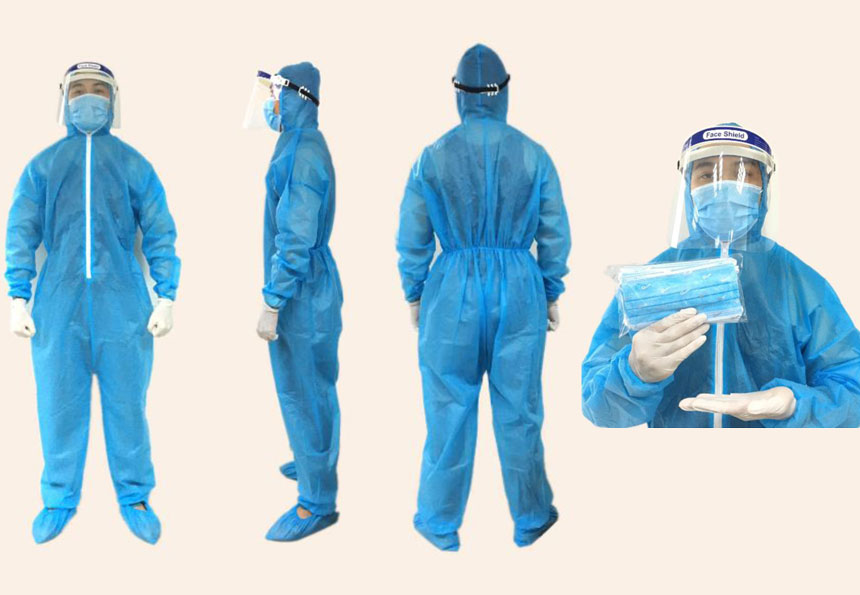 + Surgical gown
+ Hard hat protective gear
+ Full protection combo: hair cover, medical face mask, protective eyewear, protective gear, gloves, leg cover
+ Non-woven fabrics
+ Medical gloves with a variety of materials such as: Rubber (with or without powder); Artificial rubber (with or without powder) and nylon materials, …
+ Hand sanitizer,…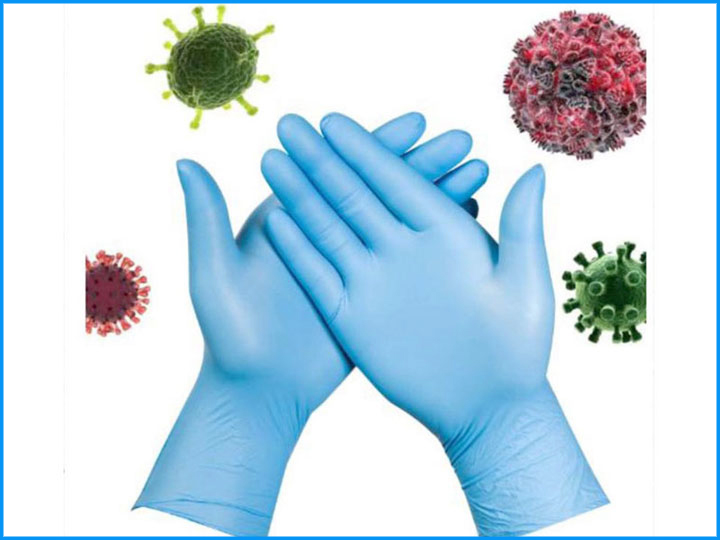 Featured certifications: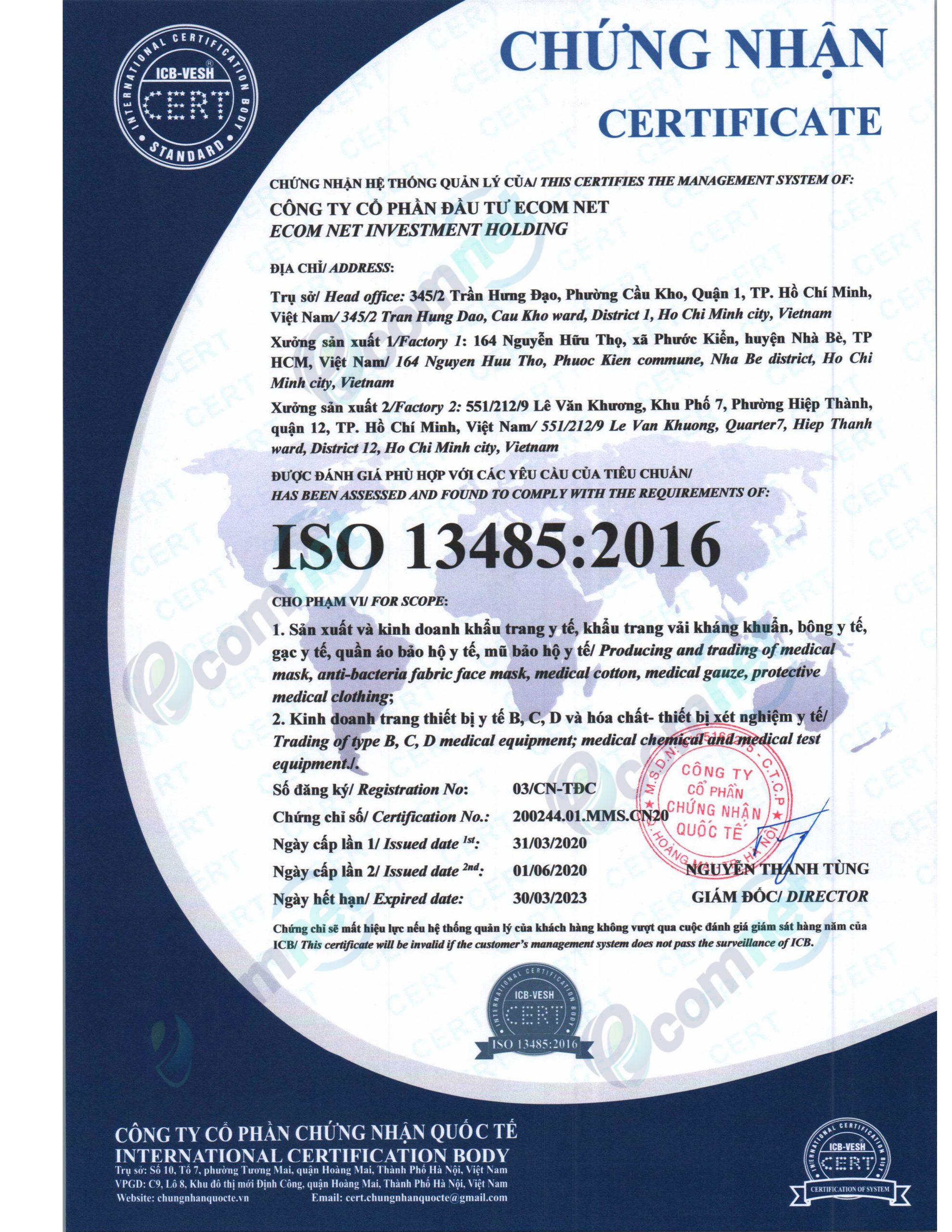 ISO 13683: 2016 Certificate of free circulation by the Ministry of Health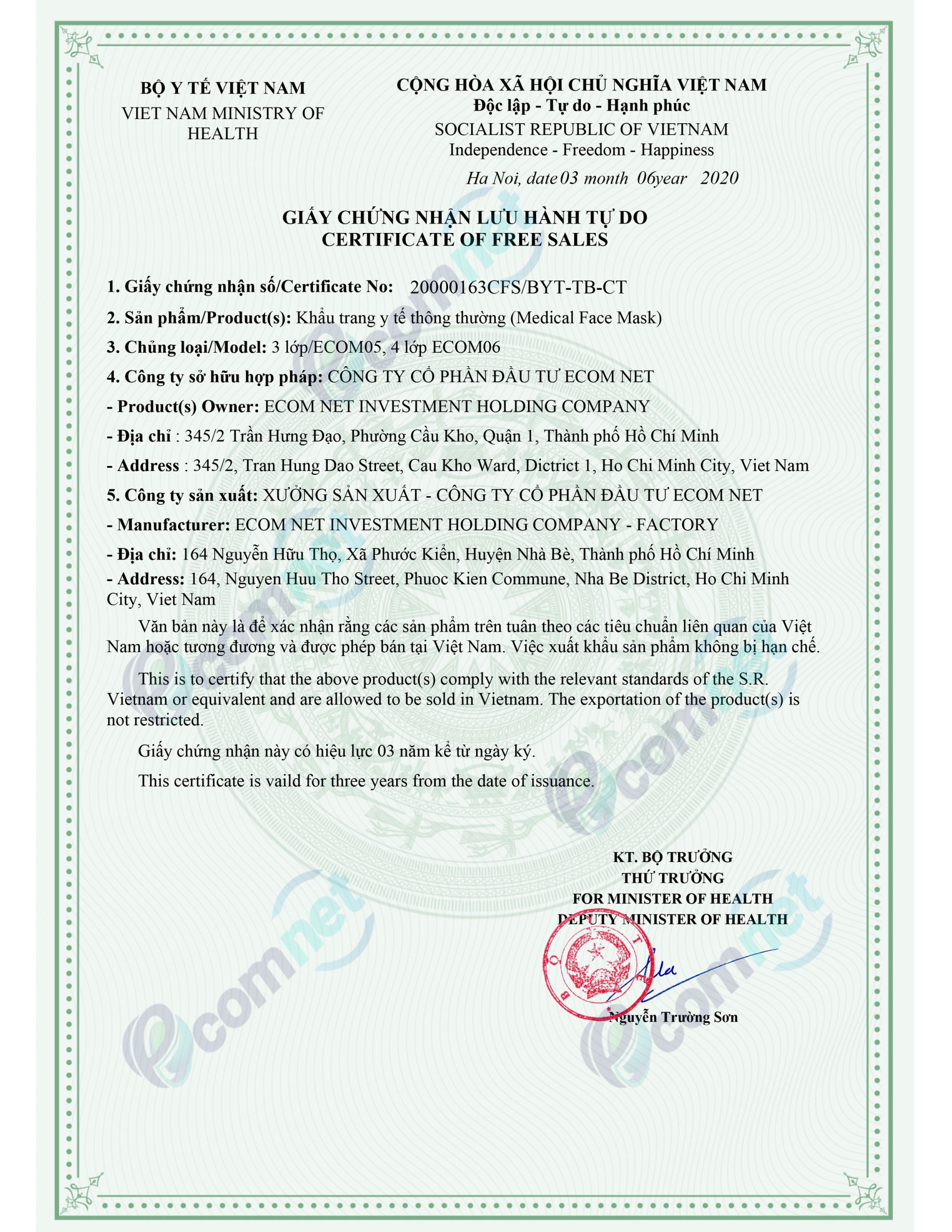 Vinacontrol Tests and Quality Control Standards Technical Center Tests 3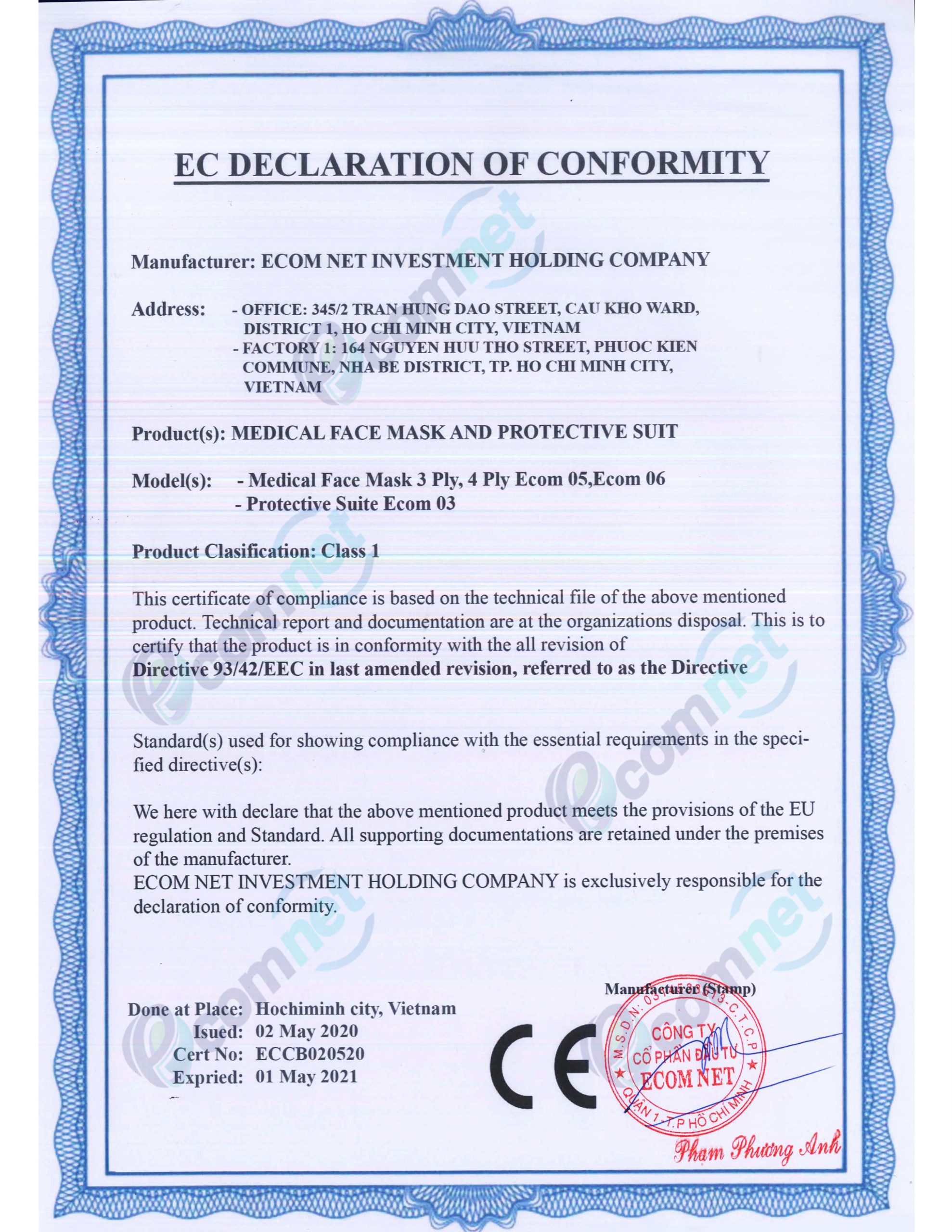 CE certification
Tests from Europe's leading Eurofins Lab: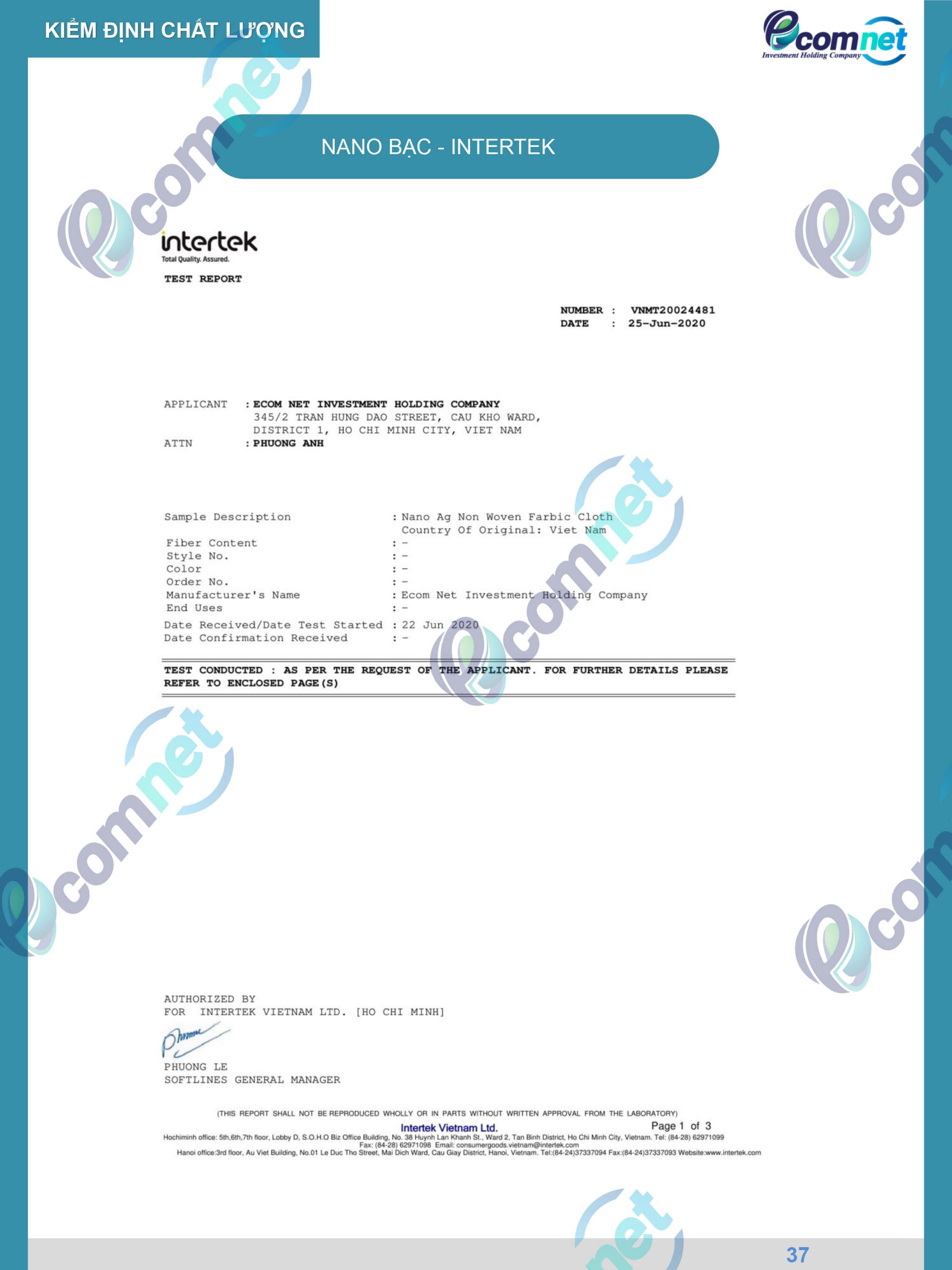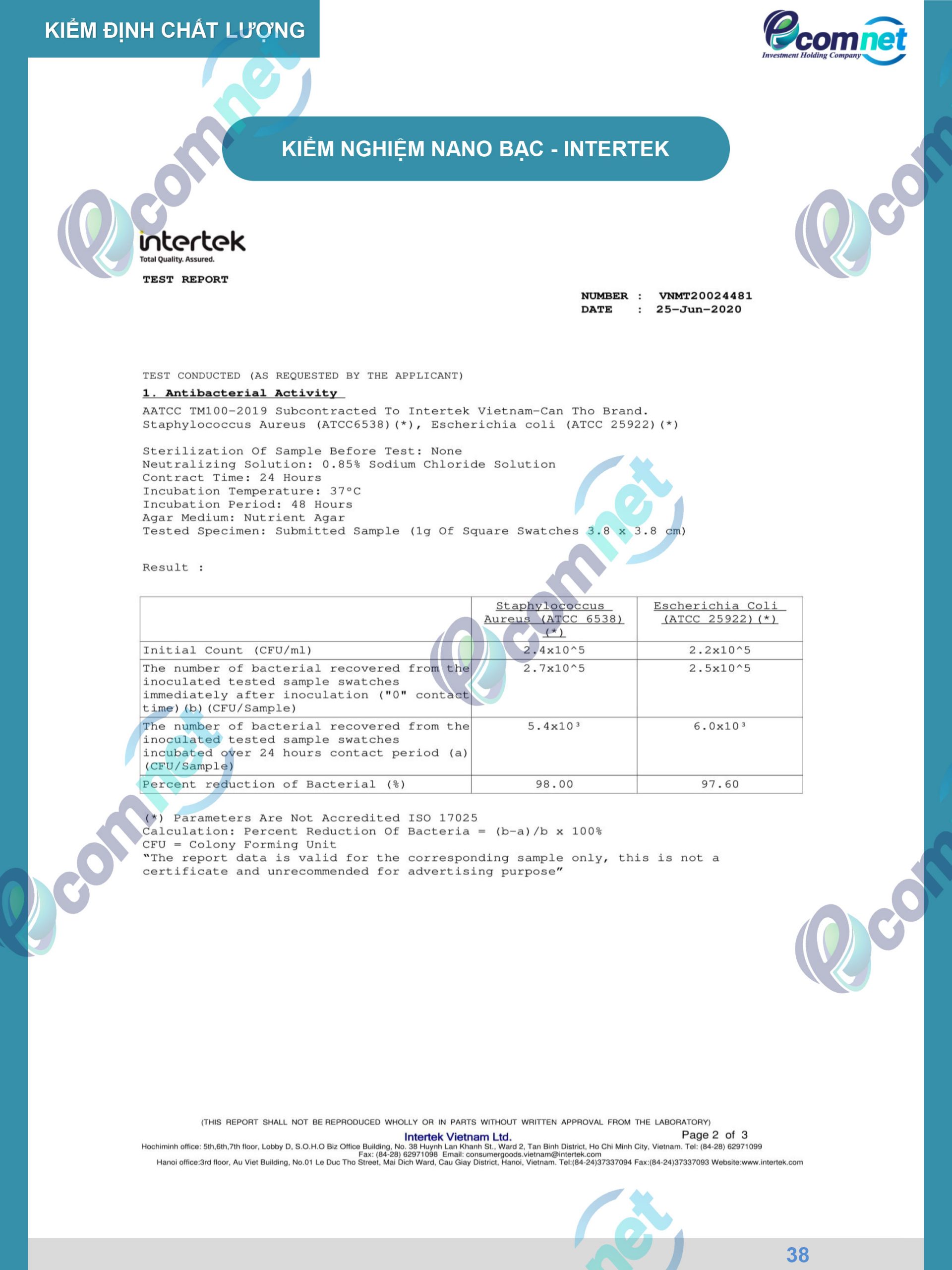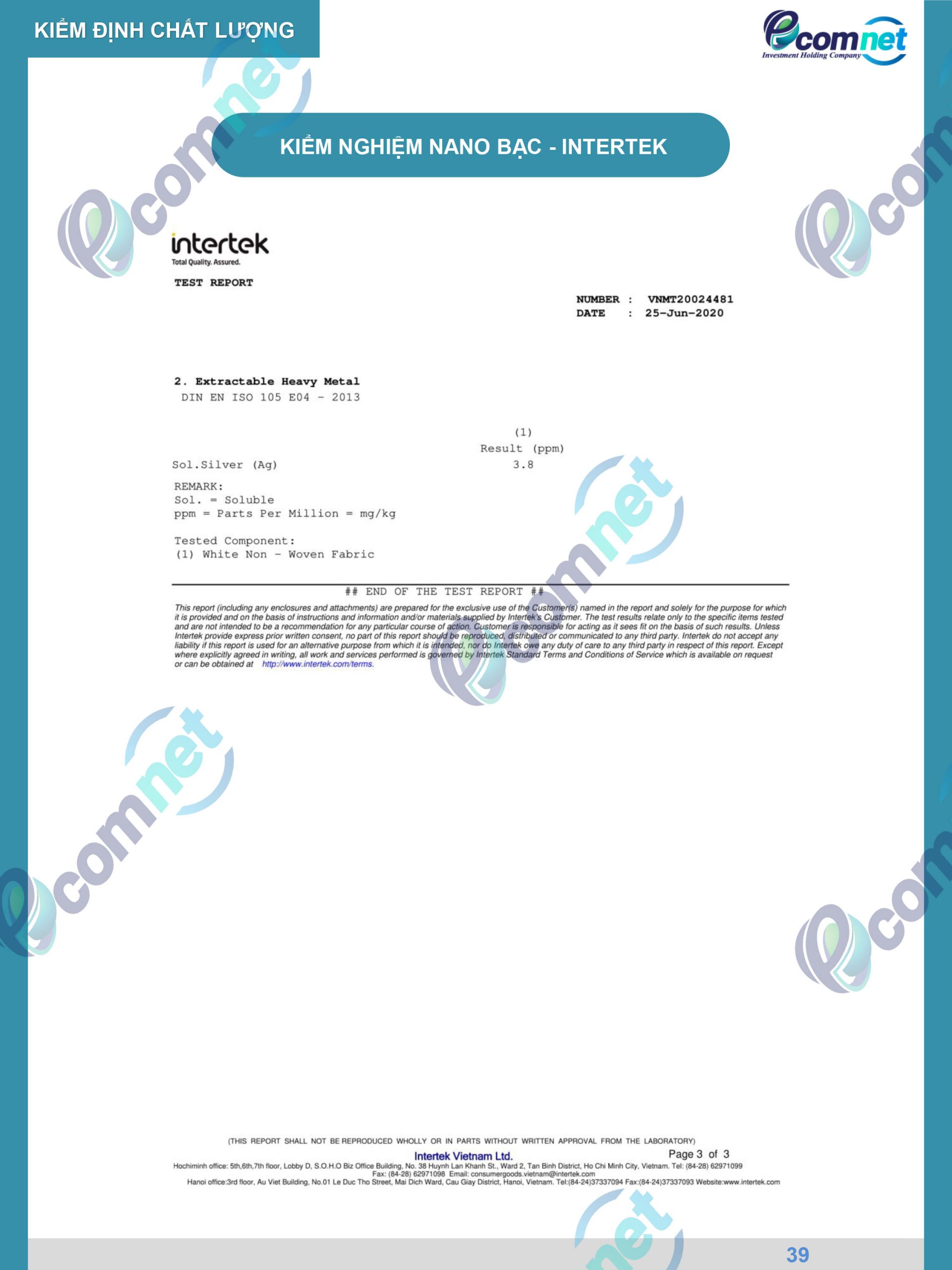 Test version from Intertek Europe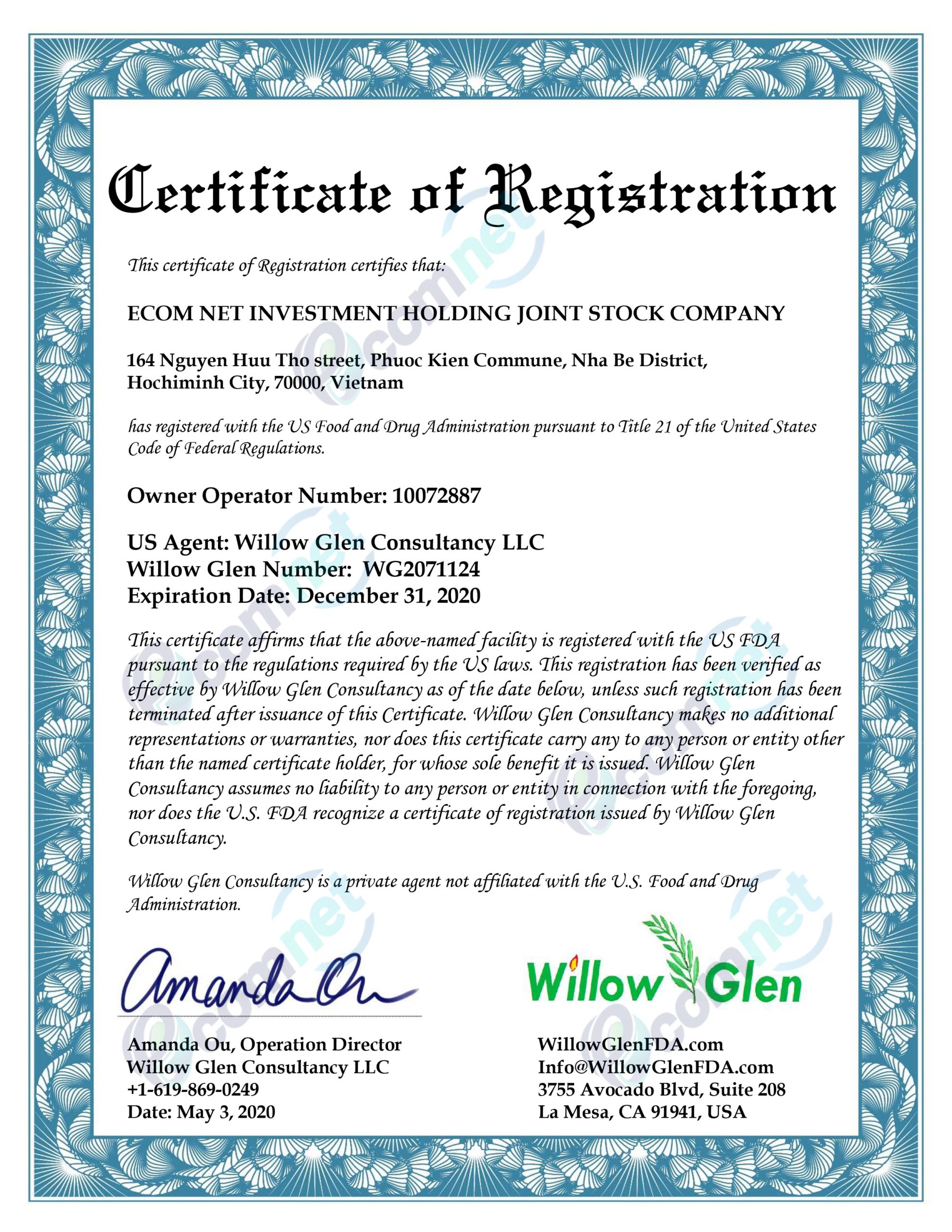 FDA certified
The largest and most prestigious laboratory in the United States – Nelson Labs:
Our customer:
Domestic customers such as: Bach Hoa Xanh, Phuong Dong Hospital, Co-op Extra System, the chain of pharmacies and convenience stores, … Oversea customers: Spartan Corporation – USA: Providing medical protection products for a system of 360 Hospitals under the Department of Defense and the US Department of Veterans Affairs, Spartan is also gained more than 500 federal government contracts including The deal spanned many years at more than 30 major US military treatment facilities. Spartan and the US Department of Veterans Affairs have also signed a five-year contract to supply medical equipment with a total value of more than $ 2.1 billion.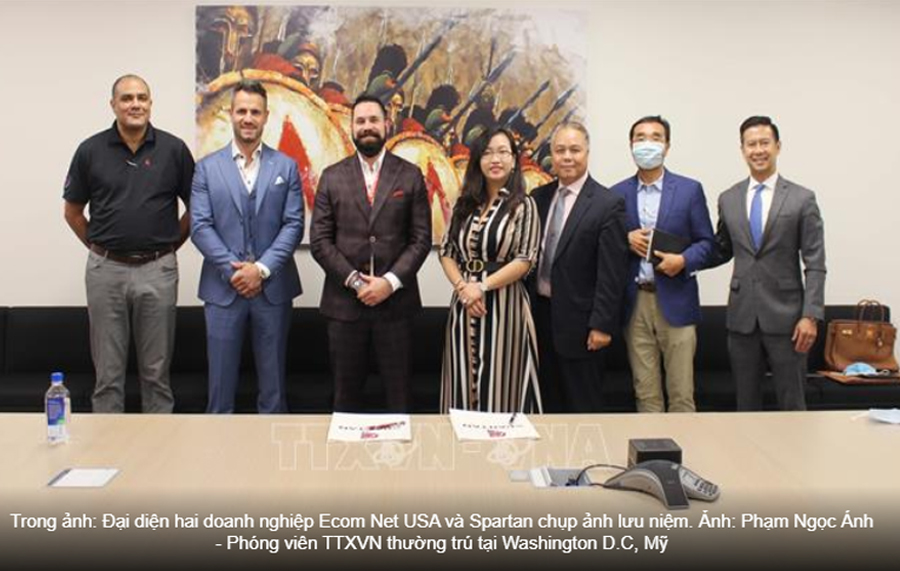 Ecom Net community activities:
February 3 During the first outbreak of the epidemic, Ecom Net cooperated with Viet Tourism Communication Joint Stock Company to give people 10,000 free masks to prevent the spread of the disease.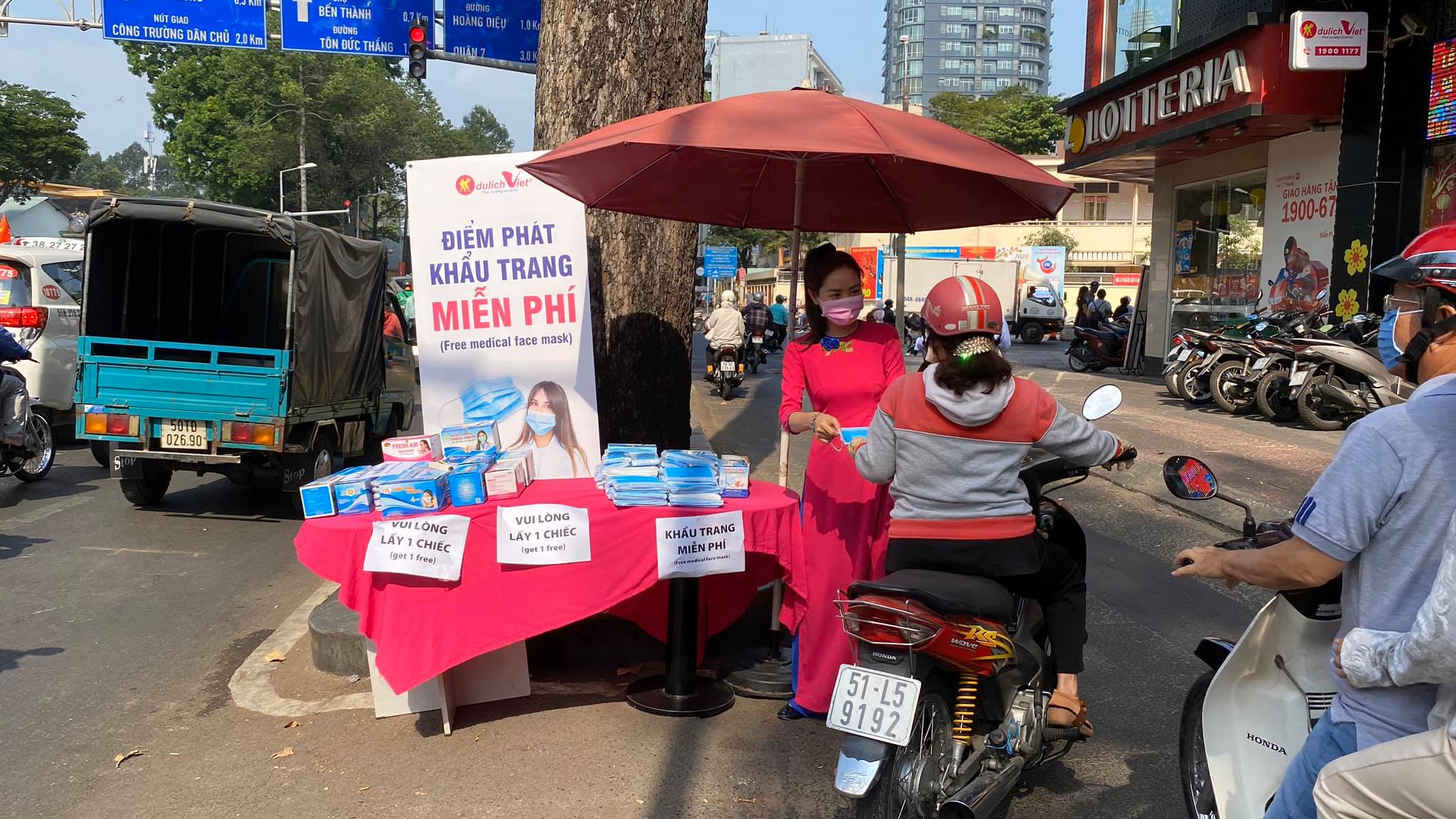 On August 7, 10,000 Ecom Med medical masks were given by the Embassy of Vietnam in the US – Ha Kim Ngoc to the Maryland State Government, contributing to preventing the spread of the disease. At the same time, in the country, 10,000 medical masks were also transferred by Ecom Net to the Hospital in Quang Nam
On August 30, the shipments of Ecom Med medical masks produced in Vietnam arrived in the US, supplying the system of 360 hospitals under the US Department of Defense, contributing to the medical doctors at the front line. Covid 19 epidemic prevention in this country.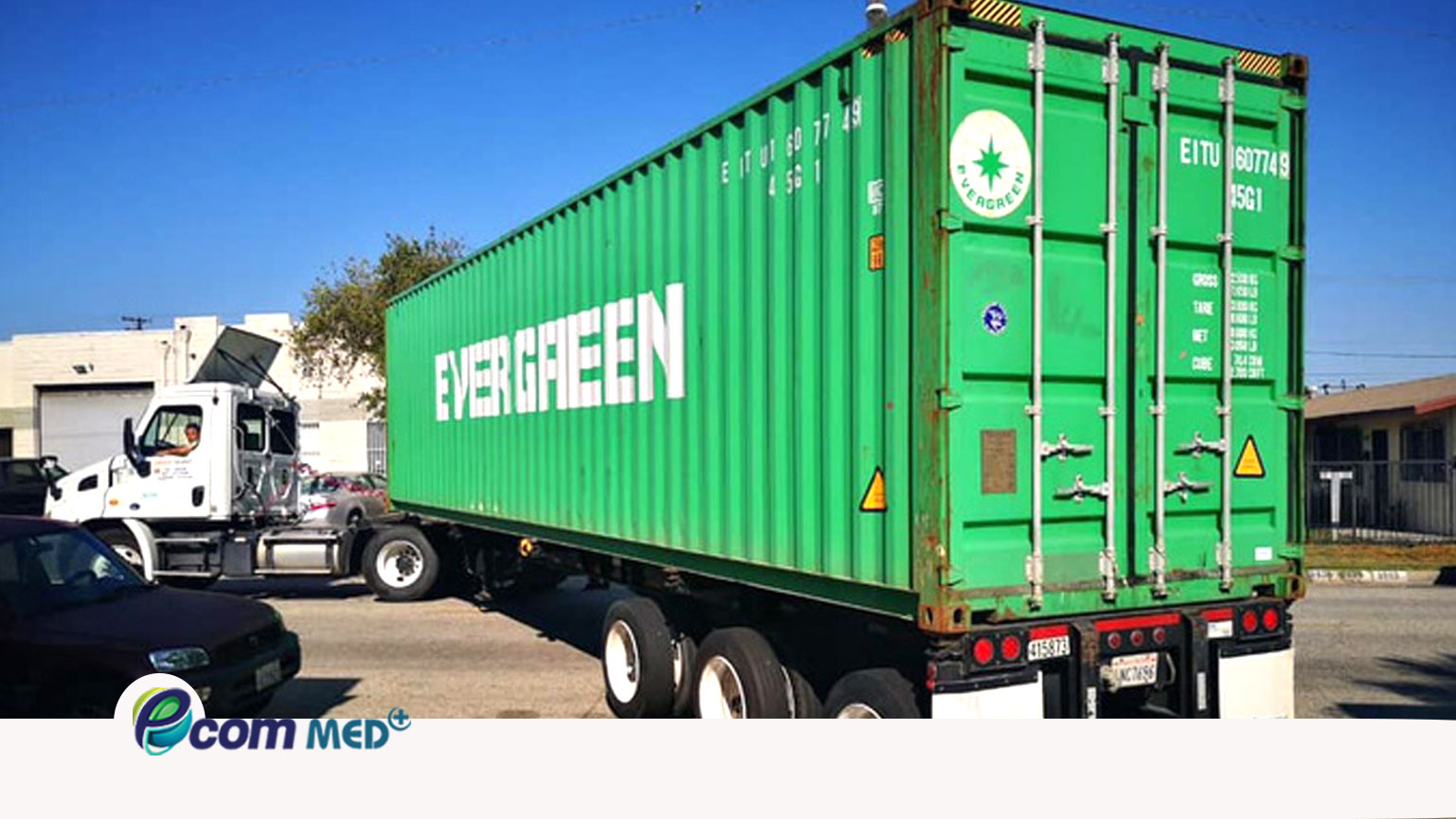 The second Covid outbreak, millions of Ecom Med medical masks have reached Vietnamese consumers in the promotion and subsidy program, television stations HTV, VTC and many news agencies. The major stations have contributed to supporting the coverage of the subsidy program together for the community to join hands to prevent the spread of the disease.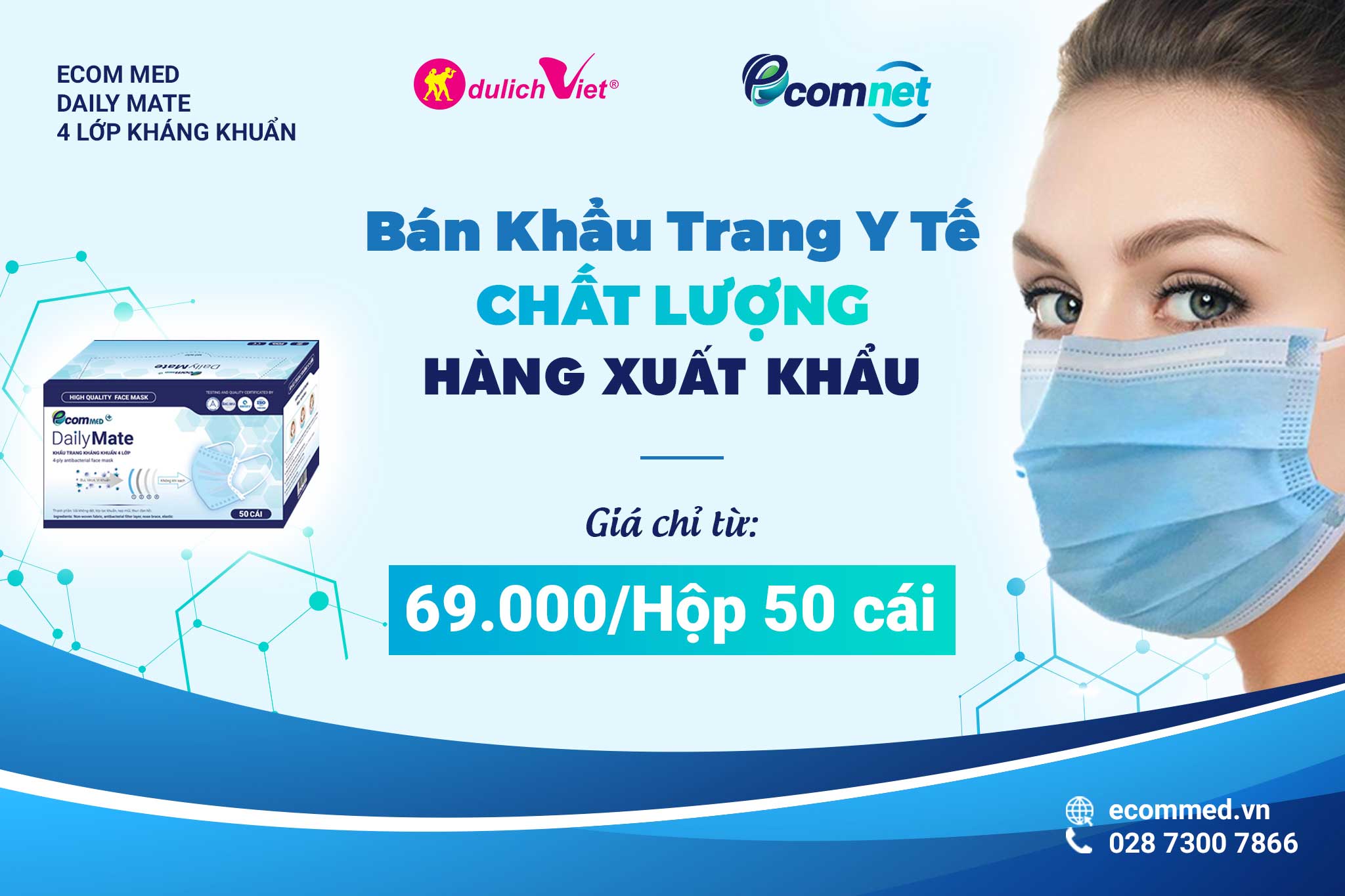 In mid-August 2020, in response to the Government's call to install Bluezone, Ecom Net launched a program to give away a bag of 10 high quality antibacterial medical masks when installing Bluzone software – "Electric face masks". Tens of thousands of quality medical masks have been gifted.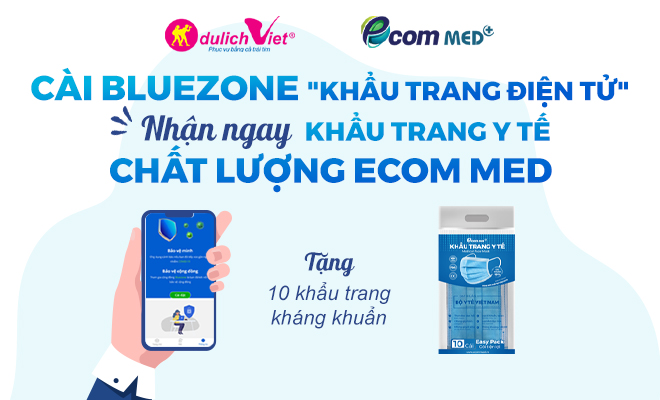 In September 2020, the "Safe Schooling" program presented an Antimicrobial Medical Mask to accompany the teachers, students and students on the occasion of the new school year for Kindergarten, Primary School, High School, High School, University in City. HCM, Da Nang and Hanoi
See news on the major press and television stations about Ecom Net immediately
Customer views:
Customer comments:
Ms. Nguyen Thi Xuan Ha 47 Years Old, District 1
Ms. Hua Ngoc Tran – 55 Years Old – District 8 – Housewife
Since being introduced by my friends, I know that Ecom Med masks meet the standards of the Ministry of Health, especially the Bacterial Filtration Efficiency (BFE) is 99%, resistant to germs, bacteria, viruses, and dust. I use it to ensure the health of my relatives and family. Today I come again to buy a mask.
Thank you
In order to have the current success, Ecom Net would like to thank our valued customers, partners, staff, engineers, factory workers, … who have always tried, actively produced to ensure progress. orders and orders from all over the country and abroad have contributed to bringing the highest standard of personal protective products to the market.
Watch the video on a close-up of Ecom Net's factory operating at full capacity providing Covid19 translation products
With the motto of putting dedication in each product, Ecom Net will make continuous efforts to improve product quality, meet the diverse needs of domestic and foreign consumers, and carry brand protection products. "Made in Vietnam" personal health care reaches the world.
Company information:
Company Name: ECOM NET INVESTMENT CORPORATION
Representative: Pham Phuong Anh
Tax code: 0314533513
Bank account: 1013062809 – Vietcombank – Ho Chi Minh City Branch
Swift code: BFTVVNVX
+ Head office: 345/2 Tran Hung Dao, Cau Kho Ward, District 1, City. HCM City, Vietnam
+ HCM Office: 239A Hoang Van Thu Street, Ward 8, Phu Nhuan District, HCM City, Vietnam
+ HN Office: 44 Trang Tien, Hoan Kiem District, City. Hanoi Vietnam
Phone: (+84) 2873007866
Hotline: 0906756588 | 0908229333
Email: info@ecomnet.vn
Website: http://ecomnet.vn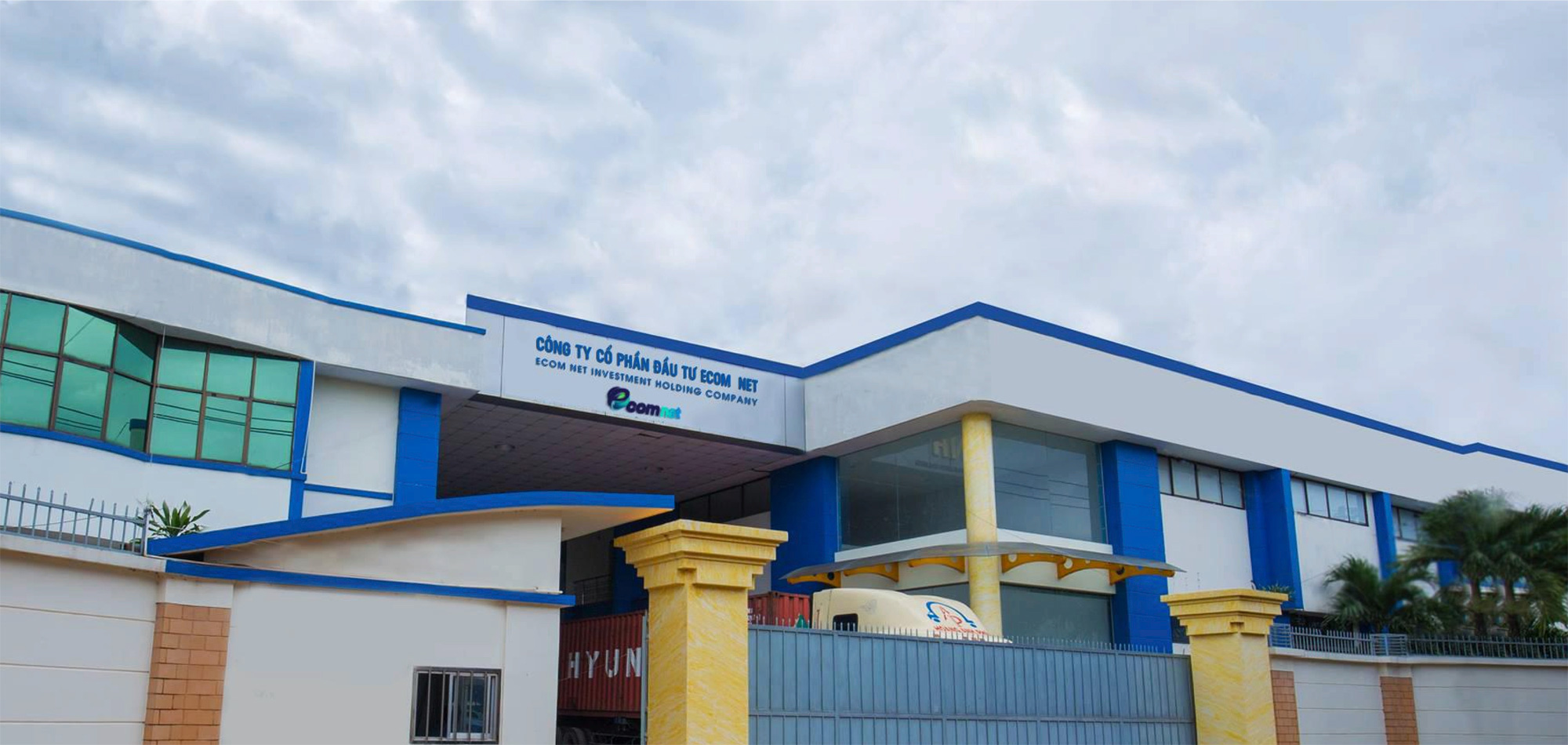 + Factory 1: 551/212/9 Le Van Khuong, KP. 7, Hiep Thanh Ward, District 12, Tp. HCM City, Vietnam
+ Factory 2: Hoa Loi Tieu Hamlet, Binh Ninh Commune, Cho Gao District, Tien Giang Province, Vietnam
+ Factory 3: Nam Son Hap Linh Industrial Park, City. Bac Ninh, Vietnam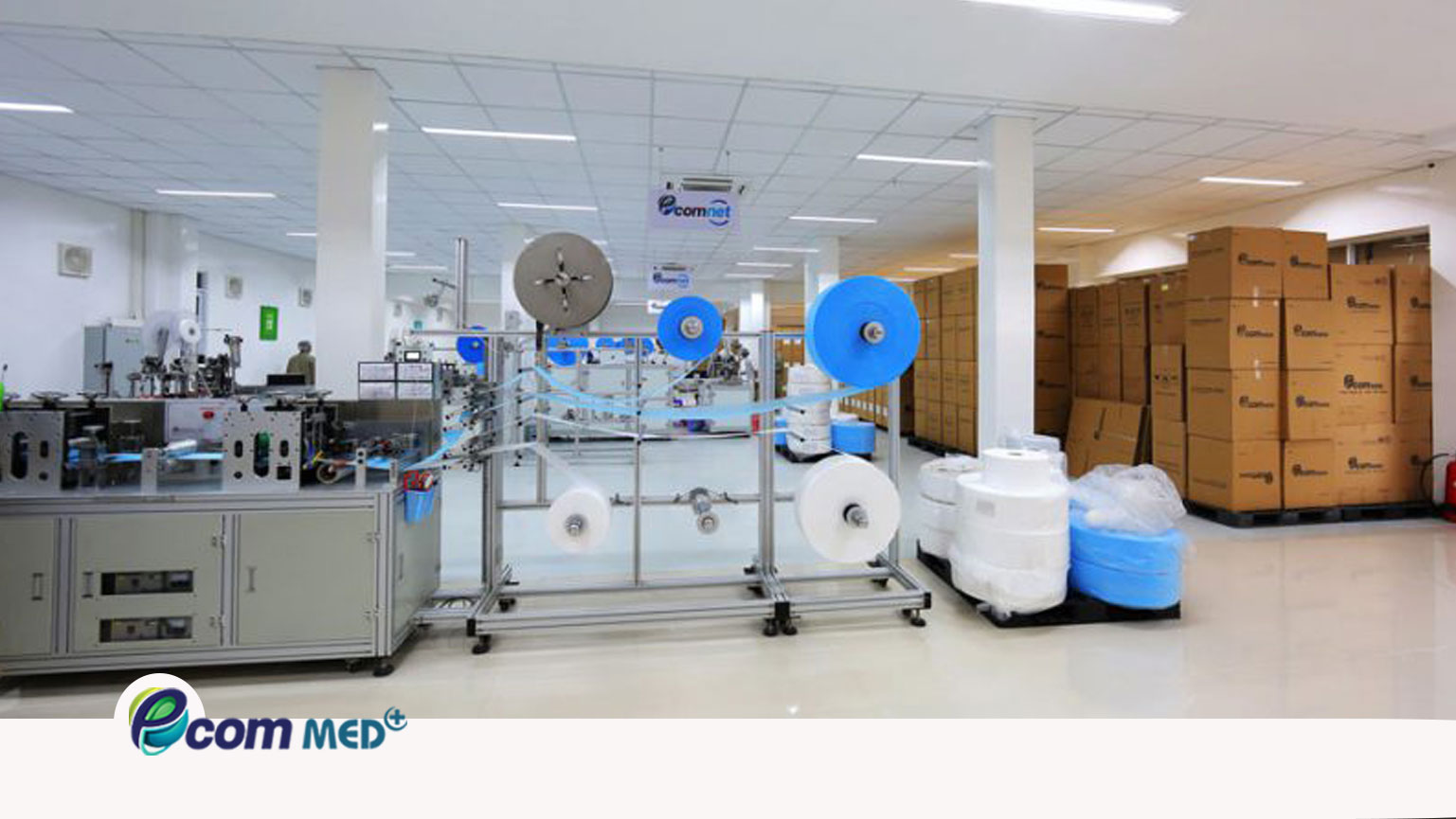 Branch in the United States: Ecomnet USA Inc
Address: 8130 Boone Avenue, STE 240, Virginia, USA
Phone: +1 (703) 688 – 3226
Email: support@ecomnetusa.com | ella.nguyen@ecomnetusa.com
Website: http://ecomnetusa.com
Member companies:
Medical Investment Joint Stock Company Ecom Med
Address: 239A Hoang Van Thu Street, Ward 8, Phu Nhuan District, HCM City, Vietnam
Tax Code: 0314578634, issued on 09/03/2020
Phone: (+84) 2873007866
Email: info@ecommed.vn
Website: http://ecommed.vn
Ecomnet USA Inc
Address: 8130 Boone Avenue, STE 240, Virginia, USA
Phone: +1 (703) 688 3226
Email: support@ecomnetusa.com
Website: http://ecomnet.vn
Viet Tourism Communication Joint Stock Company
239A Hoang Van Thu Street, Ward 8, Phu Nhuan District, HCM City, Vietnam
44 Trang Tien, Hoan Kiem District, City. Hanoi Vietnam
MST: 0305448565
Phone: 028 730 56789 | Hotline: 19001177
Email: info@dulichviet.com.vn
Website: https://dulichviet.com.vn/
Watch now Introduction Video Ecom Net Investment Joint Stock Companyy