Face Shield is a personal protective equipment devices that is used for protection of the facial area from splashes, sprays, and spatter of body fluids. Face Shield is made from durable and thick clear plastic sheets and can be reused after cleaning.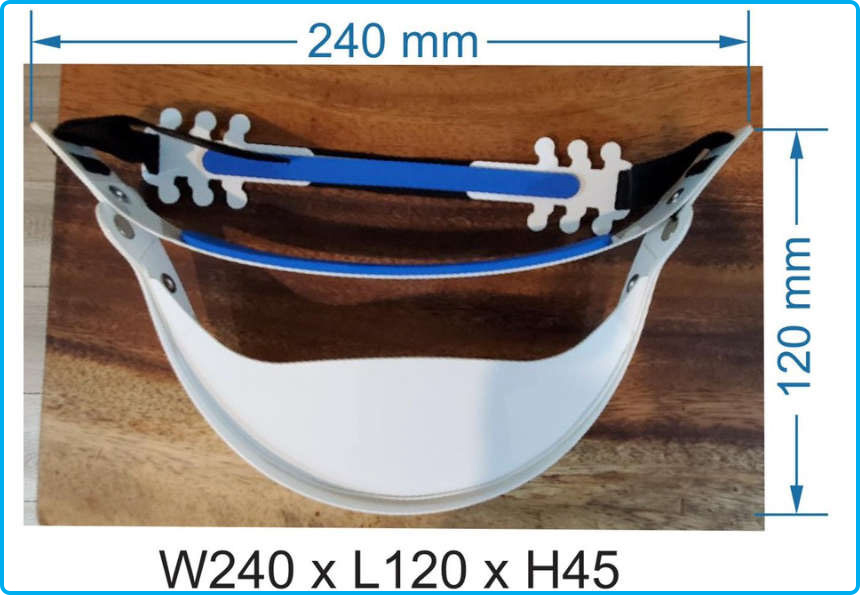 Specification for this item:
Name Code: ECOM08
Color: white
Packaging:
Weight:
Shield Dimension (mm): L340 x W208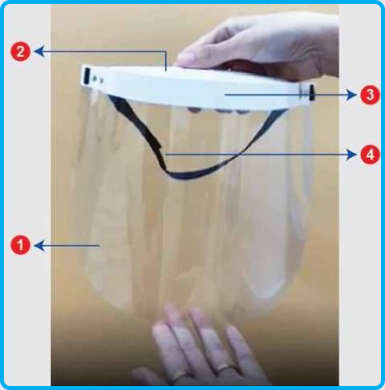 Product details:
Front face shield:
Imported polymer film
Two – side protective PE films
Provides unrestricted visibility
2. Upper shell:
3. Headband:
Headband 1: curves round head with elastic foam band for versatile sizing
Headband 2: connecting with front face shield
4. Forehead Band:
Able to provide a secure, custom fit.