In order to share with people in the central provinces, which are continuously suffering the heavy consequences caused by floods, Ecom Med Medical Joint Stock Company will sponsor 9000 pieces of masks for the organizers of VITM Hanoi 2020. After that the total amount of money will be contributed and donated to the people in the central provinces.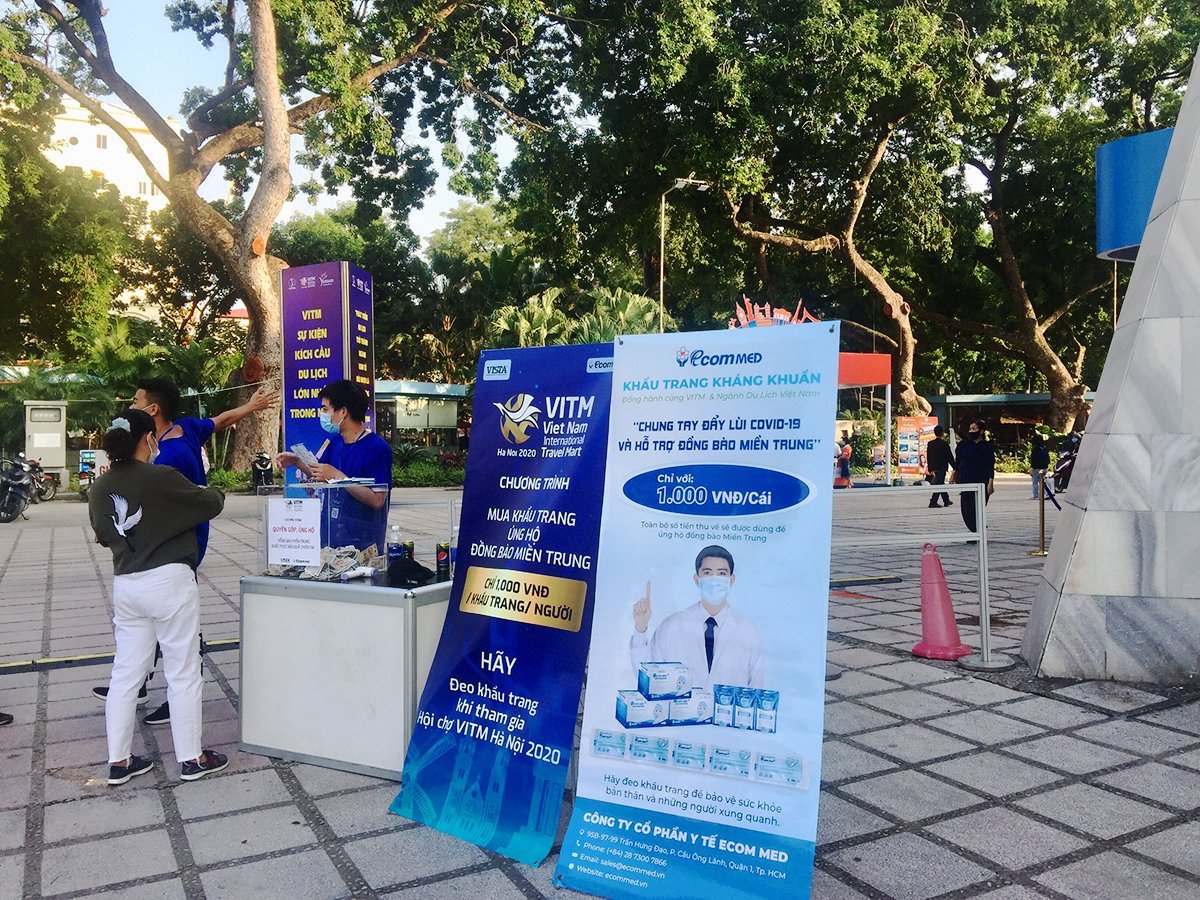 Accordingly, Vietnam International Travel Fair – VITM Hanoi 2020 took place from November 18th to November 20th with the participation of more than 300 booths of enterprises in 47 provinces and cities all over the country. Beside that, there are some booths from the representative offices in 6 countries and regions: Korea, Japan, Thailand, Taiwan, Colombia, Peru. All units are ready for launching attractive stimulus packages with flight tickets and tours with deep discounts up to 40%.
The program for sponsoring Ecom Med antibacterial mask at the fair is to spread the message of joining hands to repel Covid-19 and supporting the people in Central Vietnam. At the fair, antibacterial medical masks sponsored by Ecom Net will be sold publicly at the booth for only 1,000 VND / item. The total amount of money (the equivalent selling price of 1,000 VND / mask) will be donated to flood victims in Central Vietnam. Buyers can donate more money by donating to the box called "Support Central".
Previously on November 4th 2020, with the desire to contribute towards the Central region, join hands to prevent epidemics and raise awareness of protecting health with families, communities and students via charity plan named "Contribution to safe school way", Ecom Med Medical Joint Stock Company (a subsidiary of Ecom Net) has cooperated with Viet Media Travel Corporation to donate 55,000 antibacterial medical masks to ten schools at all levels affected after natural disaster in Da Nang.