Recently, the historical floods have caused heavy damage to the lives of many people in the central provinces. Floods also affected many schools, damaging documents and books. Moreover, teachers had to interrupt their teaching and students had to interrupt their studying. Currently, the whole country has been implementing practical programs to support people in flooded areas so that they can overcome difficulties and stabilize their lives as soon as possible. Last but not least, teachers and students in the central provinces are supported by many different forms such as donating books, school stationery… The purpose of these above actions are nothing but bringing them back to school as soon as possible.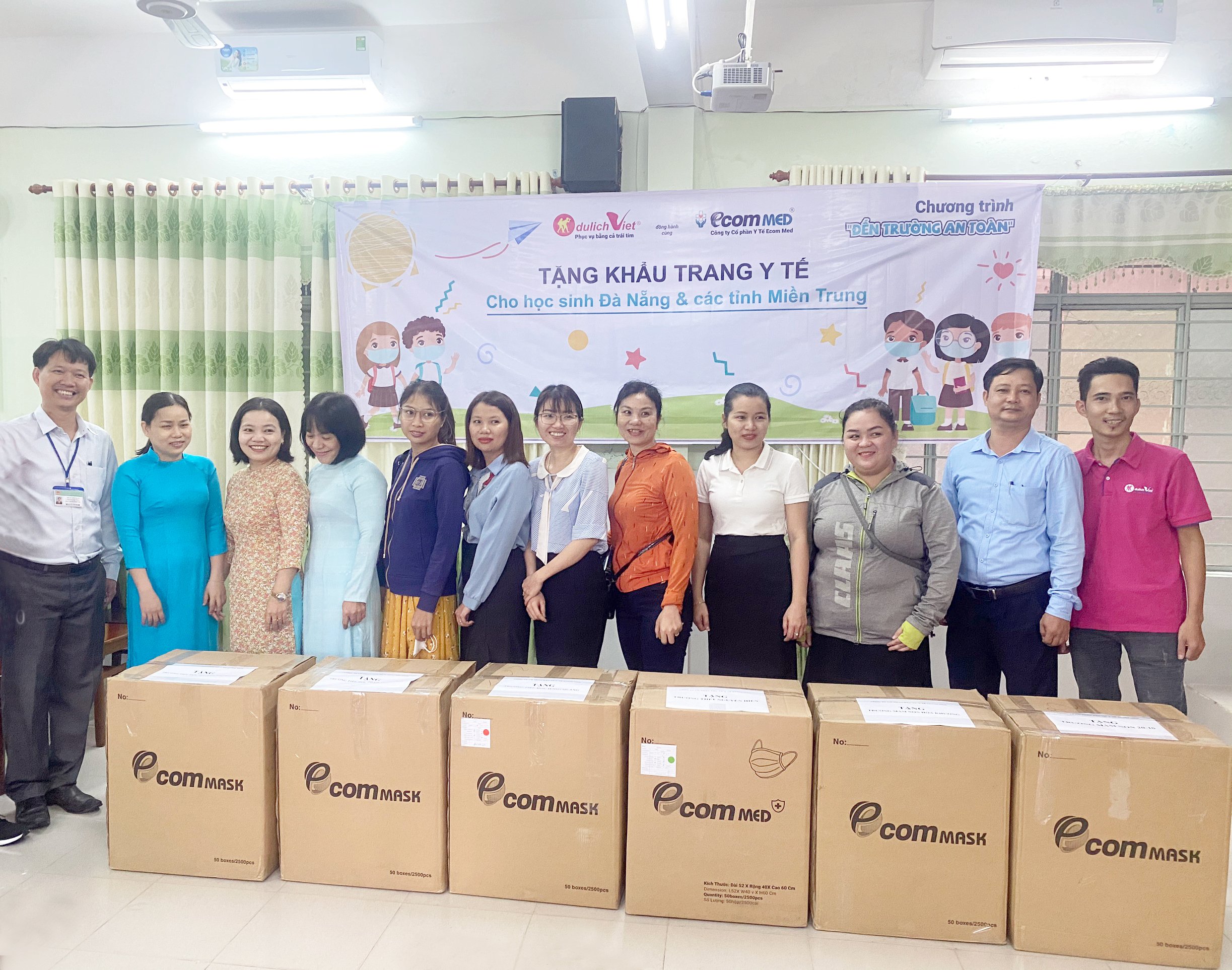 In addition, the people in the central provinces also have to face with constant fear such as Covid-19 epidemics, environmental pollution after flood withdrawal. Faced with the difficult situation after flood withdrawal, the issue of safety and health for the people has been paid more attention. Especially for educational institutions, products for epidemic prevention and health protection for teachers and pupils such as facial masks and hand sanitizer become very necessary.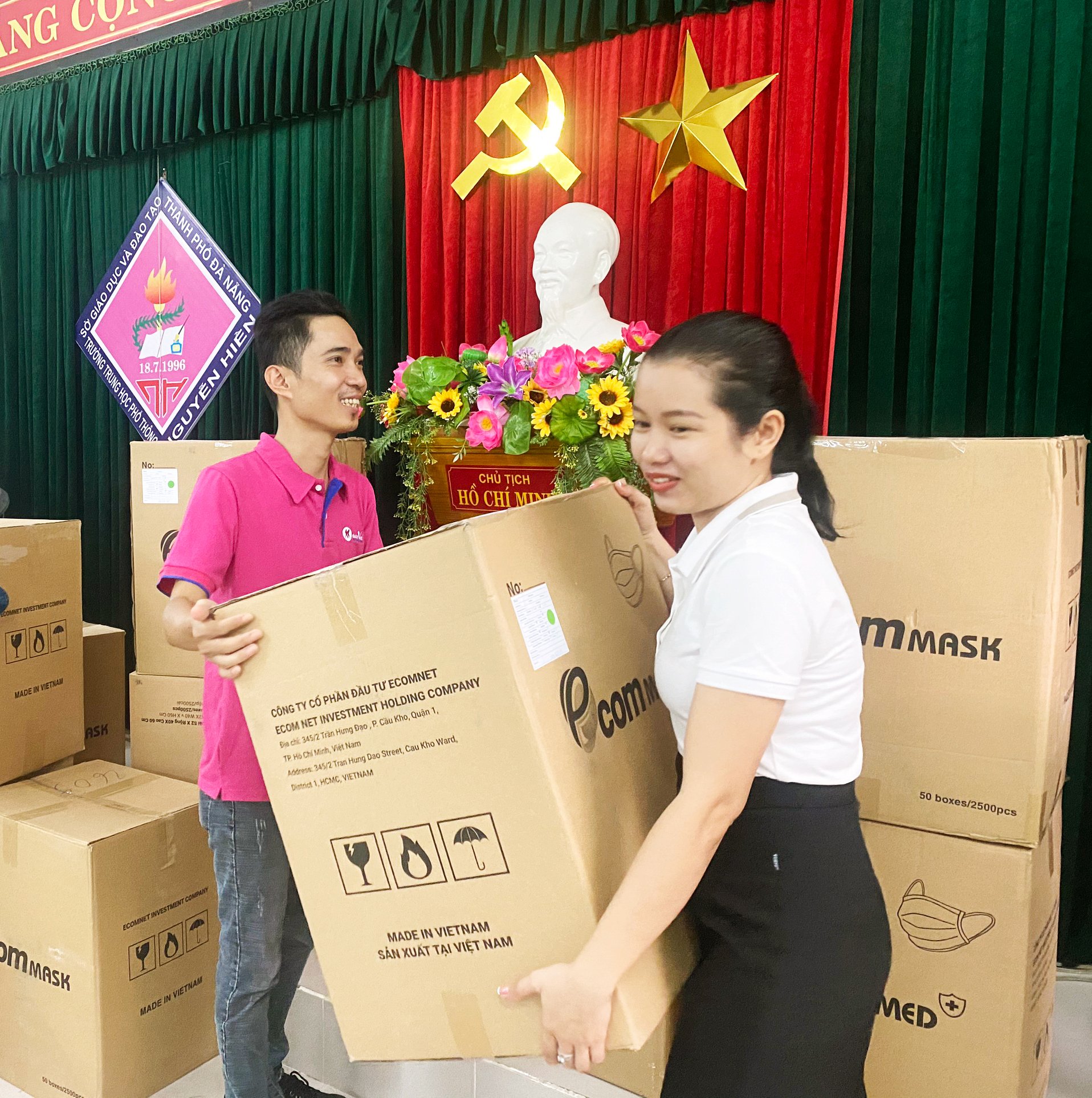 With the desire to contribute towards the Central region, join hands to prevent epidemics and raise awareness of protecting health with families, communities and students via charity plan named "Contribution to safe school way", Ecom Med Medical Joint Stock Company (a subsidiary of Ecom Net) has cooperated with Viet Media Travel Corporation to donate 55,000 antibacterial medical masks to kindergartens, primary schools, secondary schools, high schools in Da Nang and the central provinces. On November 4th 2020 at 8am, we were pleased to contribute antibacterial medical masks to schools at all levels in Da Nang. The award ceremony took place at Nguyen Hien High School with the participation of Mr. Nguyen Ngoc Dan, representative of the Department of Education and Training of Da Nang City, Mr. Huynh Viet Trung- representative of Ecom Med, Mr. Hoang Quoc Tuan- representative of Viet Media Travel, and representatives of schools at all levels in Da Nang such as Nguyen Hien High School, Son Tra High School, Pham Ngoc Thach Secondary School, Do Dang Tuyen Secondary School, Nguyen Van Linh Junior High School, Hong Quang Primary School, Nguyen Nhu Hanh Primary School, Pham Hong Thai Primary School, 20-10 Kindergarten, Hoa Khuong Kindergarten…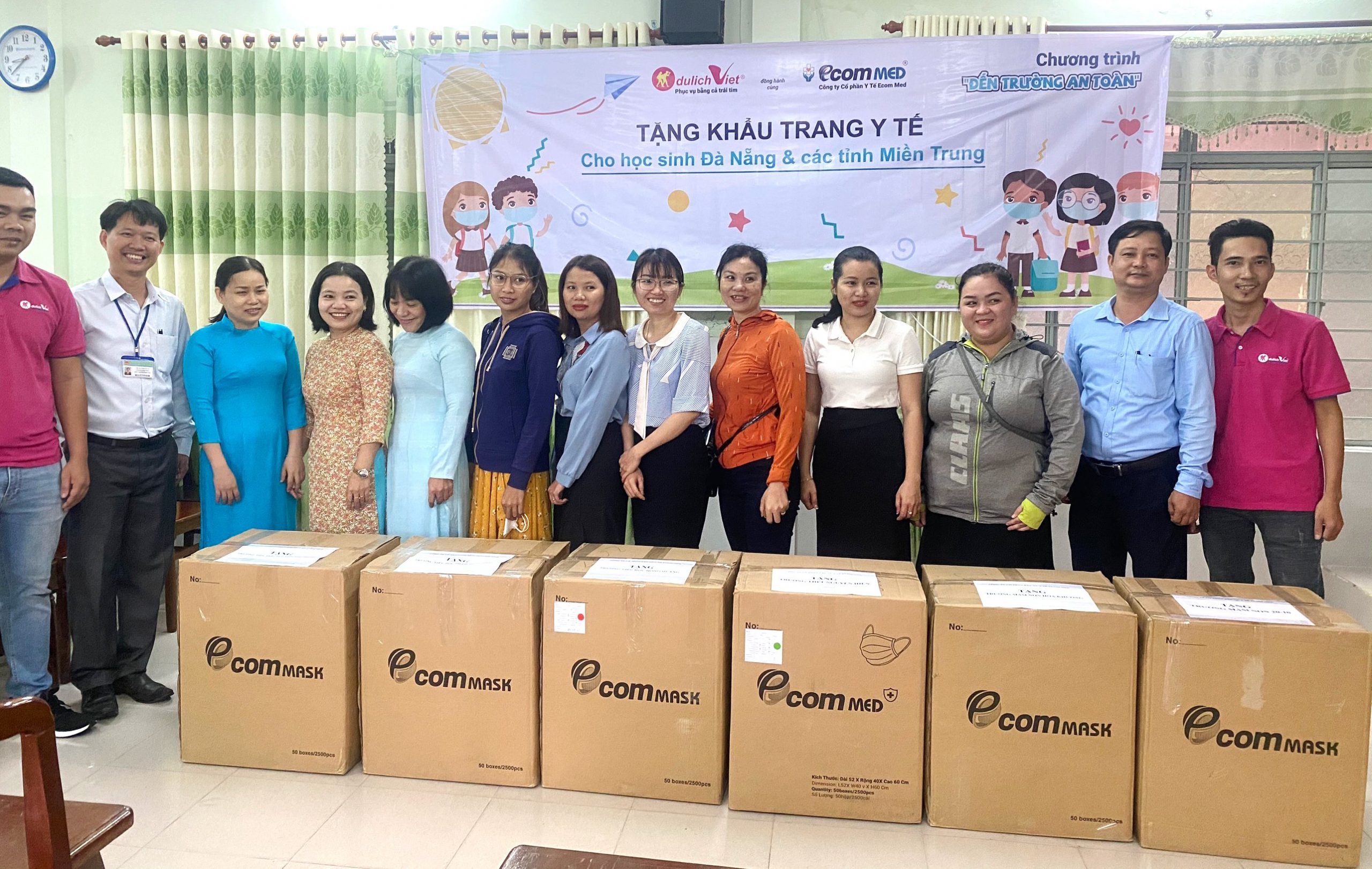 Representatives of schools received these following kinds of antibacterial medical mask: Ecom Med 3 and 4 layers with adult size for students of secondary and high schools and Ecom Med Kid's Mask with 3 layers for students of kindergartens, and primary schools. Masks are packed into convenient bags of 10 pieces. The total number of masks awarded was 55,000.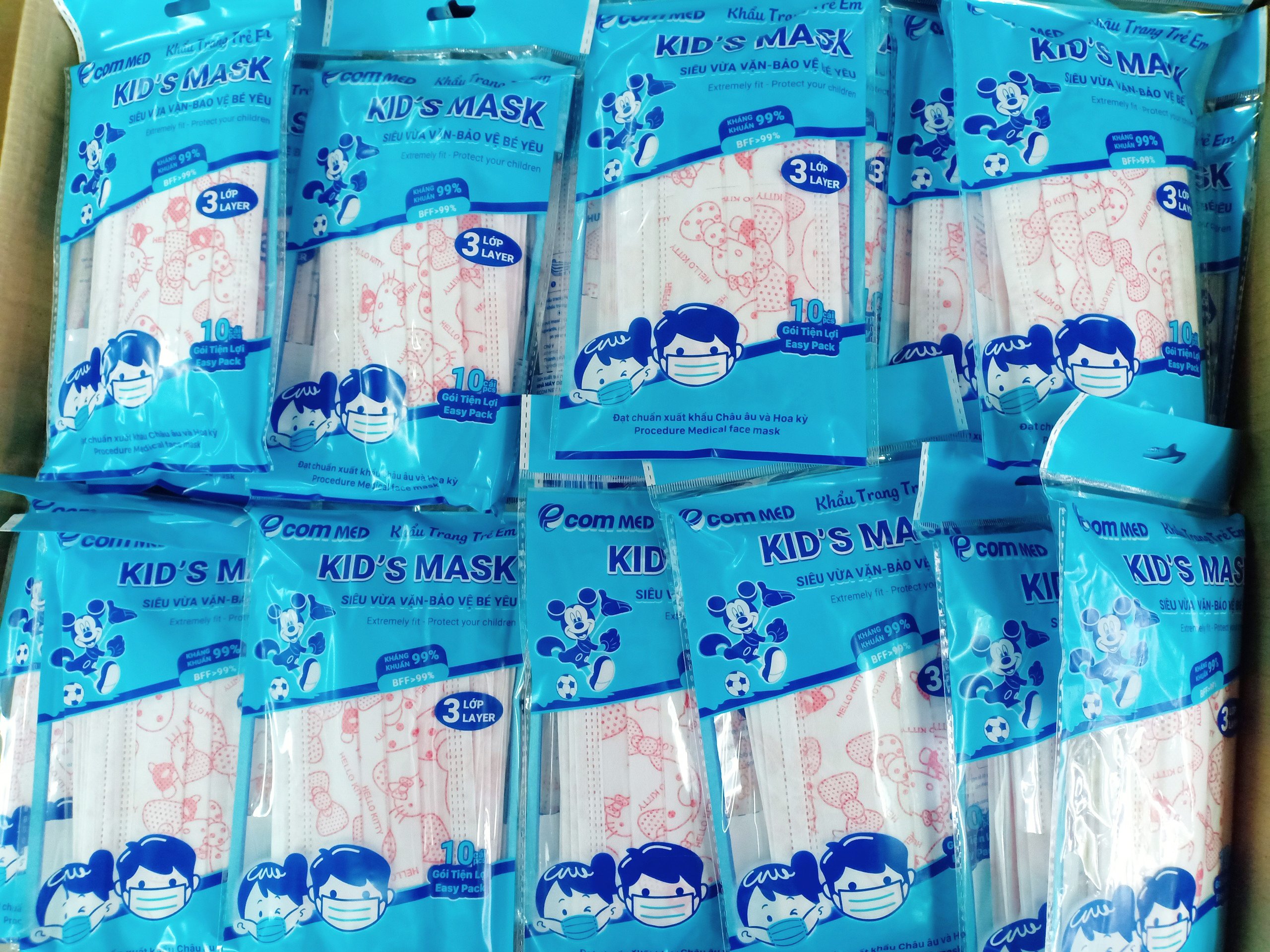 Through this meaningful program, Ecom Med wishes to make a small contribution to help spread the message of working together with the community towards the beloved Central Region. We hope that the people will soon pass the difficult period and stabilize their life.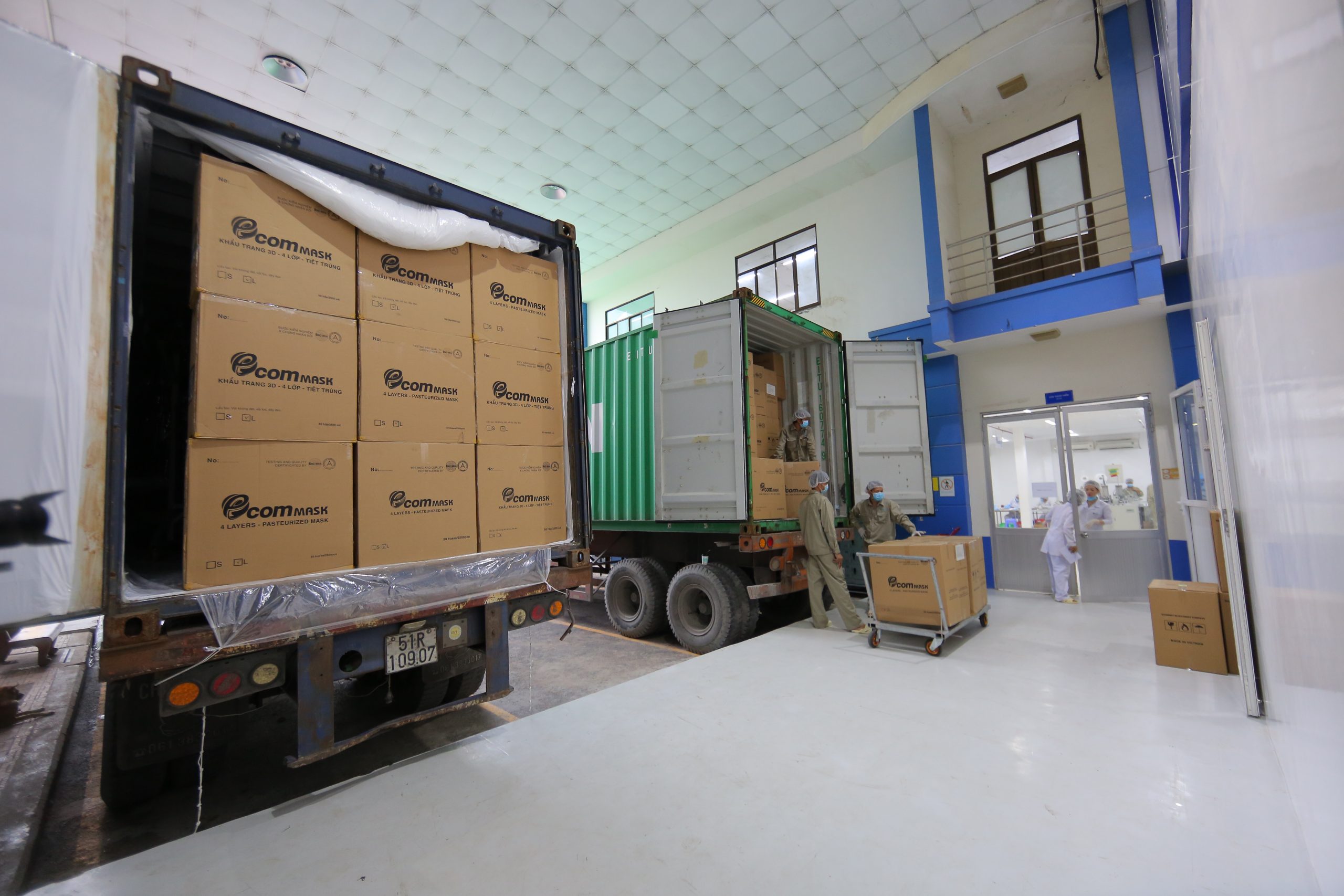 This event is posted on some newspaper: