We would like to share experience in buying medical masks for customers. Medical masks are increasingly used and popularized. Most consumers are interested in how to buy quality products and avoid buying floating goods, affecting the health and safety of themselves and their loved ones.
Here are 6 valuable tips to avoid buying poor quality masks
1. You should observe the outside of the mask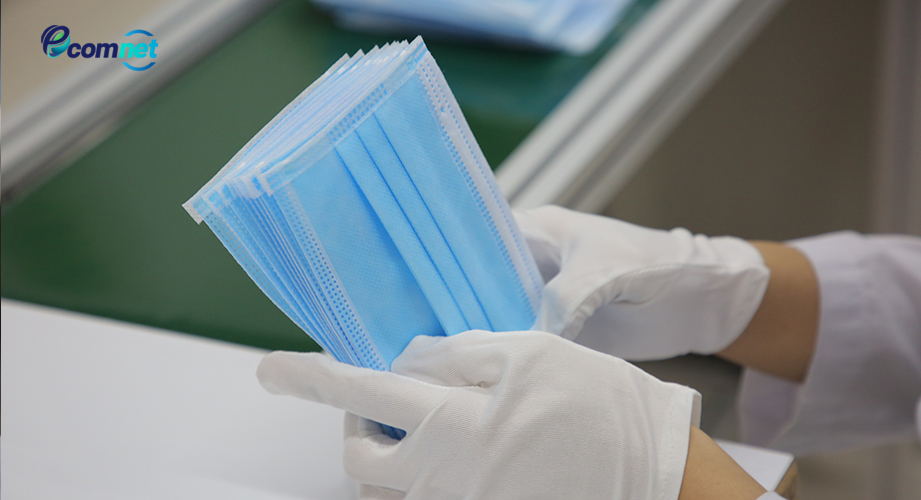 You can directly observe and touch the mask to feel:
→ The material and the smoothness of the fabric layer. The fabric layer of mask must be smooth, not rough so that when worn, it does not cause itching and discomfort for children.
→ Nose clip with elasticity more than 300% will create a comfortable feeling. In addition, it causes no ear pain when worn for a long time.
→ Mask is defective, stained or torn…
2. Recognition by sound when tugging a mask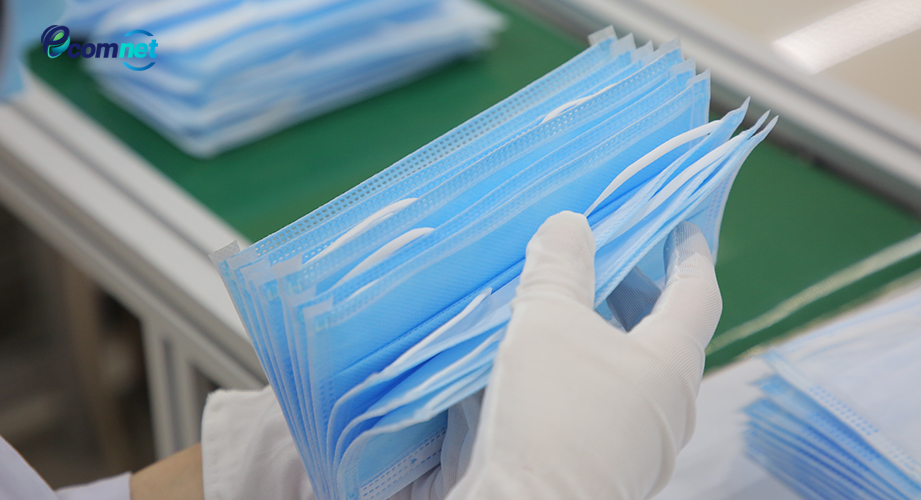 → When you grasp a mask with 3 or 4 non woven fabric layers, the sound created from this process is very gentle
→ When you do the same thing a mask with melt blown antibacterial layer, the sound created from this process is something like a flapping noise
3. Cut a mask and observe the layers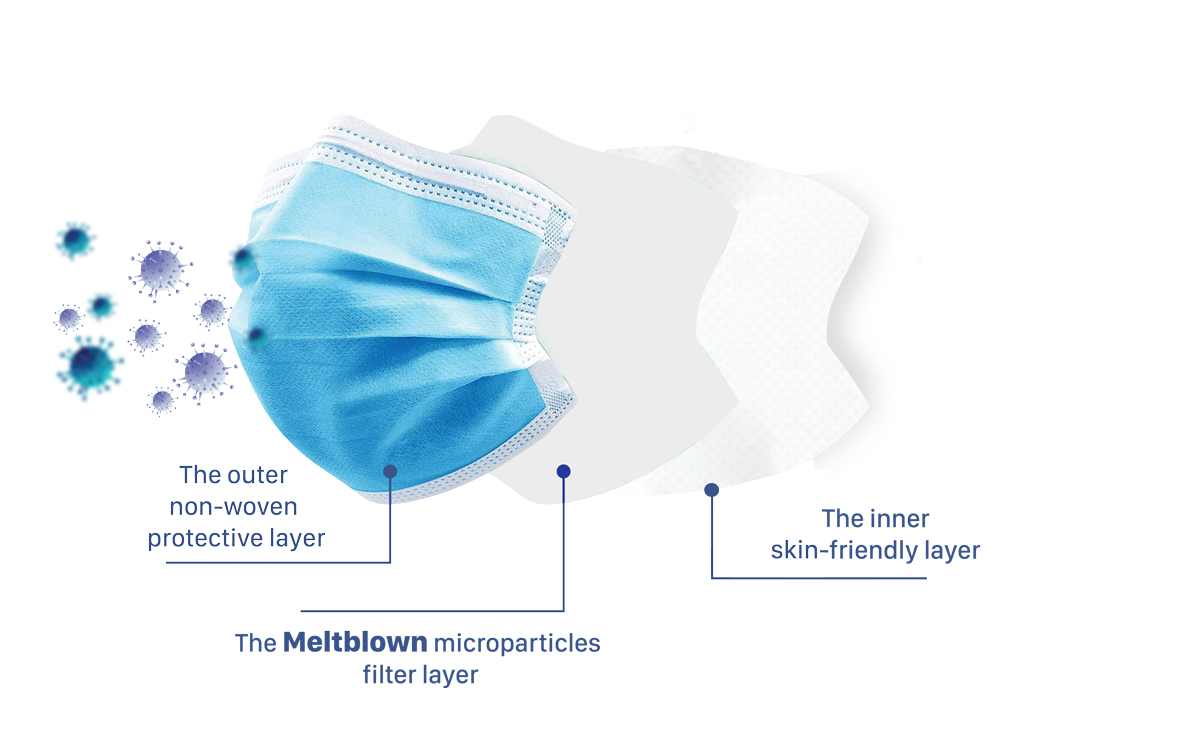 → if there are 3 or 4 layers of non-woven fabric in the mask, your mask is a dust filter mask
→ Regular 3 or 4-layers mask with SMS layer is only 70% sterilization
→ if there are both non-woven fabric layer and white melt blown antibacterial layer in the mask, your mask is surely a medical mask with bacterial filter. Activated Carbon layer or Nano Silver layer will be added to some kinds of masks to help kill bacteria effectively.
4. You should buy masks of reputable brands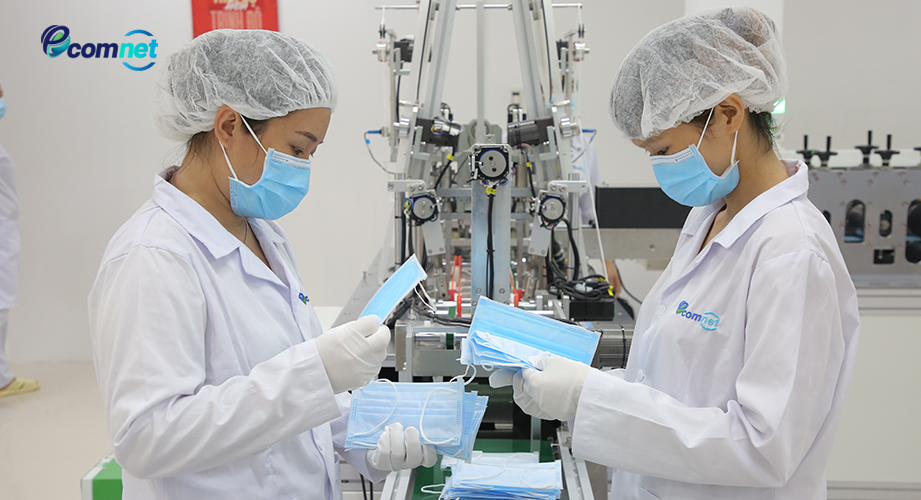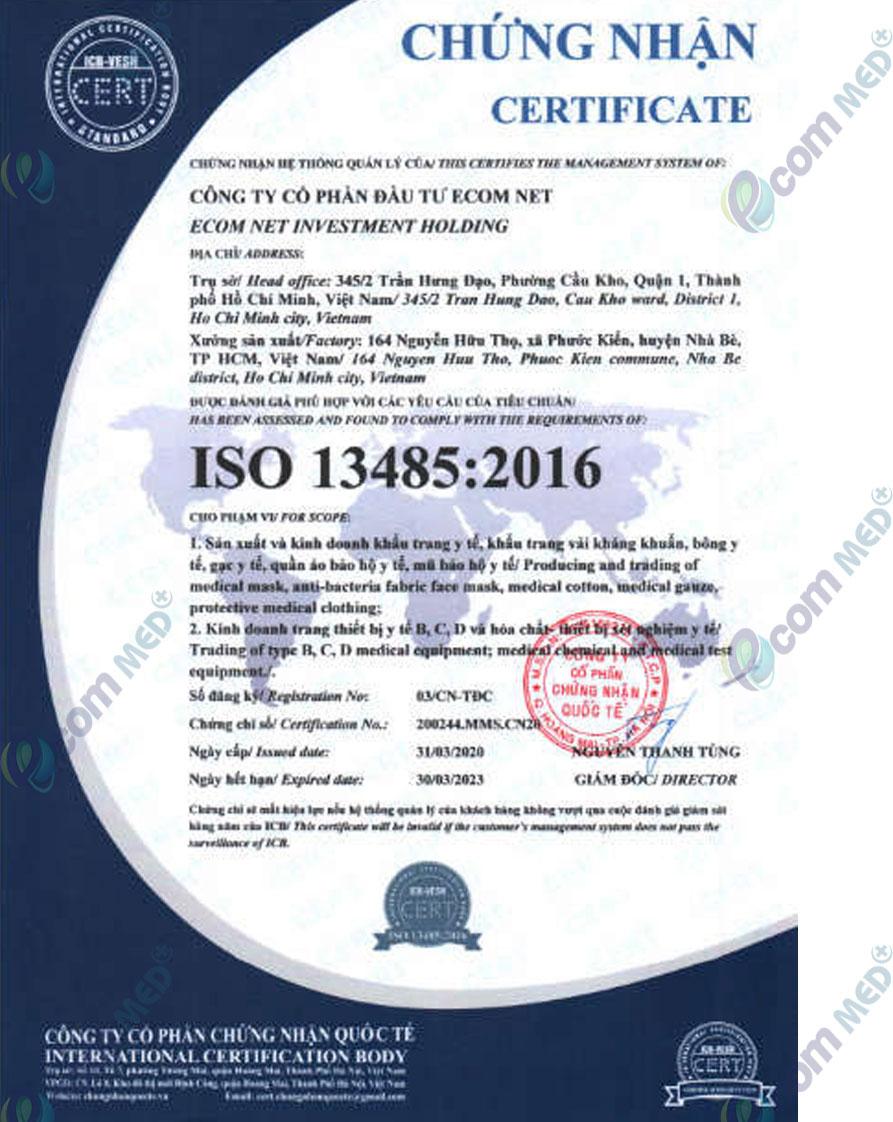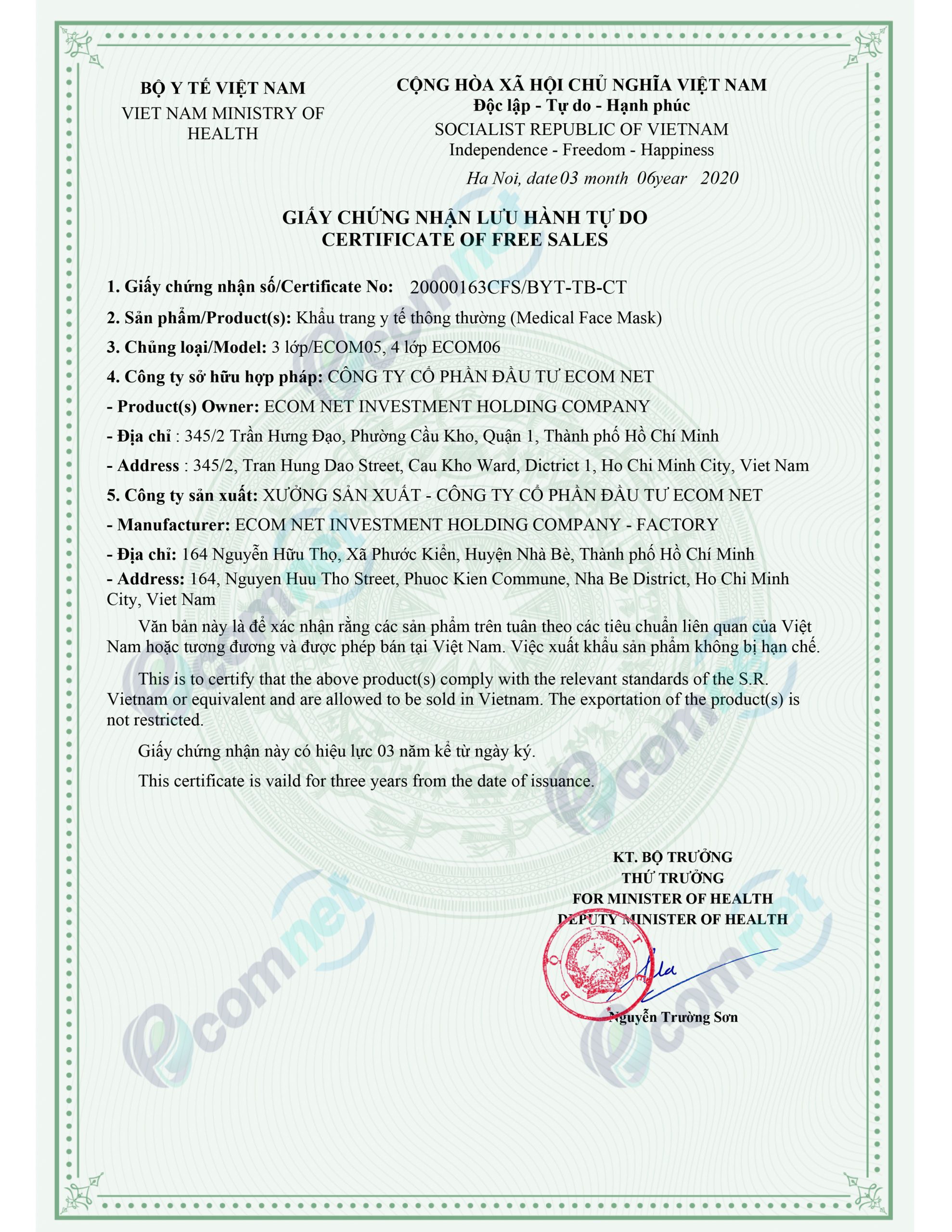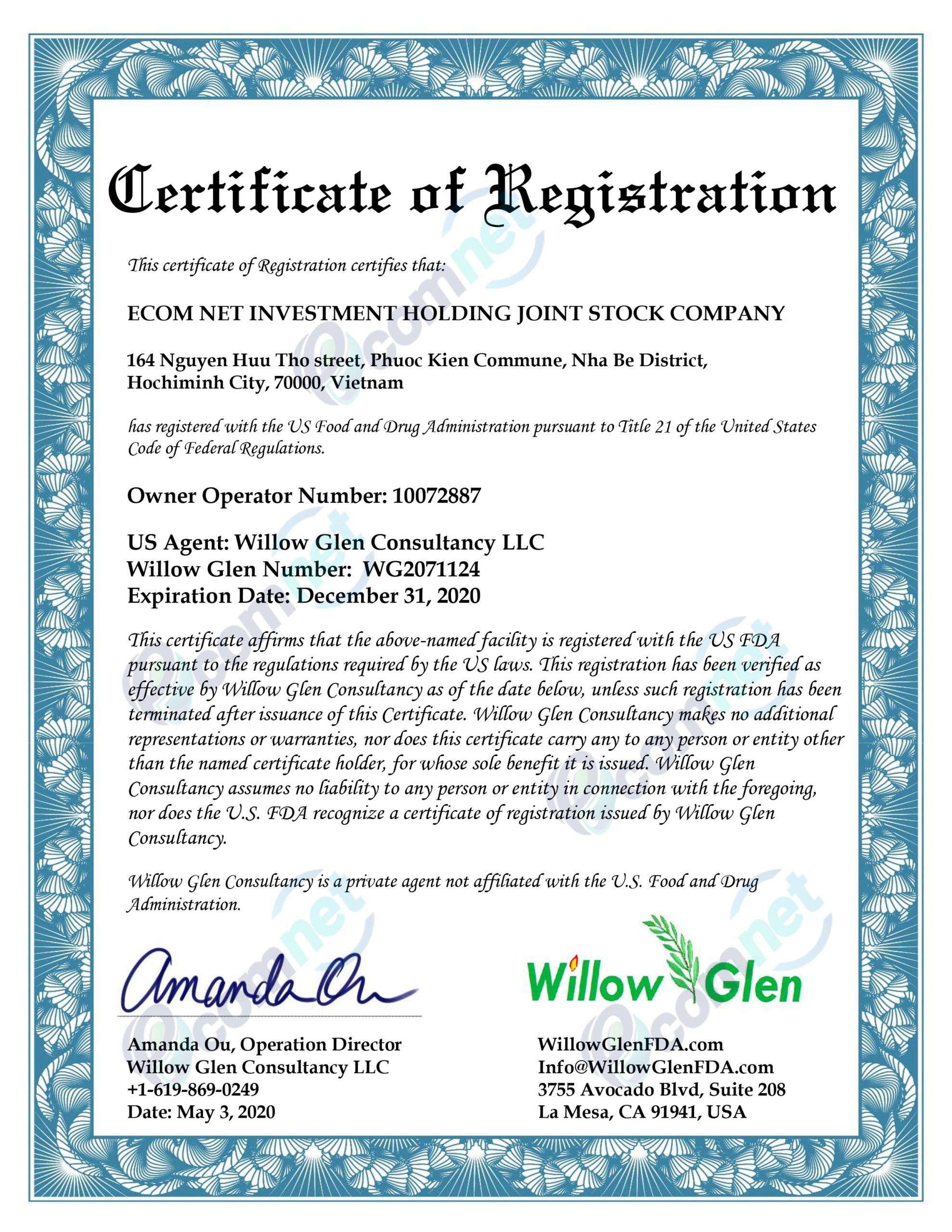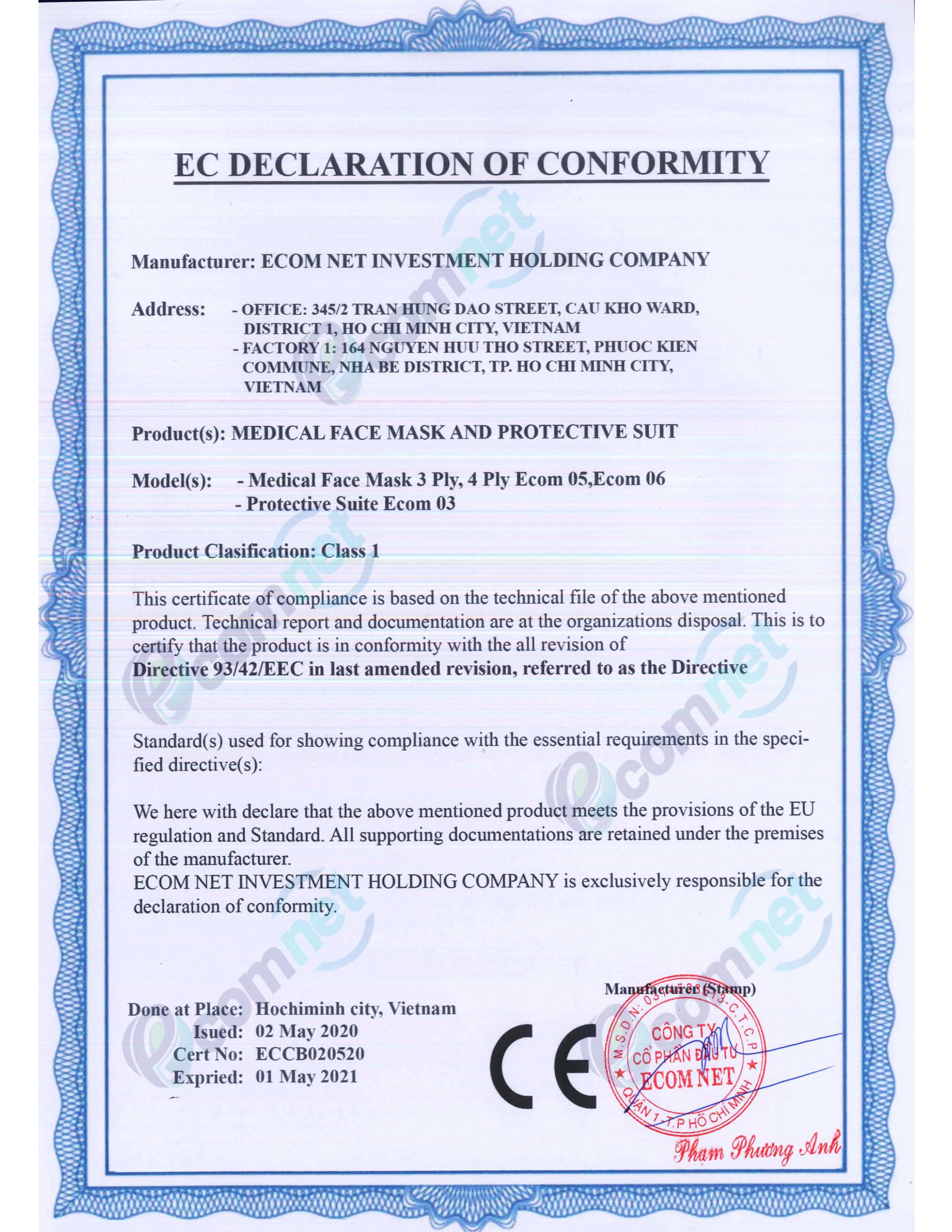 In addition to the above ways, when buying masks, you should choose brands from reputable companies with clear labels on the packaging. The manufacturer needs to achieve certifications such as: Certificate of free sales certified by Ministry of Health, ISO 13485: 2016 and some international standards such as: CE, FDA, EN 14683: 2019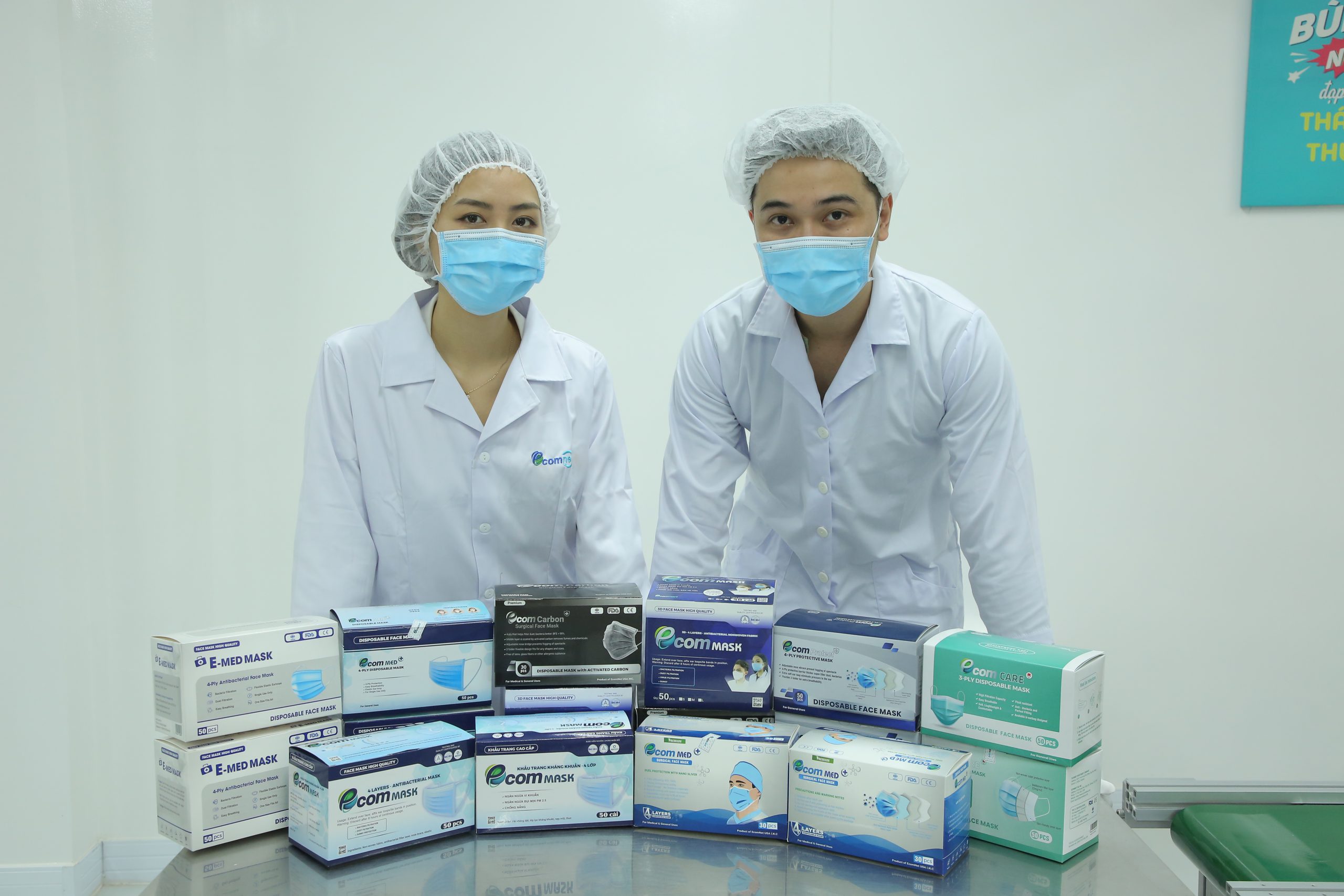 Therefore, consumers should buy medical masks at stores, supermarkets, or order directly from reputable manufacturers … to avoid buying fake and low-quality goods.
5. Should you buy a 3-layers medical mask or a 4-layers medical mask?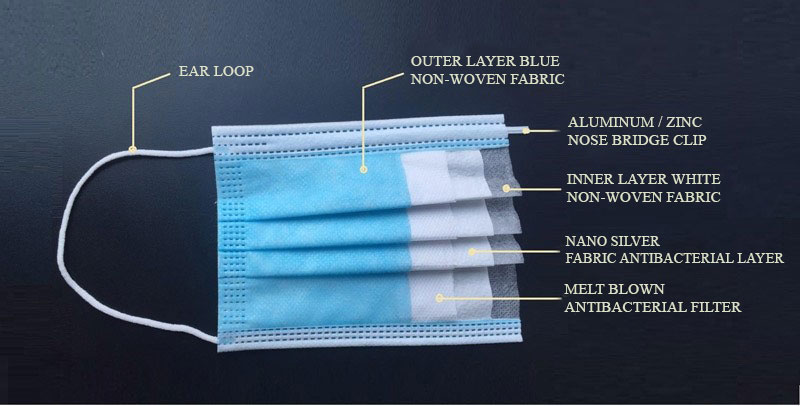 Basic medical masks are made up of layers: the outermost layer usually contains the blue or white non-woven fabric, mainly filtering dust. Then comes the melt blown filter layer – the most expensive and important one that creates BFE antibacterial index for the mask. Without this layer, your mask is simply a dust filter on because there is no antibacterial feature. The innermost layer, which is usually a white non woven fabric, contacts with your skin, usually a white nonwoven. That's the reason why not every mask in blue is a medical one and has antibacterial properties.
Therefore, there is no need to worry about 3-ply or 4-ply masks because it is only different in adding a layer of nonwoven fabric outside. The melt blown antibacterial layer will determine the antibacterial level and the quality of a mask.
As long as the melt blown antibacterial layer is qualified, 3-layers medical mask and 4-layers medical mask are equally effective. 3-layers medical masks are mainly sold to European countries and Korea. 4-layers medical mask contains 3 layers of non-woven fabric that make it thicker in comparison with 3-layers medical mask. Due to Vietnamese consumers' habits, they will prefer 4-layers medical mask.
6. Should you buy a medical mask with activated carbon or one with nano silver?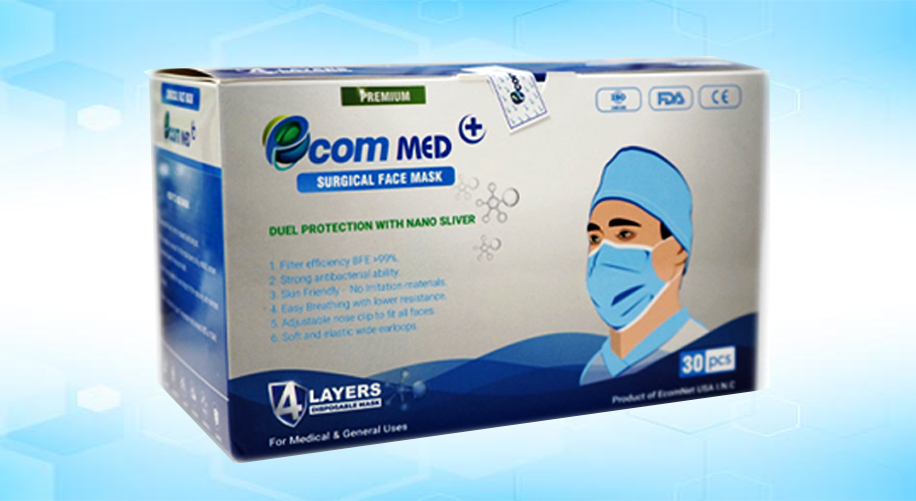 Many customers lack of information as well as wonder which product to choose is right for them, if the high price is right. The answer is that each type of medical mask will have some specific functions and recommendations.
For example, medical masks with activated carbon are highly recommended for using in environments with lots of smoke, dust, mildew, pollution, chemical toxic substances such as factories, construction sites, mines, humid environments…. As for medical masks with nano silver, they are highly recommended for using in environments with many germs, pathogens and high risk of infection such as hospitals, operating rooms, medical facilities, medical examination and treatment, laboratories, highly infectious environment.
Basically 3 or 4-layers medical masks with melt blown filter layer whose BFE index reach from 95% to 99% can protect you against some risks of pathogens, viruses…
Ecom Net Investment Joint Stock Company is a manufacturer of disposable personal medical equipment that meets the most rigorous standards for serving the domestic market. Ecom Med's products meet the requirements for exporting to international markets such as Australia, the US, Canada, Japan and the EU. Here are some of our certificates: Certificate of free sales certified by Ministry of Health, ISO 13485: 2016, CE, FDA. Therefore, consumers can be completely assured to choose products at extremely affordable prices. We are committed to supply products with absolutely superior quality and with the antibacterial resistance reaching 99%.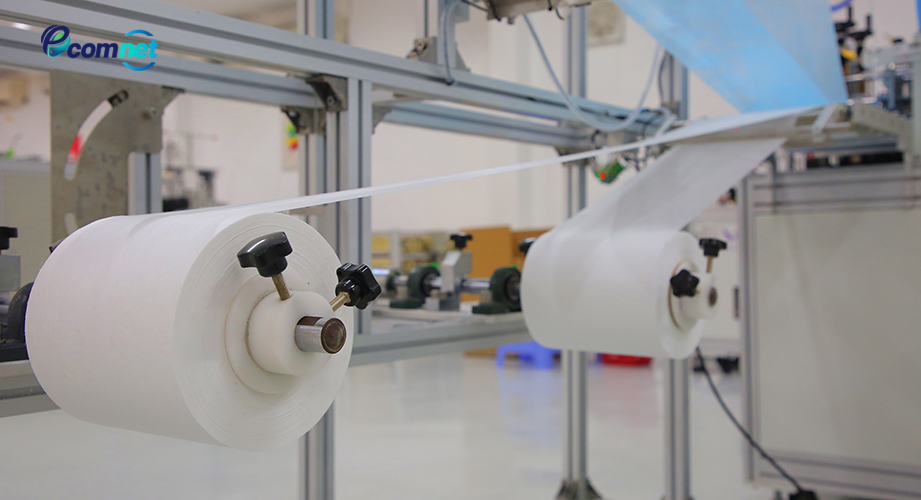 Ecom Net is also a manufacturer of meltblown antibacterial filter and an investor in machinery, high technology that limit human contact in the process of making products.
Ecom Net can be proactive in raw materials, especially this valuable antibacterial layer. As a result, our company can completely control production plans, prices and not be affected much by fluctuations in raw materials and the hefty price increase of the melt blown layer at the moment.
Therefore, Ecom Net will try to constantly improve production capacity, bringing the highest quality products to consumers during the current epidemic period. This is your experience in buying medical masks.